From the Archives: Triangle Oil Syndicate promotion party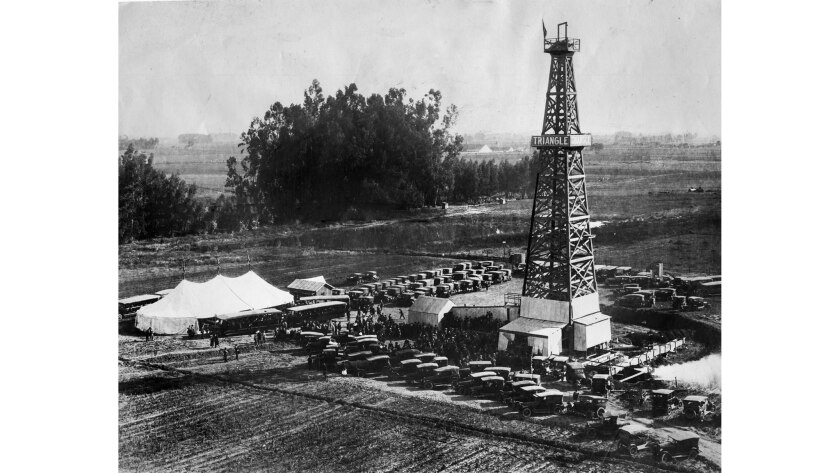 This promotional party for Triangle Oil Syndicate lured visitors to invest in two promised oil wells. The party included lunch, orators and sightseeing buses.
But when this photo appeared in the July 21, 1923, Los Angeles Times, the accompanying story reported:
Acting on the direct instructions of the State Corporation Commissioner Daughterty, investigators of that department yesterday afternoon seized the books and records of the Triangle Oil Syndicate.
At the same time a hunt was started for Calvin M. Heeb president of the syndicate and Robert H. Murray, secretary-treasurer. Both are reported to have left on vacation on July 3.
A cursory examination of the company records by the corporation commissioners' aides revealed that there are no funds in the bank for either of the two syndicates operated by the company and that there is an unexplained expenditure of about $100,000. ...
Other than a followup story in the July 22, 1923, Times, I am unable to find additional information on the Triangle Oil Syndicate. The print for this image also does not have information on the date taken or the location of the event.
---