GERLACH, Nev. —
Most days, they were on the radio waves as the town woke up: Flash and Mr. Cool, Gerlach's morning duo for traffic, weather and, well, whatever else they wanted to talk about.
Michael Hopkins and Tommy Cash Cosman broadcast from the defunct Gerlach Hotel, a ramshackle hulk with dim lighting, leaky pipes and no heat or AC.
They were the familiar voices of KLAP Radio, "89.5 on your FM dial, the Fine 89," exhorting listeners to tune in to a signal that beamed 50 miles out of town.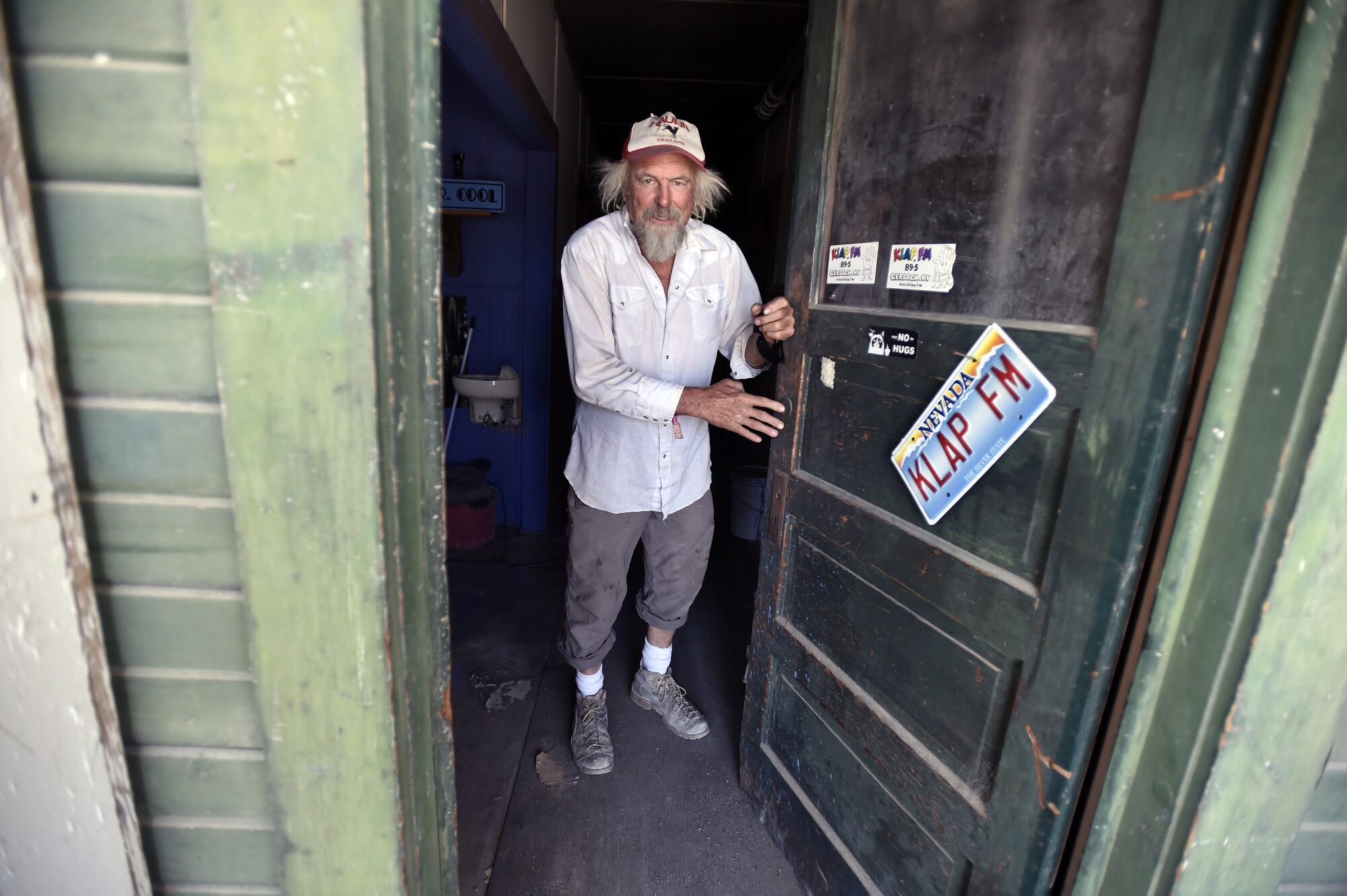 Their whimsical on-air routine was a perfect fit for this high-desert hamlet north of Reno, population 206, home to an oddball cast of recalcitrant ranchers, miners, retirees and other big-city refugees, a place one resident described as "living among 100 angry cousins."
Their repartee was unrehearsed and wholly unpredictable.
"OK, now it's time for the traffic report," Hopkins started. "Mr. Cool?"
"Well, I can see there's a dog crossing the road," Cosman responded. "That's all the traffic for today."
The daily weather report was no less deadpan.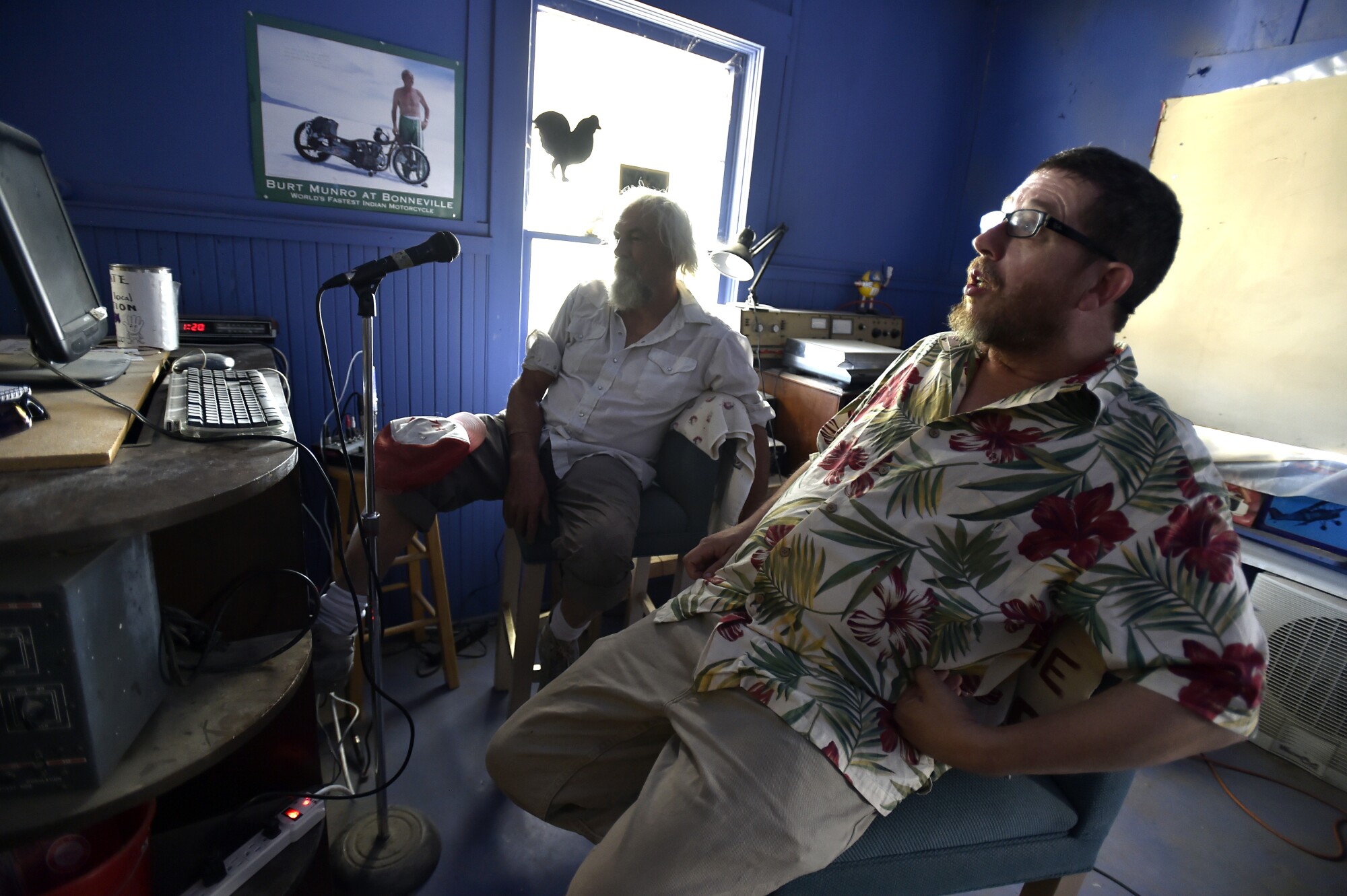 "Let's turn to our chief meteorologist, Mr. Cool."
"It's hot."
"Tommy, it's the middle of winter."
"Well, then it's cold. Cold as hell. Even colder."
Hopkins, now 68, was a pioneering San Francisco artist who co-founded the infamous Burning Man Festival, held each summer just outside Gerlach. With his wild-hazel eyes, New England accent and exploding shock of white hair, he knew all about wacky free spirits and high-flying kites.
Cosman, in his early 60s, was a mercurial, disheveled man with thick glasses and a scruffy beard who worshiped the San Francisco Giants.
He was the emotional pulse for the Fine 89. And he was intellectually disabled.
Around Gerlach, he was an impish town crier, everybody's pest of a little brother, who made his daily rounds to heckle passersby, tell a naughty joke or call people names, before moving on in search of his next audience.
Not everyone had the everyday patience to deal with Cosman, but most folks celebrated his eccentricities. "He was goofy and innocent and often annoying," said bar owner Lacey Holle. "He was just Tommy," a man who reminded the townspeople of Gerlach that it was OK to be different.
"Tommy changed this town because he defied everything you thought you knew about the disabled," said Brooke Covey, who used to invite Cosman for dinner and TV.
"He was a comedian. He loved my fried chicken, but he'd always say, 'This is awful, just terrible.' That meant he was loving every bite."
A crazy sense of misadventure brought Michael Hopkins from his home state of Rhode Island to San Francisco in 1978. He plunged into the counterculture art scene, working as a bike messenger and repo man before opening a punk-rock club called the Farm.
In 1986, he joined a group of artists that launched the first Burning Man festival, huddling around a ritualistic bonfire on San Francisco's Baker Beach to mark the summer solstice. Eventually, he earned his nickname "Flash" as the intellectual visionary who fueled many of the zany creations birthed by the avant-garde festival.
In 1990, he helped move the Burning Man party to a dust-choked stretch of land outside Gerlach known as the Playa, and today remains an integral part of the madness.
For years, Hopkins lived in Gerlach part time, helping run a few bars, serving as the president of the Chamber of Commerce for a year, doing what he could to convince ranchers and cowboys to accept the flaky new California crowd.
But the miners and cowboys never could comprehend the madcap violence favored by the Burner crowd, how Hopkins and his pals took their adrenaline-fueled trips onto the high desert to play pickup-truck polo and another twisted game where they put a car in drive with remote control and hunted it down with an AK-47.
'Tommy didn't have many social skills. But the thing is, a lot of people in Gerlach don't have social skills. So, he fit right in.'
— Michael Hopkins
One year, Hopkins began parking his trailer alongside the long-shuttered Gerlach Hotel. That's when he got to know the owner-resident, a woman named Lola Sweet, a say-anything barfly and town roustabout, who cared for her son, Tommy Cosman.
Like Hopkins, Sweet reveled in the outrageous. As a younger woman, she was a professional tag-team wrestler with her sister Helen, performing on the East Coast circuit under the name Boobs LaRue.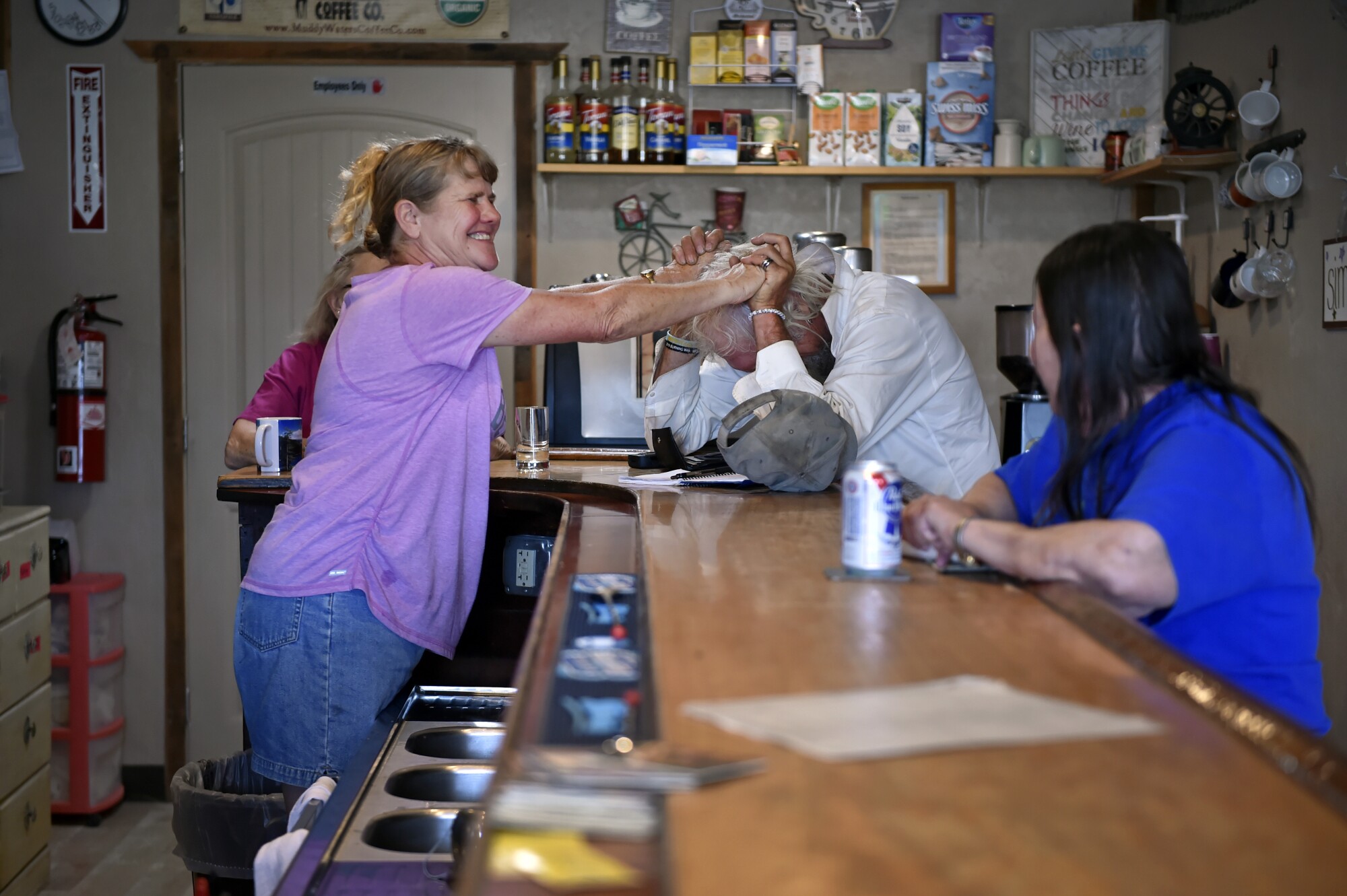 Born in Long Beach, Sweet settled in Gerlach in the 1960s, when Tommy was a child. Somehow, she ended up running the Gerlach Hotel.
At first, Tommy attended school in Gerlach, and then Reno, before Sweet took him back for years of home-schooling. She'd always insisted that reading, or even writing his name, was beyond him. Keeping her son in his place, some say, allowed her to keep collecting his monthly disability checks.
Hopkins quickly saw how Sweet undermined her son. "Lola was a broad," Hopkins said. "She was into cocktails. She wasn't meant to be a mother."
Everything changed when Sweet died in 2012, at 83. "She was tired and finally decided she'd had enough," Hopkins said. "She just went to sleep. Lola died from a hard life."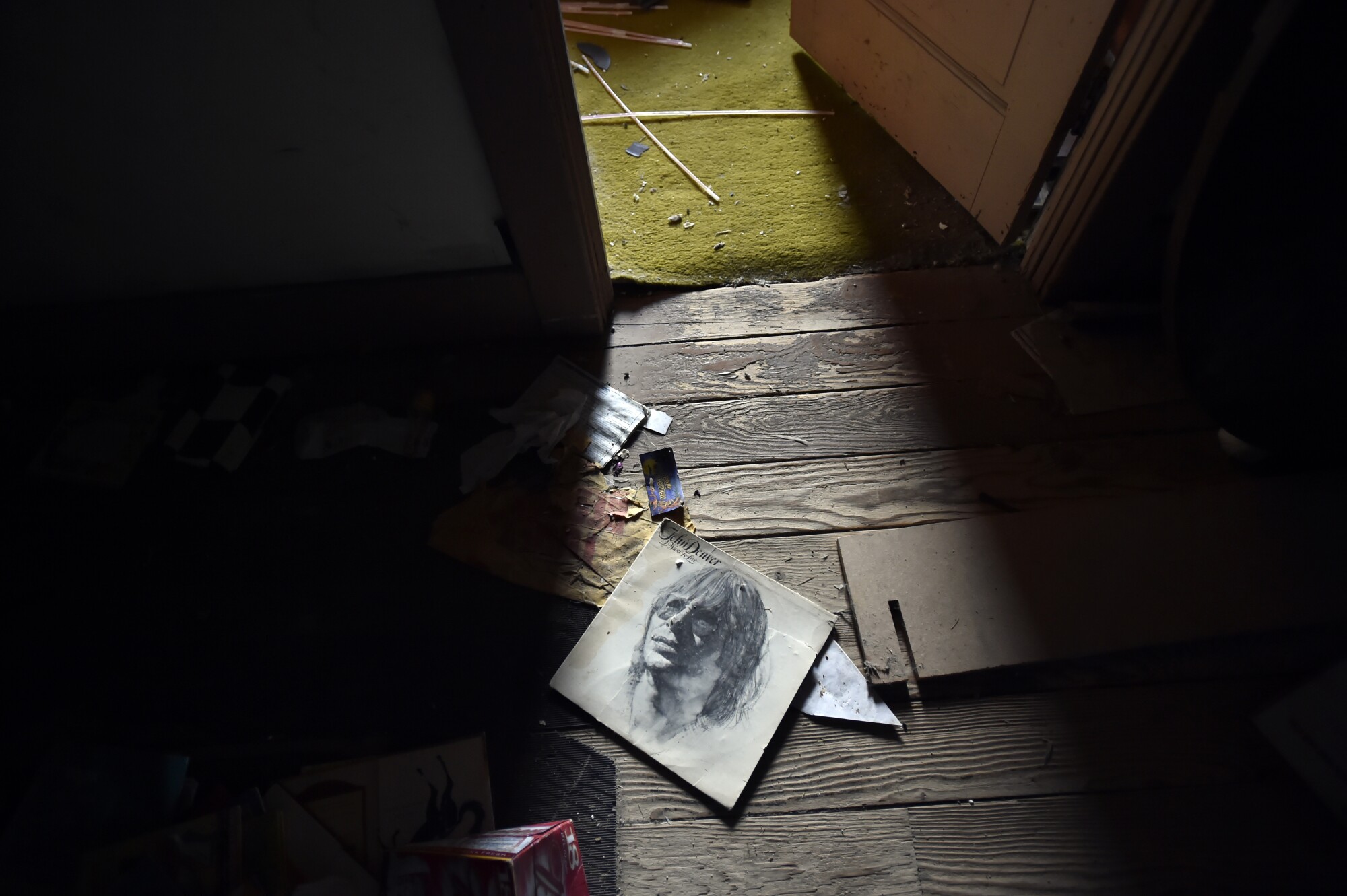 For Cosman, his mother's death was like a release from prison, allowing him to strike out on his own. A savant with an encyclopedic knowledge of music, he pored over the covers of his 2,000-album record collection and often beat friends at Trivial Pursuit, always ready with a witty reply.
With Sweet gone, he began volunteering at the senior center and helping out at the Miner's Club. He also began his epic daily rounds to insult people, with barbs modeled after his comedic hero, Don Rickles.
But folks worried about Cosman, who was often left without supervision at the old hotel.
So they stepped up.
Women cooked him meals, took him to the doctor, barber and dentist, clipped his fingernails and toenails. As a girl, Diana Rios, whose mother babysat Cosman as a boy, used to block her bedroom door with a chalkboard so he couldn't bother her. Now she invited him home to play a game of Yahtzee, while she did his laundry.
But few did more than Hopkins, who petitioned the court to become Cosman's legal guardian, taught him how to shave, perfect his signature and keep a checking account. He took him on outings to see his beloved Giants, and made sure someone stayed with Cosman when he wasn't around.
As part of the guardianship process, Hopkins took Cosman to a social worker, who asked, "What's wrong with Tommy?"
"He's mentally challenged," Hopkins said.
Then Cosman spoke up.
"No, I'm not," he said. "I'm retarded."
But Hopkins knew that Cosman was merely repeating the words his mother used to use.
"Tommy didn't have many social skills," Hopkins said. "But the thing is, a lot of people in Gerlach don't have social skills. So, he fit right in."
A few years ago, the local radio station owner was looking for a new home for KLAP Radio. And Hopkins jumped at the chance to house the station in the Gerlach Hotel.
Gerlach's new radio duo interrupted the programmed music format anytime they wanted — to kibitz, dissect the news or gossip about community goings-on.
That's when Cosman became Mr. Cool. He even printed up business cards to announce his new identity, especially for female listeners.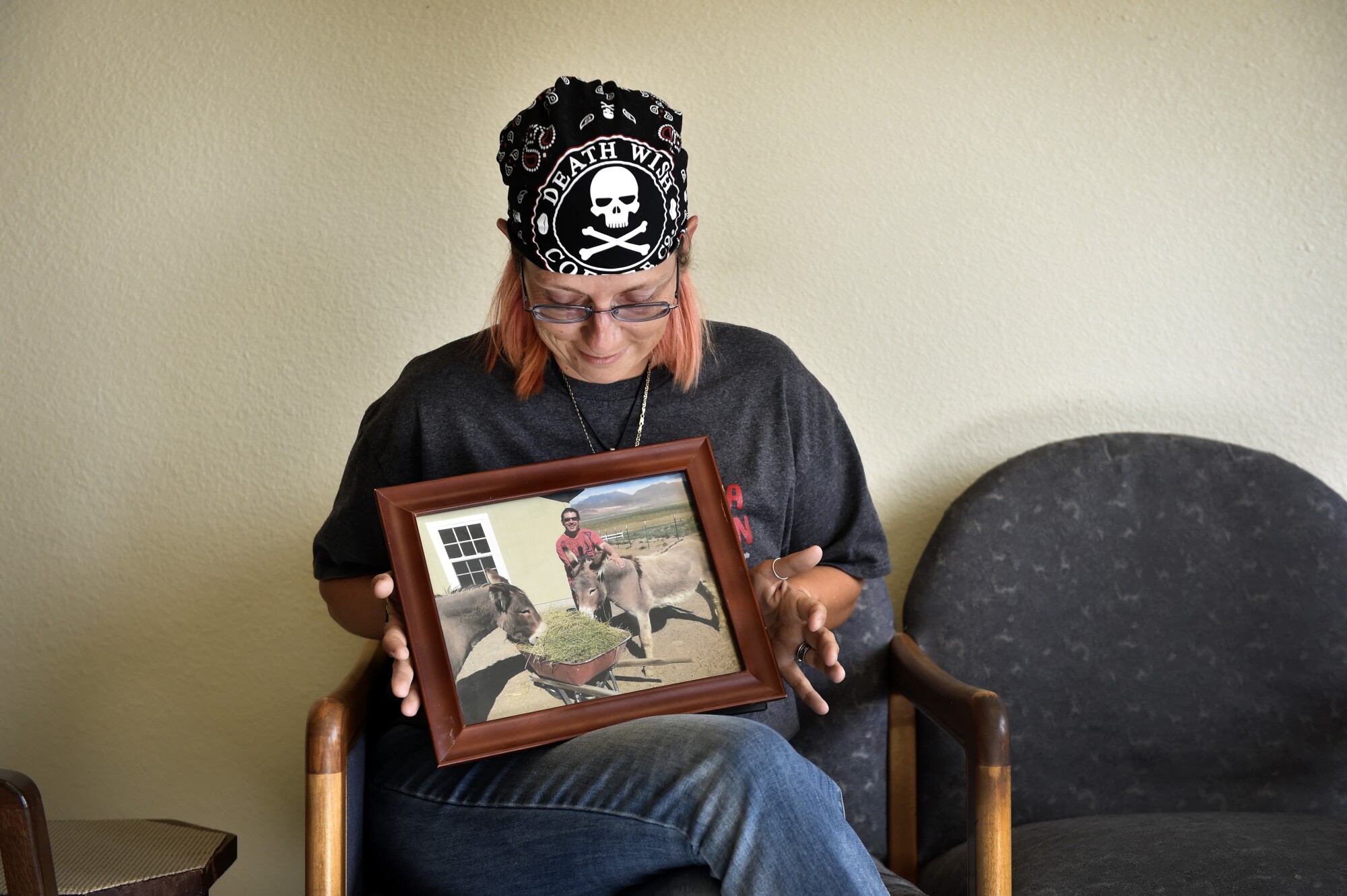 Cosman had a soft spot for women. He'd phone his female friends. "Do you love me?" he'd say. "I love you." And then he'd hang up.
"He never had a girlfriend," Hopkins said. "But he had every woman in town wrapped around his finger."
Except his mother. He never forgave Sweet, Hopkins said.
"He'd say, 'Did you like my Mom? I didn't. I'm glad she's gone,'" Hopkins said.
He always said the two would end up on opposite sides of heaven.
And then one day, Tommy Cosman was gone too.
Last summer, Cosman died of a heart attack at age 63, leaving the town without its quirky radio star and public pest.
Gerlach held a potluck dinner at the Miner's Club to celebrate Mr. Cool. People dressed up in his collection of Hawaiian shirts. Hopkins paid for an open bar.
"This is for our Tommy; what the hell?" he told the crowd. "It's for all the drinks he never bought you."
On a dry-erase board, friends posted pictures and scribbled things. "Yes, Tommy, I know you love me," one woman wrote. "I love you, too." Brooke Covey told how you could never watch movies with him because he drove you crazy with the fast forward and rewind button on the disc player.
"I miss his daily calls, how he made me laugh," Covey said. "I miss him."
Hopkins paid for Cosman's cremation and does what he can to keep his friend's spirit alive.
One day, Hopkins saw John Farmer on the street and yelled, "Turkey Farmer! Turkey Farmer!" Just like Cosman used to do.
Farmer smiled. You hear a taunt long enough, you start to miss it when it's gone.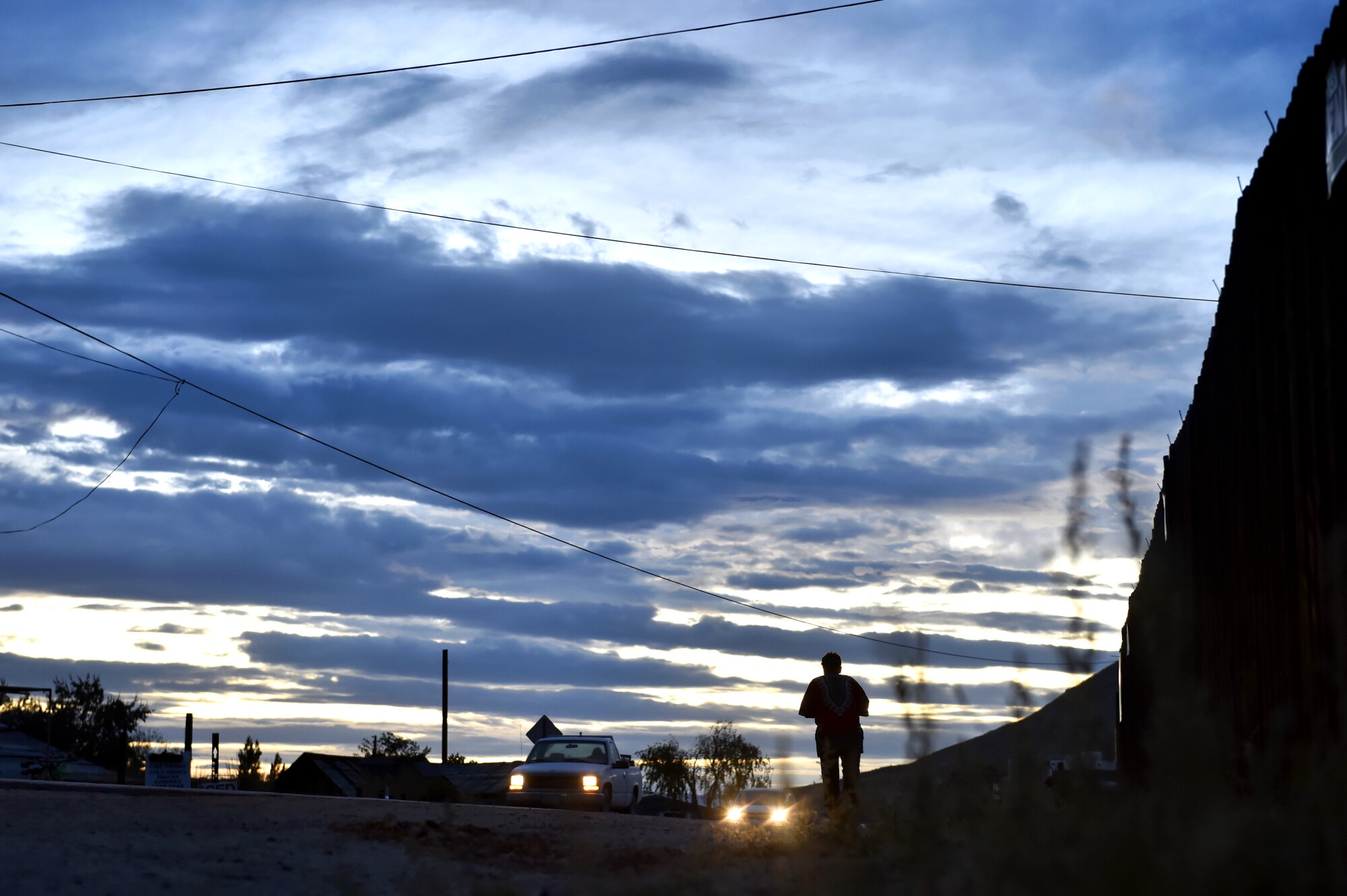 A year after Cosman's death, Gerlach is still taking stock of its loss. Nearly every day, Cosman's name comes up during dart and pool matches at the Miner's Club, at the post office, just about everywhere.
At the senior center, the staff tells newcomers about the quirky volunteer who loved Bingo but hated No. 13.
Artist Melanie McClenahan still telephones Cosman's closest friends. "I keep in contact with people I didn't know before, who I saw that Tommy accepted so I accepted," she said. "He was some kind of oracle. He brought this community together."
Column One
Column One is a showcase for compelling storytelling from Los Angeles Times.
Many here say Cosman left behind a personal legacy: a new way for residents to look at the disabled and be more accepting of one another.
"This town is a pretty tough crowd," Hopkins said. "But Tommy taught them all about diversity. You could ask anybody here if he was disabled, and they'd say, 'No, he's smarter than us. He doesn't have to work.' Tommy detested work."
He also did something few others in town could do: He made a personal fantasy come true. "We all have our dreams," Hopkins said. "Tommy's was so simple, but he got to live it all. He was on the radio. He was Mr. Cool."
---
Must-read stories from the L.A. Times
Get the day's top news with our Today's Headlines newsletter, sent every weekday morning.
You may occasionally receive promotional content from the Los Angeles Times.