3 dead after stabbing, shooting inside Albuquerque home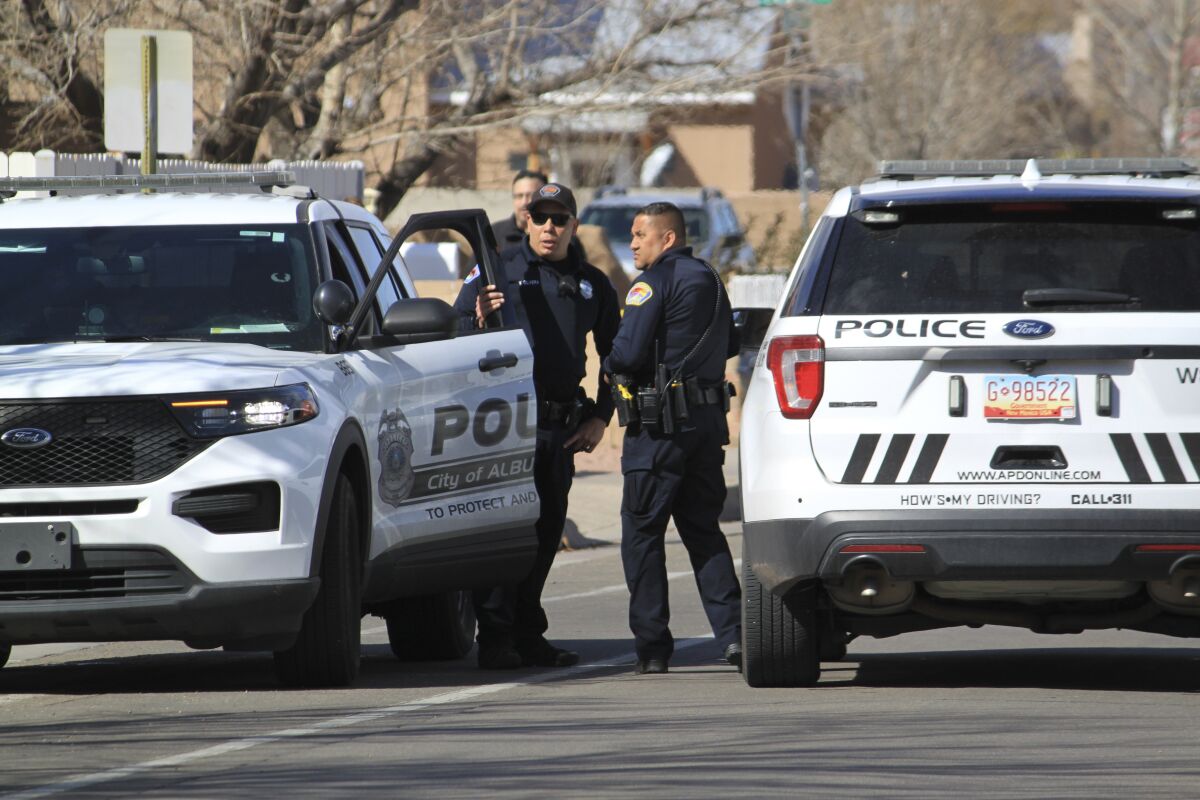 ALBUQUERQUE —
Authorities in Albuquerque discovered three people had died after an off-duty state parks law enforcement officer spotted a person lying in the street and police followed a trail of blood into a home where two people had been shot, police said Thursday.
The person found in the middle of the roadway appeared to have been stabbed and ultimately died, Albuquerque police spokesperson Gilbert Gallegos said.
Inside the home, officers found two people with fatal gunshot wounds. Neighbors had reported hearing the sound of gunshots earlier that morning.
The victims' identities were not released.
Detectives talked to a man who was locked in a room at the house and don't believe he was a suspect, Gallegos said. It's unclear if the man was wounded.
Detectives were trying to determine the relationship among the people involved. They filed search warrants for the home and the vehicles in the garage to try to determine what happened, Gallegos said.
Gun violence has become the drumbeat of our days. We say we're shocked, but we're really not. We say we're in disbelief, yet we're really not.
Investigators believe the violence was confined to the household in Albuquerque's North Valley. The home is in a quiet neighborhood just down the road from a public library and fire station.
"There's a lot of moving pieces with this. They're investigating a lot of different possibilities," Gallegos said. "We do not think there is an offender outstanding, but this is early in the investigation, and a firearm was found on scene, so that's why investigators believe no one is outstanding in terms of a shooter."
A first responder was also seen carrying a toddler on her hip as she walked away from the scene. Gallegos said authorities were trying to find relatives and did not know if the girl was in the house at the time.
Must-read stories from the L.A. Times
Get the day's top news with our Today's Headlines newsletter, sent every weekday morning.
You may occasionally receive promotional content from the Los Angeles Times.