Man charged with threatening Jewish Michigan officials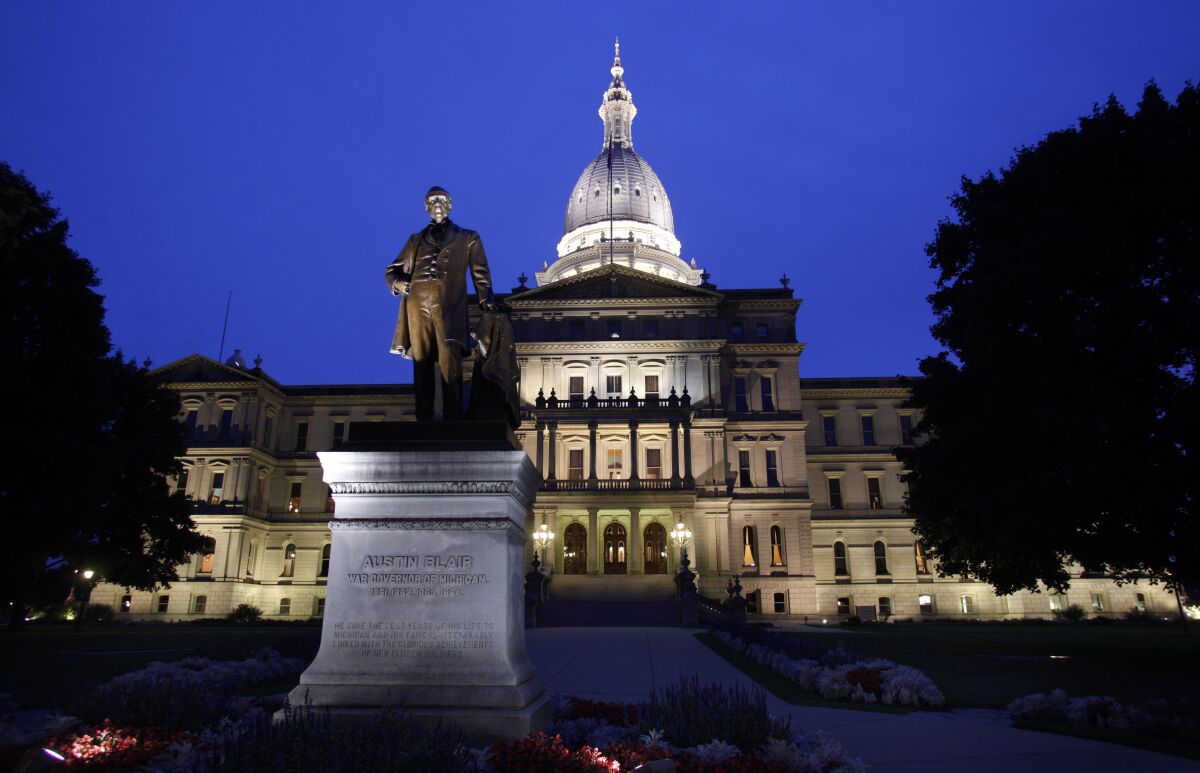 DETROIT —
A man has been charged with using Twitter to threaten to kill Michigan state government officials who are Jewish.
No names were listed in a criminal complaint unsealed against Jack Carpenter III of Tipton, Mich. But Atty. Gen. Dana Nessel said Thursday on Twitter that she was a target.
The FBI said Carpenter was in Texas when he tweeted on Feb. 17 that he was returning to Michigan "to carry out the punishment of death to anyone" who is Jewish in Michigan government "if they don't leave, or confess, and now that kind of problem."
"Because I can Legally do that, right?" he wrote.
Carpenter also declared a new country — "New Israel" — around his home, according to the criminal complaint.
Carpenter was arrested in Texas on Feb. 21. He appeared in federal court in Detroit on Wednesday on a charge of using interstate communications to make a threat and remains in custody until a detention hearing Friday. Prosecutors want to keep him locked up while the case is pending.
Before the shootings, Jaime Tran had been charged with carrying a loaded firearm and was investigated after threats were sent to former classmates.
"When the defendant was arrested in his vehicle, they found about a half-dozen firearms and ammunition," said Assistant U.S. Atty. Hank Moon, who added that Carpenter might flee if released on bond.
"Without getting into too much detail, the defendant does not believe he is subject to the jurisdiction of this court," Moon told a judge.
Carpenter asked for a court-appointed lawyer but otherwise said little during the court appearance. A message seeking comment from the federal public defender office was not immediately returned Thursday.

Must-read stories from the L.A. Times
Get the day's top news with our Today's Headlines newsletter, sent every weekday morning.
You may occasionally receive promotional content from the Los Angeles Times.