Women sue Texas over abortion ban, saying it threatened their lives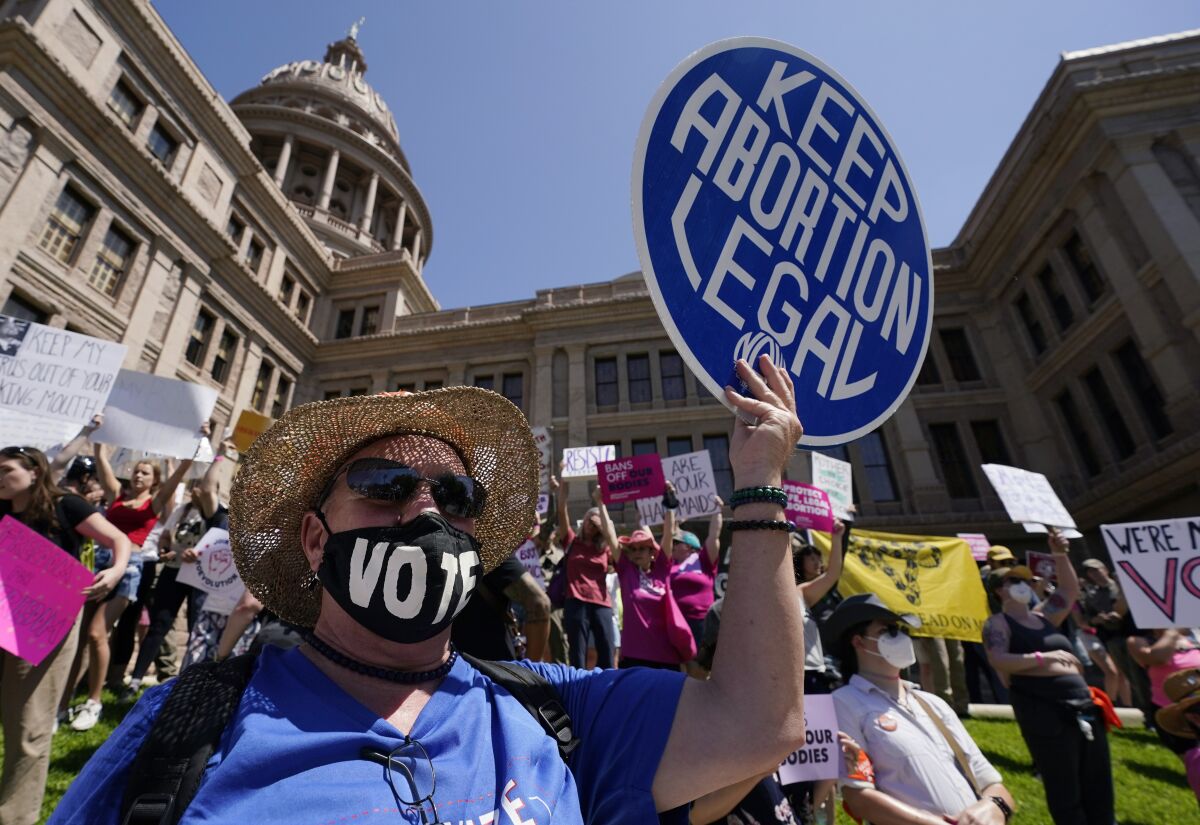 AUSTIN, Texas —
Five women who said they were denied abortions even when pregnancy endangered their lives are suing Texas over its abortion ban, the latest legal fight against state restrictions since the U.S. Supreme Court struck down Roe vs. Wade last year.
The lawsuit, filed Monday in state court, said the Texas law, one of the strictest in the country, is creating confusion among doctors who, fearing repercussions, turn away some pregnant women experiencing health complications.
Similar legal challenges to abortion restrictions have arisen in states across the country since June, when the Supreme Court overturned the landmark 1973 decision that had established a constitutional right to abortion.
As clinics have closed down in Republican-dominant states with strict abortion bans, some patients have had to cross state lines.
According to the Texas lawsuit brought by the five women and two doctors, one of the women was forced to wait until she was septic — her body poisoned — before being provided an abortion; and four others were forced to travel out of state to receive medical care after their health was endangered by their pregnancies.
Abortion pills: A Trump-appointed conservative judge's upcoming ruling could have the biggest effect in blue states like California. What to know.
The group wants clarification of the law, which they say is written vaguely and has made medical professionals wary of facing liability if the state does not consider situations to be medical emergencies.
In an email Tuesday, a spokesman said Texas Atty. Gen. Ken Paxton was "committed to doing everything in his power to protect mothers, families, and unborn children, and he will continue to defend and enforce the laws duly enacted by the Texas Legislature."
Doctors in the state now face felony charges if they perform an abortion, except in limited cases in which the life of the patient is in danger.
According to the lawsuit, one of the doctors, Damla Karsan, "has seen that physicians in Texas are even afraid to speak out publicly about this issue for fear of retaliation," and has witnessed how "widespread fear and confusion regarding the scope of Texas's abortion bans [have]chilled the provision of necessary obstetric care, including abortion care."
"As a direct result of Texas's abortion bans, Texas is in the midst of a health care crisis," the lawsuit said.
Life is stressful. Our weekly mental wellness newsletter can help.
You may occasionally receive promotional content from the Los Angeles Times.