Pope Francis comes down with fever, cancels meetings, Vatican says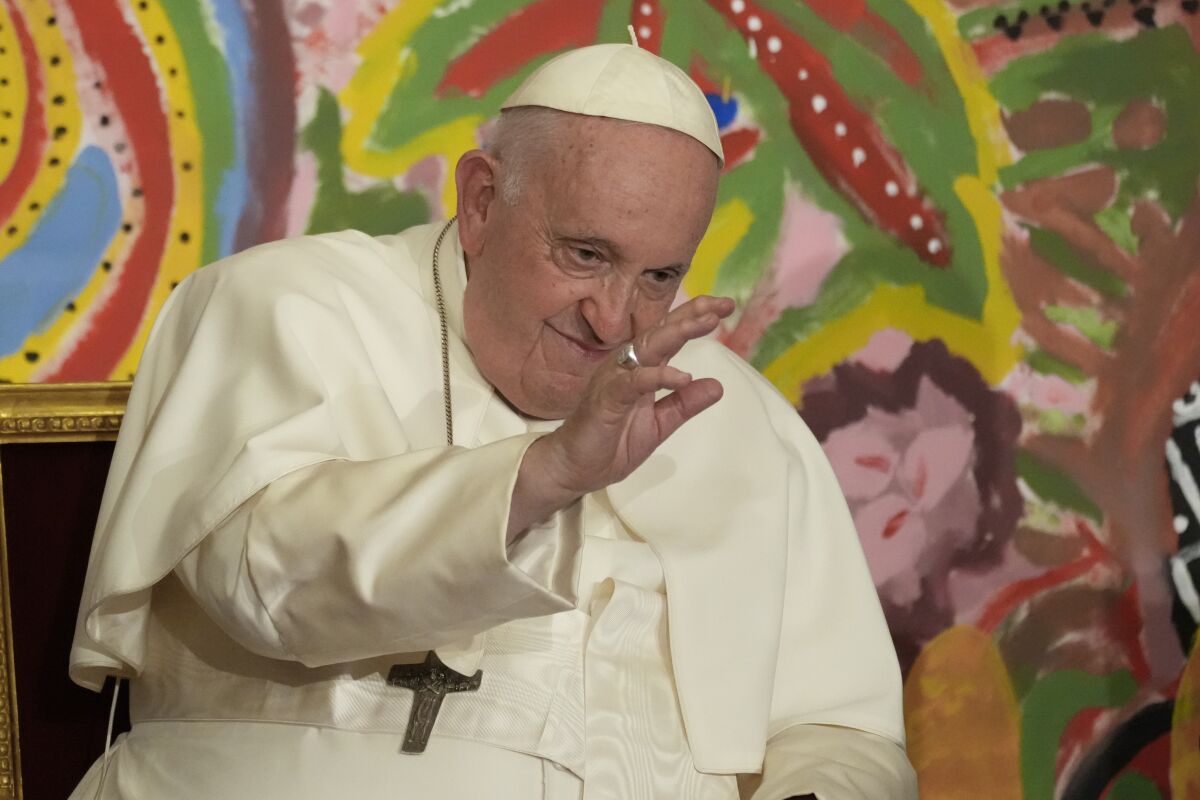 VATICAN CITY —
Pope Francis skipped meetings Friday because he was running a fever after a particularly busy day, the Vatican said.
The Vatican No. 2, Cardinal Pietro Parolin, said Francis was tired and attributed the fever to the fact that the pontiff had greeted, one by one, members of a particularly big crowd from his school foundation Thursday afternoon.
"He wanted to greet all of them and probably at a certain point lost his resistance," Parolin was quoted as saying by the LaPresse news agency.
The last time Francis had a serious fever, in March, the 86-year-old pontiff was rushed to the hospital where he was diagnosed with acute bronchitis. He received intravenous antibiotics and was released three days later.
A Vatican official, speaking on condition of anonymity because he wasn't authorized to speak about the pope's health, said Francis didn't receive anyone in audience Friday "because of a feverish state."
There were no formal audiences scheduled Friday, but Francis keeps a separate, private and unofficial agenda of meetings with people he receives at his residence.
The pontiff says he wrote the letter shortly after his 2013 election in case medical problems eventually impeded him from carrying out his duties.
Francis has had a busy week, presiding over a meeting of the Italian bishops' conference, participating in an afternoon encounter Thursday with his school foundation, Scholas Occurentes, and meeting with several other prelates and visiting dignitaries.
He is due to preside over Pentecost Mass on Sunday in St. Peter's Basilica, and in a sign that he was expected to recover quickly, the Vatican on Friday announced a new official audience with Italian President Sergio Mattarella scheduled for Monday.
Must-read stories from the L.A. Times
Get the day's top news with our Today's Headlines newsletter, sent every weekday morning.
You may occasionally receive promotional content from the Los Angeles Times.