Global Development: Illiterate entrepreneurs in Mali now have their own social media app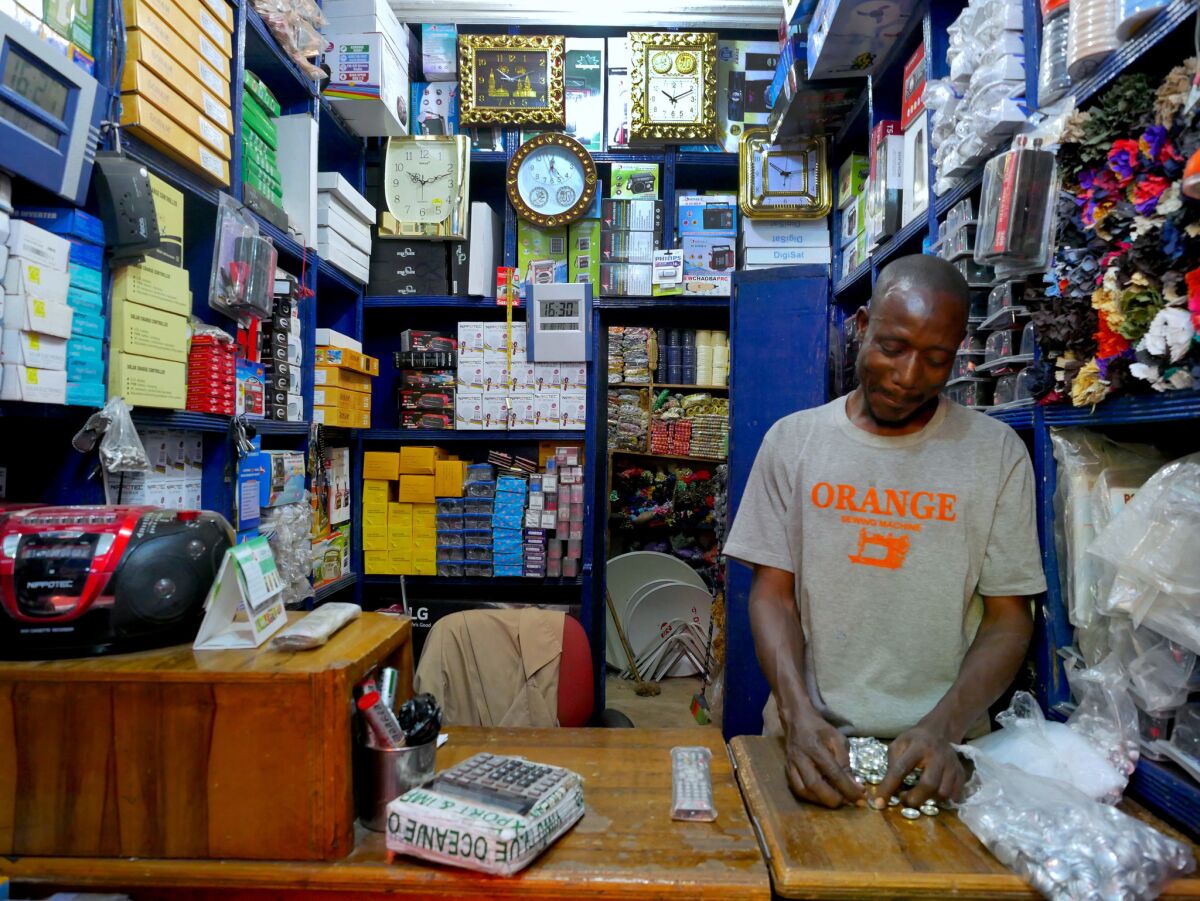 Reporting from Bamako, Mali —
Mamadou Gouro Sidibe spent years developing social networking apps that he hoped would rival giants such as Facebook or WhatsApp in his native Mali. Each time, he was a step behind.
Until one day, on a trip to the grocery store, the owner handed him his smartphone, asking him to read a Viber chat message he had just received in French but could not read for lack of education.
"That's when it clicked: I'm running after tools that are not understood yet," Sidibe said.
Soon after, the IT engineer — who'd left his career in French startups — created Lenali, a local social media app, which he describes as the world's only voice-based network available in multiple West African languages. For the millions of uneducated citizens of this vast, desert West African nation, he said, it has the potential to change the way business gets done.
Only 33% of Malians are literate, according to the United Nations. The free app, available since January 2017, has 73,500 users, he said, and is expected become profitable when it reaches 200,000 in the nation of more than 18 million people.
Despite rapid gains in internet penetration in West Africa fueled by 4G connections and cheap smartphones, most Malians, who cannot read or write, still find the web of limited use. Fewer than 10% have a Facebook account — which remains the most popular social media network in the country.
In order to flourish, entrepreneurs such as Sidibe are adapting.
Ada Tembely, Sidibe's house cleaner who also runs a fruit and vegetable stall, volunteered to test the app to advertise her business. She said her earnings have tripled since making use of the Facebook-style timeline of posts, likes and voice messages in the Bambara language. Tembely said she had not previously invested in a phone — which cost a month's salary — or an internet connection.
"A lot of people heard of me through the app," she said.
E-commerce has long required access to a laptop and a bank account. But even with smartphones, mobile banking and social networks, many trade features are text-based, leaving users like Tembely out, or relying on friends, family and neighbors to create accounts, change settings and read non-audio messages.
Technology that sends voice messages from mobile phones directly to web platforms has contributed to reaching groups that were previously excluded from public debate on issues including democracy, economic policies or health.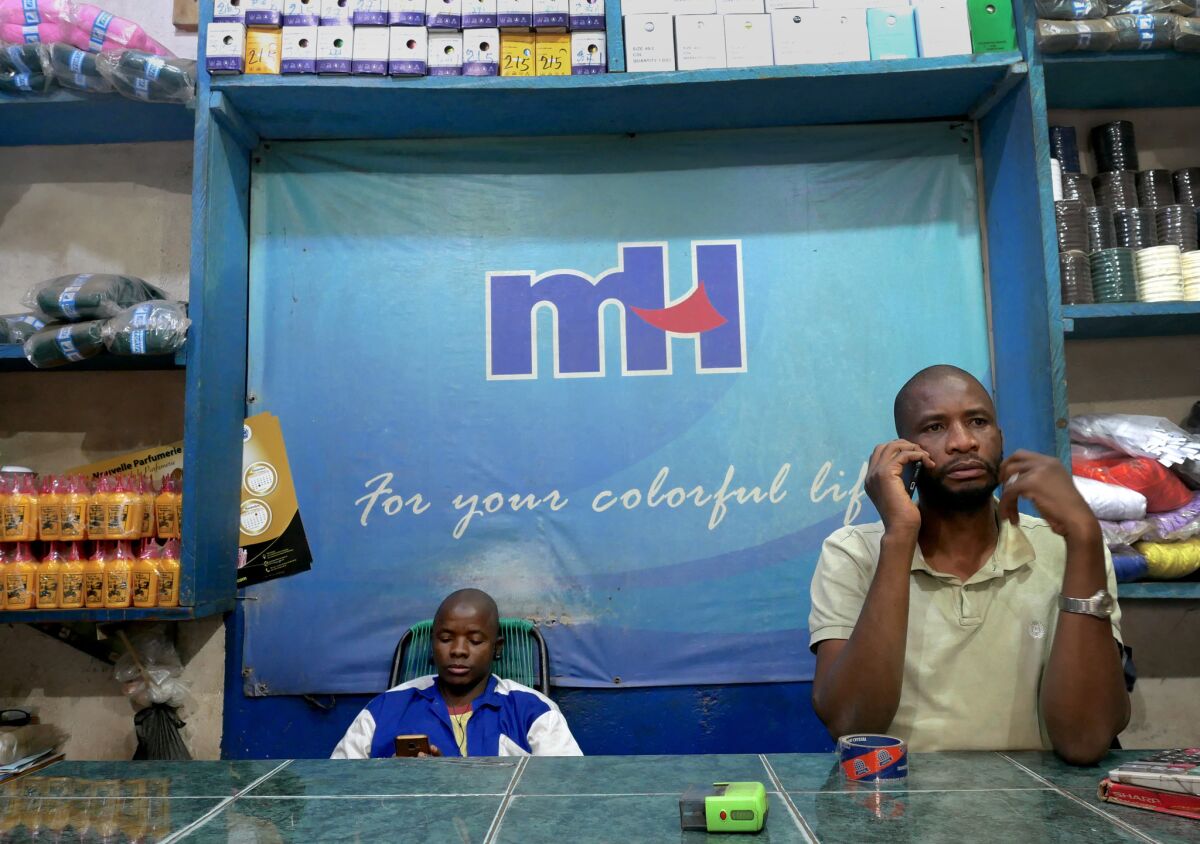 Projects such as Foroba Blon in Mali allow rural residents, who are less likely to have learned to read in school, to call radio stations and leave audio messages from basic mobile phones to a web interface about weddings and lost cattle without being connected to the internet. Previously, radio reporters had to be available to jot down notes from callers, making large-scale engagement from listeners virtually impossible. Now, farmers are able to broadcast voice messages to neighboring villages to advertise produce for sale, thus maximizing earnings.
A similar phone-to-web system created in nearby Ghana, Viamo, provides information to users who cannot easily access advice about their health, their rights or news that could help them make decisions. Partnering with network providers such as the French mobile giant Orange, Viamo has conducted phone surveys in remote communities to get views on the legitimacy of the summer 2018 Malian election or on incidents of sexual violence.
Far from the wealthy, Western-educated entrepreneurs behind such initiatives, thousands of business people are flourishing despite their lack of education. Offline, they are adapting to an increasingly competitive business environment and demanding more rights from a government they say marginalizes them.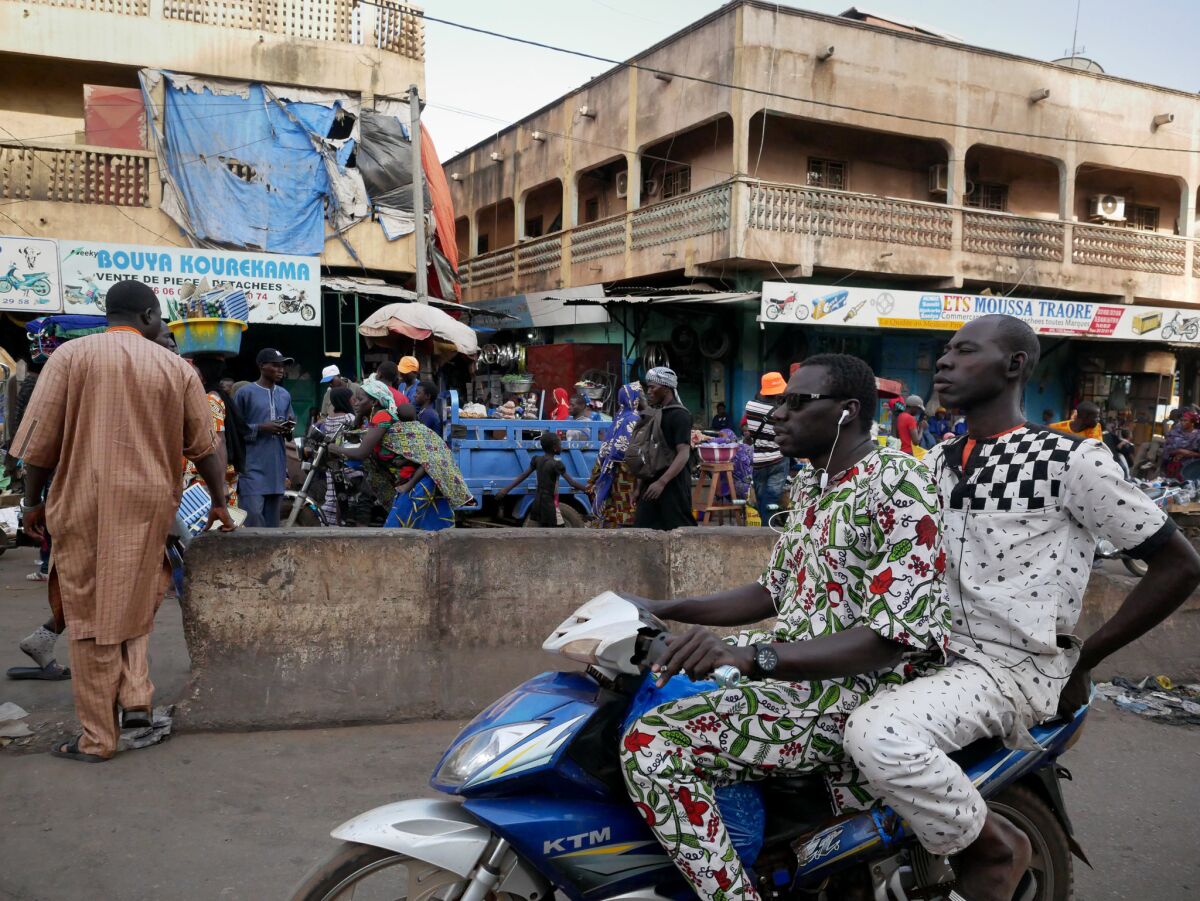 At the Dabanani market — Bambara for "the four doors" — the shops in central Bamako are often handed down by fathers to their sons, a lucrative alternative to schooling.
But many business owners are illiterate, said Adama Keita, a large-scale trader who owns an electronics and clothing shop and often travels to Asia and the Middle East to buy goods. Such traders, he said, are taken advantage of. "When you're educated, authorities treat you with respect," Keita said. "But when you're not, you are marginalized."
Businessmen often rely on younger apprentices — who are more likely to have attended school — for bookkeeping and on middlemen when they travel as far as Dubai or Beijing on business.
Mamadou Traoré, who focuses on small and medium-sized enterprises at the Chamber of Commerce, said many of the traders he deals with are illiterate. But many are able to operate in the informal economy, leaving them out of reach of the government.
"In the formal economy, almost all of them have helpers, young graduates or their own children, who act as intermediaries between the traders and the administration," he said.
Keita says his lack of education means he is more vulnerable to becoming a victim of corruption. It also makes it a struggle to do paperwork on his own: taxes, customs, and more.
In a 2018 Afrobarometer survey, 84% of Malians interviewed said they thought some, most or all government officials were corrupt. "When you talk to the local administration, you don't know the law, you don't know your rights and your duties. When someone tells you something, you believe it without questioning it," Keita said.
While apps can help illiterate traders reach more customers and policymakers, fighting for their rights still gets done the old-fashioned way: offline.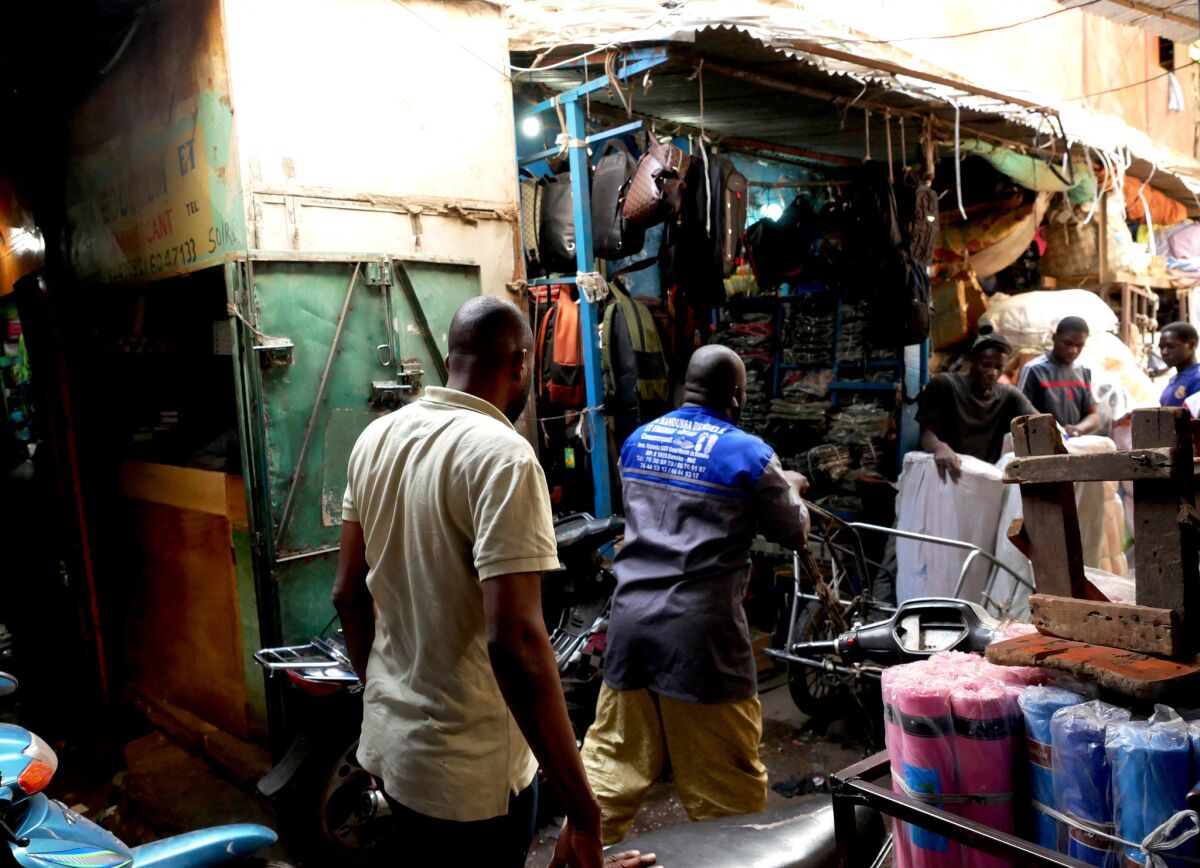 Dabanani's business community recently decided to strike back and demand more rights by forming a union. "It's only very recently that we in the market understood we have to unionize to find our place. There was no union before, everyone was fighting on their own," Keita said in his electronics and haberdashery shop.
The Dabanani traders' association helps hundreds of business owners navigate administrative tasks and talk to authorities. Most of its members have not finished school, said the group's vice president, Drissa Keita.
Still, many of the entrepreneurs who make up Mali's young, flourishing startup scene — mostly men who, like Sidibe, were trained abroad — give short shrift to the uneducated.
"Nearly all of the solutions offered by local startups require you to know how to use a smartphone and to understand basic French, at least, if not to have a certain level of education," said Mohamed Keita, director of startup incubator Impact Hub in Bamako. "I don't think it's getting easier to be an illiterate entrepreneur; usually this group sticks to subsistence trading in a totally informal way."
As a result, tech tools may only postpone the need to learn to read and write for those who wish to expand their business prospects, Sidibe said.
"First, you need to create the need for literacy and for digital tools. If the internet helps people make more money, they will invest in it," Sidibe said. "Then quickly they'll realize they need to read and write and will want to take literacy classes."
Pujol-Mazzini is a special correspondent.
---
Must-read stories from the L.A. Times
Get the day's top news with our Today's Headlines newsletter, sent every weekday morning.
You may occasionally receive promotional content from the Los Angeles Times.