African migrants in Russia describe 'hell on Earth'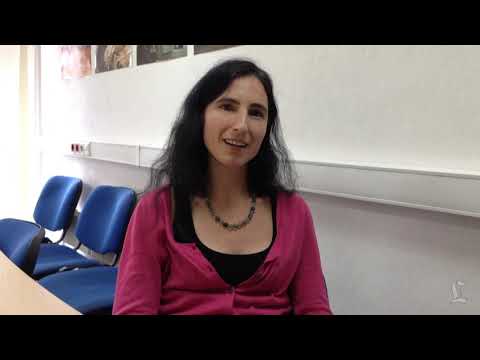 The hardships faced by African migrants, refugees and asylum seekers living in Russia are compounded by the hostility they often face. But not all Africans in Russia are suffering. Some have assimilated and found success.
Reporting from Moscow —
First they spat angry words at Remy Bazie. Then they struck him in the face with an iron bar, knocking him unconscious.
The men who jumped the Ivory Coast migrant at a crowded Moscow train station last November did not rob him. But they damaged his jaw to the degree that doctors had to install a metal plate to hold it in place. It took Bazie four months to raise the $3,600 to undergo surgery.
------------
For the Record
Africans in Russia: In the Nov. 2 Section A, an article about hostility against African blacks in Russia said there had been 177 reported acts of violence against blacks in Russia since 2010, according to the SOVA Center for Information and Analysis. There were actually 177 reported violent acts against blacks since 2008, SOVA officials say, six of which ended in death.
-------------
"Most of the time I'm harassed, but this was the worst experience," Bazie, 28, said recently as he sat at a parish community center in Moscow where African migrants often seek refuge.
His story is not uncommon, Russian civil and human rights leaders say. African migrants face widespread hostility and racism that usually go unpunished.
According to the SOVA Center for Information and Analysis, a Moscow-based advocacy group and think tank, 177 acts of violence against blacks have been reported in Russia since 2010.
But rights advocates said interviews with Africans living in the capital, as well as anecdotal evidence, indicate that a far higher number have been victims of racial attacks and experienced race-based harassment. Most, however, never report the assaults, the advocates said.
"Living here in Russia is like living in hell on Earth," said Osman Kamara, 35, a Liberian who fled civil conflict in his homeland 10 years ago, only to fall victim to a skinhead attack in Moscow. "They don't like our color. Going out is a problem. Maybe if you go out, you might not return."
Some Africans say that after arriving here, they heard the Russian word "obezyana" directed at them so often that they initially thought it meant "black person." It means "monkey."
The situation has improved for blacks somewhat in recent years partly because members of extremist groups, such as skinheads and neo-Nazis, are being prosecuted more often and because the aggressors are targeting other minority groups, such as people from Central Asia and the Caucasus, rights activists said.
The brutality Africans face is a far cry from the welcome they received during the Soviet era, when students from the continent were lured in large numbers by offers of a free education, particularly those from newly independent nations that were "building communism."
Thousands of Africans pursued degrees in the Soviet Union, in fields such as international law and animal husbandry. But with the dissolution of the U.S.S.R. in 1991, much of the funding dried up and most African students returned home, academics said.
Today the African ranks are growing again, fueled by asylum seekers, refugees and economic migrants. Many enter Russia illegally and fail to register with authorities, rights workers said.
Some academics estimate Russia's African diaspora at just under 100,000, of which roughly one-third are believed to be undocumented. The remainder includes registered students, African embassy staff members and blacks who hold Russian citizenship.
Alexander Panov, a junior research fellow at the Institute for African Studies of the Russian Academy of Sciences, said many of the undocumented migrated from Ivory Coast and the Democratic Republic of Congo in 2011 and 2012 amid political and civil unrest. Those nations, together with Angola, account for the largest number of African migrants in Russia, he said.
"They are coming to Russia believing there will be a good job and this is a way of getting into Europe," said Penny Grenfell, racial task force coordinator for the Moscow Protestant Chaplaincy, which provides medical and legal aid to Africans. "A lot of them think this is part of Europe. They think Russia has the same culture as Europe."
Africans interviewed here said it was easy to "buy" a tourist visa to Russia as opposed to obtaining a visa of any kind to Western European nations, and many said they had mistakenly viewed Russia as a way station.
The migrants often end up stranded, with no official documents that would allow them to get decent jobs and little or no knowledge of the Russian language. The most common work they find is distributing fliers, advertisements and free magazines around subway stations, jobs that earn them less than $50 week. Most live up to 10 people to a room.
Compounding these hardships is the unfettered racial abuse.
John Steven Abumen, 39, a Nigerian who works part time as an English tutor, said he had been attacked three times in the 15 years he has lived in Russia.
He has been stabbed in the arm, suffered a broken wrist and has a protruding lump on his upper chest, an eye injury and a dislocated knee that never healed properly. He walks with a limp but can't afford the surgery that doctors have recommended. A large welt on his shaved head is the result of being hit with an iron bar, he said.
"I woke up in the hospital three days later, " Abumen recalled. "I was almost blinded. I still don't sleep properly now."
He said he reported two of the attacks to police, but no action was taken.
"In Russia when you fight back, you are at fault," Abumen said as he flashed the small red canister of pepper spray he now carries for protection. "They told me, 'What are you doing in Russia? You're to blame.' "
Sometimes law enforcement officials themselves are the antagonists, said Agnes Blais, a volunteer with the Civic Assistance Committee, which offers legal and humanitarian aid to migrants,
Africans "have lots of problems with police," she said. "They are threatened with arrest. And the police often take money from them."
The committee took up Bazie's case and collected donations for his facial surgery. The group provided him with a lawyer and interpreter so he could file a grievance. His case is under investigation. Although the Russian press picked up his story, no one has been held accountable.
Leaders of right-wing extremist groups deny that they instigate or condone the mistreatment of Africans.
"Africans … don't present a threat to the Russian population in terms of their numbers inside the country," said Dmitry Dyomushkin, who heads a nationalist coalition and blames skinheads for the attacks. "If they came here by the millions, then there would be cultural tensions."
Fabrice Kanda fled the Democratic Republic of Congo after news stories he wrote charging fraud during the 2011 presidential election made him a wanted man there. A relative helped the 29-year-old journalist secure a plane ticket and visa to Russia. He left behind a wife and two small children.
A year after he arrived in Russia, three men jumped him. They stole his guitar and his passport. Kanda filed a police report but was told that "it would be too difficult to find the guys," he said.
The Russian government also denied his request for asylum.
"I thought I had escaped from death, that I can find a new life, but my suffering has only continued," Kanda said.
Some migrants said they would willingly return home if they could afford the plane ticket, and if their lives there weren't at risk. But many others said they were ashamed to go home empty-handed, having left to seek their fortunes.
Others, like Abumen, who came to Russia on a university exchange program, are reluctant to leave behind Russian wives, partners and children.
"There is such pressure," said Blais. "They would rather live in hard conditions than go back without money."
This report was funded by a grant from the International Center for Journalists.
Sign up for Essential California for news, features and recommendations from the L.A. Times and beyond in your inbox six days a week.
You may occasionally receive promotional content from the Los Angeles Times.