Police arrest foreigner in Bangkok shrine bombing case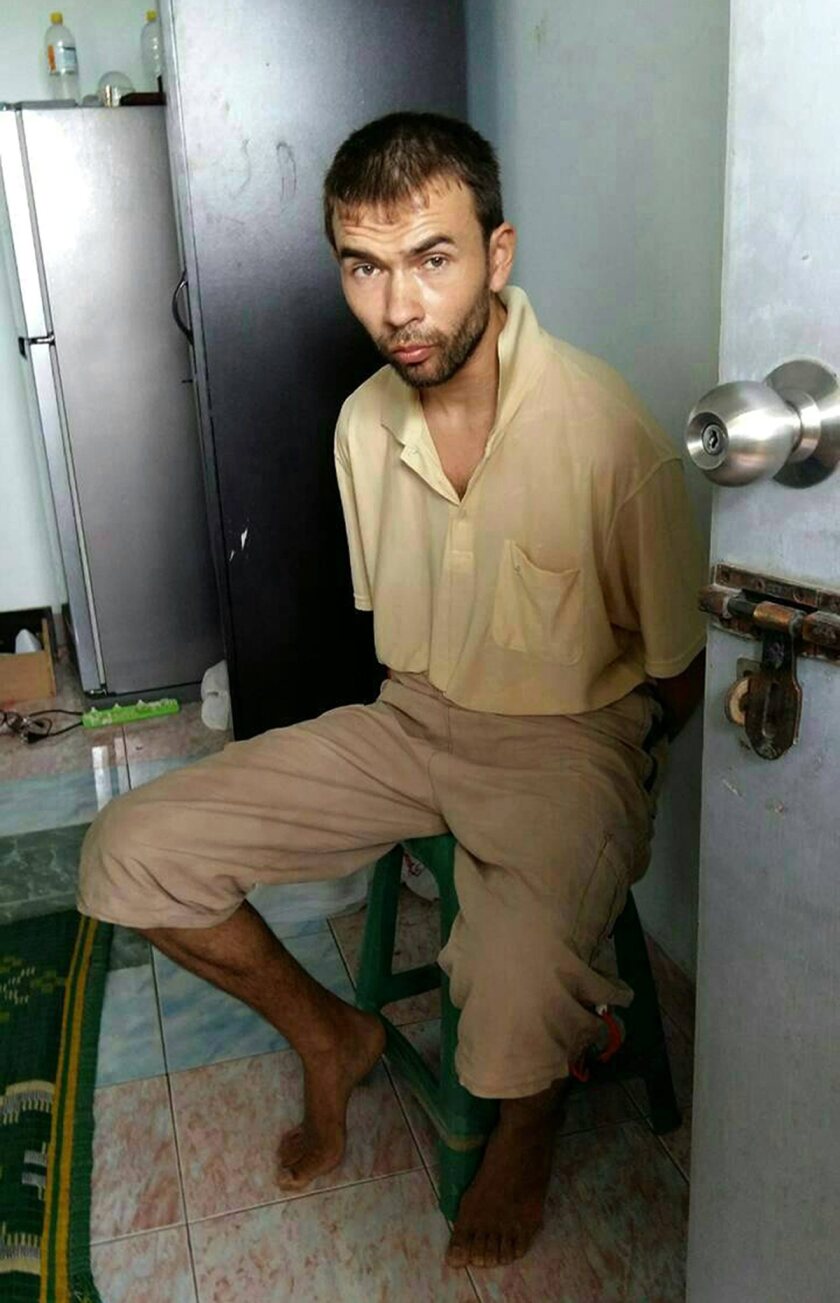 Reporting from BANGKOK
Thai police arrested a foreign suspect and seized bomb-making materials Saturday in the investigation of the bombing of a shrine in central Bangkok that killed 20 people, officials said.
"It is most likely he is related to the bombing at Rajaprasong," deputy police chief Chakthip Chaijinda said of the suspect. The blast at the Erawan Shrine in the commercial Rajaprasong district of the capital on Aug. 17 also left more than 120 people injured.
The man was arrested in Nong Jok on the outskirts of eastern Bangkok. "We found bomb materials in his apartment," Chakthip said.
National police spokesman Prawut Thawornsiri said that the arrested person is a foreigner, but refused to say whether he was Turkish, as was reported by some local news organizations.
He said a news conference was planned for later Saturday.
The blast at the Erawan Shrine was unprecedented in the Thai capital, where smaller bombs have been employed in domestic political violence over the past decade, but not in an effort to cause large-scale casualties.
The shrine is a popular tourist destination, particularly with Chinese visitors, who represent an important segment of the lucrative tourist market. At least six of the dead were from China and Hong Kong. The shrine is located in a neighborhood full of upscale shopping malls and five-star hotels.
Soon after the bombing, police released an artist's sketch of a man seen in a security camera video leaving a backpack at a bench then walking away from the open-air shrine. A separate camera showed the man, wearing a yellow T-shirt, on the back of a motorcycle taxi leaving the site.
An arrest warrant earlier had described the unknown suspect as a "foreign man," although a military spokesman said a connection to international terrorism seemed unlikely.
No one has claimed responsibility for the blast, sparking a variety of theories into who might be behind it.
Possible suspects include parties seeking to avenge Thailand's forced repatriation of ethnic Uighurs to China, Muslim separatists from southern Thailand, opponents of Thailand's military government and feuding factions within the security services.
Criticism of the police investigation has been strong because few facts were clearly established, including the type of explosives used in the bombs. Authorities also were accused of rapidly hosing down the crime scene at the shrine before all forensic evidence was recovered so it could be reopened to reassure the public — especially foreign tourists — that security in the city was back to normal.
Police say they have been handicapped by low-quality and broken surveillance cameras and a lack of sophisticated image-processing equipment to enhance the video they do have.
---
The stories shaping California
Get up to speed with our Essential California newsletter, sent six days a week.
You may occasionally receive promotional content from the Los Angeles Times.