North Korea's missile launch is a triumph for the rogue nation, 'worrisome' for the world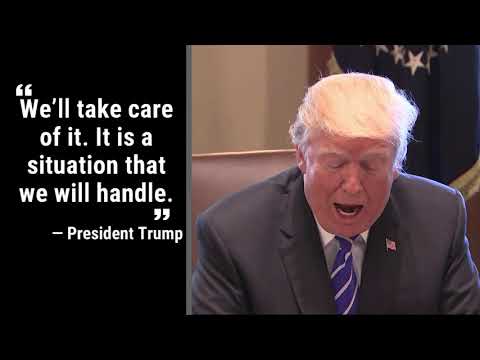 The Pentagon said the device appeared to be an intercontinental ballistic missile that traveled about 600 miles before splashing into the sea. (Nov 28 , 2017)
Reporting from Seoul —
For more than two months, North Korea refrained from public displays of its nuclear and ballistic missile technology, offering guarded hope that the communist nation had paused its ambitions — at least for a bit.
Such optimism disappeared on Wednesday when United States and South Korean military officials detected the early-morning launch of an intercontinental ballistic missile, a device capable in theory of reaching the East Coast.
The provocation marked a significant moment for the nuclear ambitious North Korea and an international community trying to stop its weapons development. At the same time, the North's breakthrough opened the possibility that the reclusive country and its dynastic regime might have the confidence to negotiate with countries seeking to defuse tensions in the region, analysts said.
"We know they were building to this. They got it no matter how badly we wanted to stop them. Our options to stop them are still awful," said Robert Kelly, an associate professor in the Department of Political Science and Diplomacy at Pusan National University in South Korea. "We are stuck. We have to adapt to North Korea as a nuclear power, and we will actually."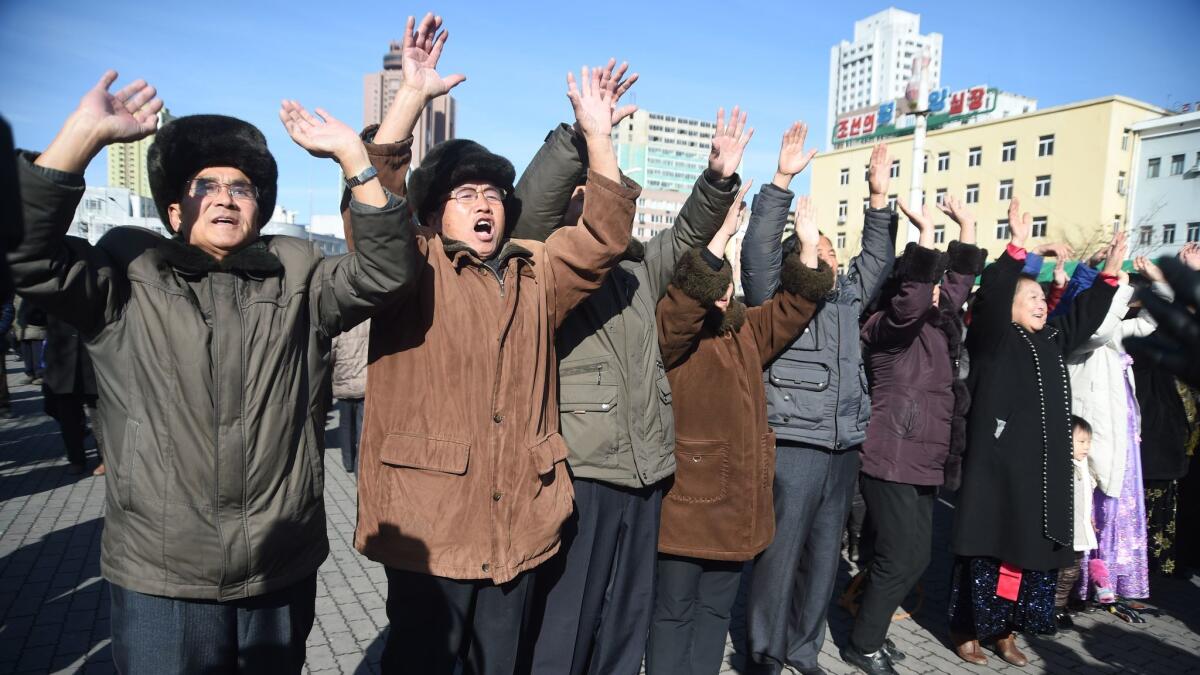 The ICBM, the most powerful tested this year, soared higher than the International Space Station, some 2,800 miles, traveling east about 600 miles before splashing safely in the East Sea.
The launch of what the North Koreans called the new Hwasong-15 missile represented a turning point in the rogue nation's weapons development. That effort, involving four nuclear tests and at least 70 missile launches since 2012, has repeatedly violated United Nations resolutions and prompted economic sanctions.
President Trump said the United States would "handle" the threat, but security experts remained stumped about the international community's options to slow North Korea's advance to a full-fledged nuclear power capable of attacking around the globe.
That pessimistic outlook was forecast the day before by a key South Korean government official, Cho Myoung-Gyon, the minister of unification. While noting totalitarian North Korea's relatively quiet period without missile or nuclear "provocations," he said that the totalitarian nation had ruled out dialogue with the democratic South — and that its technological capacity would likely advance faster than expected.
The two nations, which share ethnic background and language, were separated after World War II — a split solidified by the Korean War, which is still technically unsettled, prompting six decades of tensions and the constant threat of another armed conflict.
South Korea has transformed itself from an impoverished nation since the war into a democratic state with one of the largest economies in Asia. North Korea, however, has grown increasingly isolated over that time, impoverishing its people while also pursuing nuclear weapons and largely resisting outside efforts to slow its nuclear and missile advancement.
The development of a global nuclear capability — something relatively few nations have sought and achieved — has been a national goal for North Korea. Earlier this year, its young leader, Kim Jong Un, gave a televised speech explicitly revealing the effort.
And North Korean state media on Wednesday celebrated the launch, which came at 3:17 a.m., from a site north of its capital, Pyongyang. The statement seemed to confirm that the nation had reached one of its own milestones.
"We have finally realized the great historic cause of completing the state nuclear force, the cause of building a rocket power," according to a statement released on the state-run Korea Central News Agency.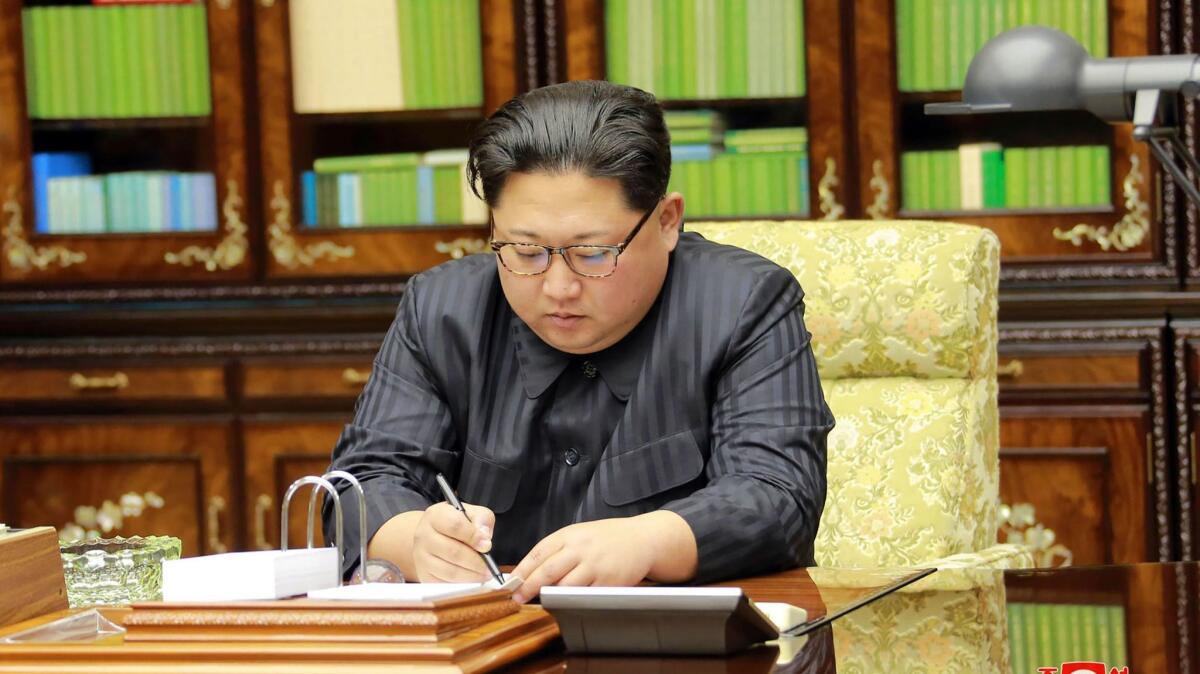 The launch prompted international condemnation, with the United States calling for an emergency meeting of the United Nations Security Council. Secretary of State Rex Tillerson condemned it in strong terms, seeking to maintain international pressure on Kim.
Many experts believe that curbing North Korea's nuclear progress — a policy pursued unsuccessfully by three past United States presidents — will be difficult. Military strikes would likely be ineffective because many of North Korea's missiles are mobile and stored in hardened locations.
Seoul, the South Korean capital with a metropolitan area of more than 20 million people, is also roughly 40 miles from the border between the two countries. That makes it vulnerable to conventional weapons such as artillery that North Korea could launch quickly if attacked by the United States.
Many experts believe dialogue is required to solve the crisis, or at least freeze North Korea's advancement. But Kim and Trump have made the thorny issue of talks even more difficult given their hard-line rhetoric. Trump has called Kim "Little Rocket Man," and Kim has said the president is a "dotard."
Regional security analysts such as Duyeon Kim, a visiting senior fellow at the Korean Peninsula Future Forum in Seoul, said the international community should expect Pyongyang to continue its tests, despite objections from Washington, Seoul, Tokyo and Beijing.
Negotiations might happen once North Korea feels comfortable it has achieved its nuclear goals, which at the same time would strengthen its bargaining position, she said.
"The problem is that they'll likely return to the table when they are technologically confident and ready. But by then, it'd be much harder, if not impossible, to roll back their program and the security situation will be far more serious," she said.
The North's missile breakthrough was a point of pride on Wednesday, as state television reported that Kim, the grandson of the communist nation's founder, Kim Il Song, had approved and monitored the launch.
It released an image of a handwritten order, stating, "I authorize the missile test early morning of November 29th. Shoot the missile with courage for the party and the nation!"
While the reach displayed by the launch is worrisome, experts said hurdles remain for North Korea. The nation, believed to hold perhaps a few dozen nuclear weapons, still must perfect its ability to miniaturize a warhead for a long-range missile. North Korea has boasted about that progress, issuing pictures of Kim standing with warheads.
The nation also must feel confident in its ability to deploy long-range missiles that can proceed on a flatter trajectory, allowing them to reach not just space but distant targets after reentry through the atmosphere.
It also remains unclear whether the North's long-range missile could carry a heavy nuclear warhead at a distance that would directly threaten Americans at home.
The nation boasted that the missile had been outfitted with a "super-large heavy warhead which is capable of striking the whole mainland of the U.S.," a claim that couldn't be verified.
The latest development left analysts convinced that North Korea, which believes its nuclear program is a strategic deterrent to the "imperialist" United States, is steadily marching ahead with its ambitions.
"It's significant that they are continuing to work on this," said David Wright, co-director of the Global Security Program at the Union of Concerned Scientists. "They are continuing to make progress."
Stiles is a special correspondent.
Sign up for Essential California for news, features and recommendations from the L.A. Times and beyond in your inbox six days a week.
You may occasionally receive promotional content from the Los Angeles Times.