Ulan Bator? A ship at sea? The logistical nightmare of picking a venue for Trump to meet with Kim Jong Un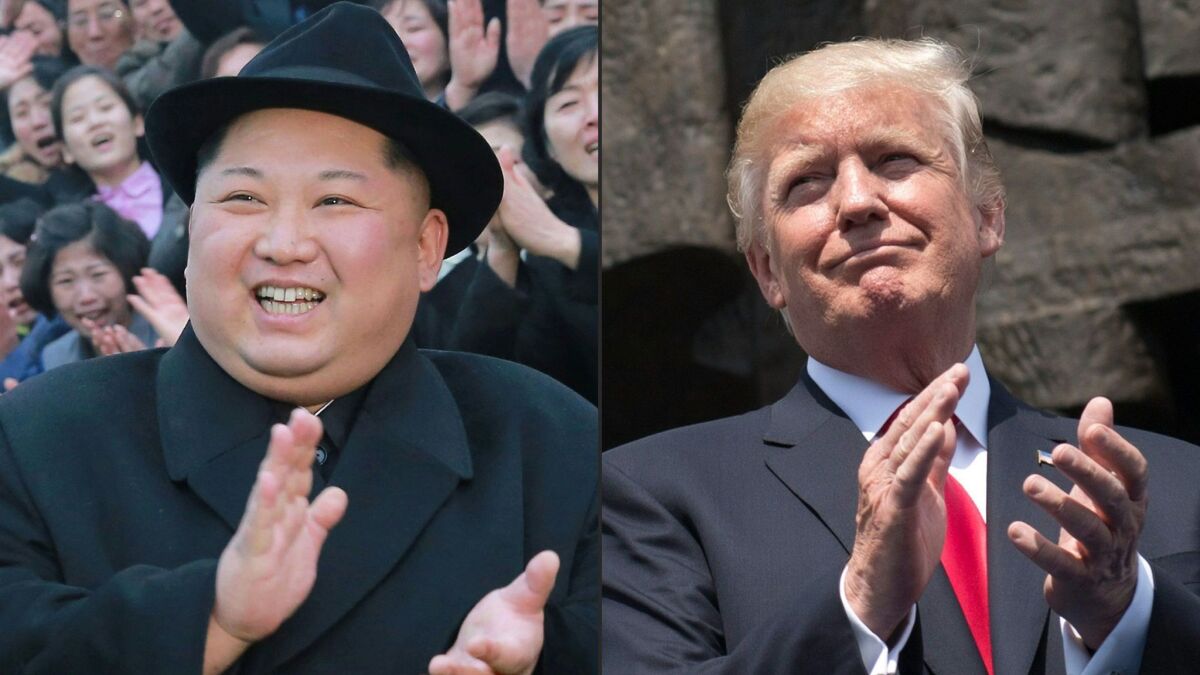 In less than three months, President Trump is supposed to reset history by becoming the first sitting U.S. president to meet with a North Korean leader. But there's still one key omission in this momentous undertaking: where they will meet.
Mongolia and Sweden have offered to host the president and Kim Jong Un, the 34-year-old ruler Trump calls "Little Rocket Man." Seoul advocates the "Peace House" between North and South Korea. Beijing could get its chance as a global mediator. There's always neutral Switzerland, where Kim attended public school. How about a ship in international waters? Why not Guam?
Let's face it: This isn't a typical situation. Kim hasn't stepped foot outside North Korea since taking power in 2011. And yet a Trump visit to isolated Pyongyang portends logistical chaos. It's difficult enough when he's in New York.
The two leaders spent recent months vowing to destroy each other; these are not men for quiet, understated events.
"Both have a flair for melodrama and grand statements and big stages," said Euan Graham, director of the international security program at Sydney, Australia's Lowy Institute. "The whole point of this is to gain attention."
Here's a look at potential sites:
WASHINGTON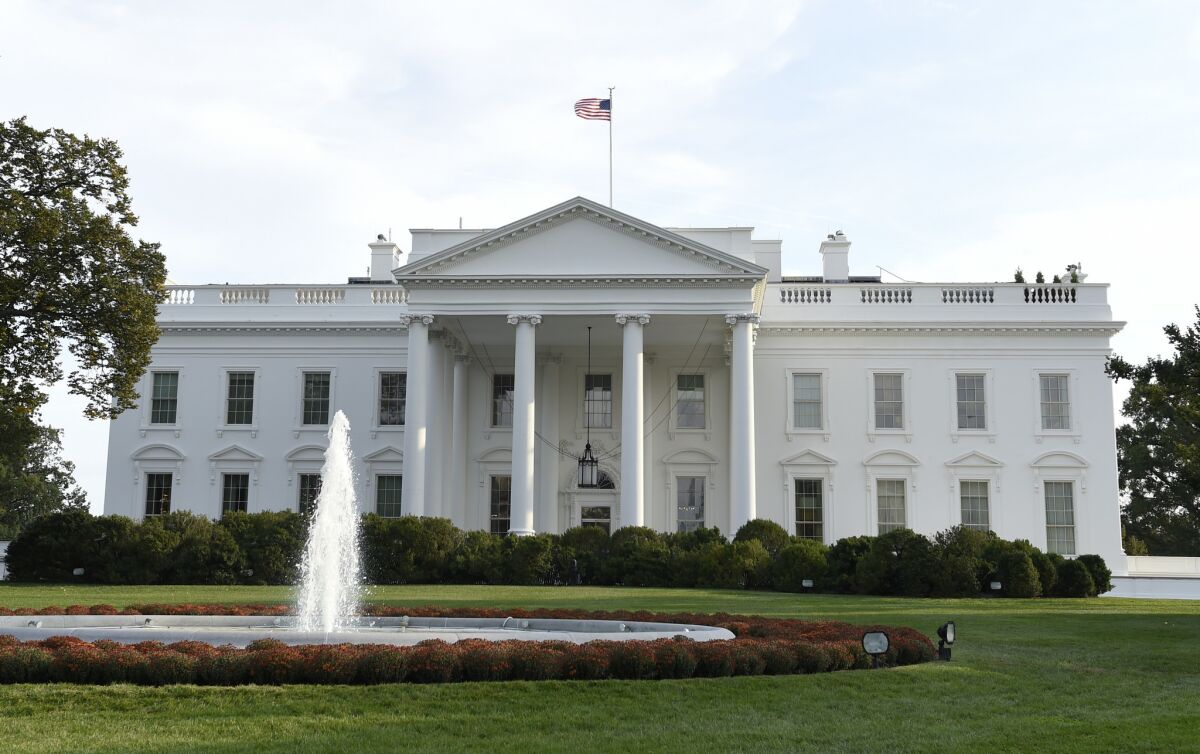 Optics matter when it comes to planning historic events. North and South Vietnam argued about the shape of the negotiating table during the 1968 Paris Peace talks. (They settled for two square tables separated by a round one.)
Kim aspires for the world to see his country as a peer to the United States, and he may view a trip to Washington as proof.
"Every North Korean leader has wanted to meet the U.S. on equal footing, and being recognized in the U.S. is the highest level of recognition," said Tong Zhao, a fellow at the Carnegie-Tsinghua Center for Global Policy in Beijing, who studies North Korea.
Trump, as a presidential candidate, did say he would consider inviting Kim to the U.S. to discuss nuclear weapons over hamburgers. But even if Kim feels safe to travel, North Korean airplanes don't cover long-haul distances. He would need to take a foreign aircraft.
"I don't think Kim would want to travel too far and leave his home without its sole leader for too long," said Duyeon Kim, visiting senior research fellow at the Korean Peninsula Future Forum, a nonpartisan think tank in Seoul. "But, who knows, they're both such unconventional leaders, they might shock us all. The location is everything for optics and optics is everything for politics."
PYONGYANG
Former presidents Bill Clinton and Jimmy Carter both visited the North Korean capital to soothe relations, although not while in office.
A presidential visit to Pyongyang might give Kim greater legitimacy, an aspect the Trump administration aims to avoid. And presidents don't travel lightly. His security detail would need to do advance work and figure out how to secure a city few diplomats can even visit.
"Can you imagine Secret Service running security in Pyongyang?" said Robert Kelly, a political science professor at Pusan National University in South Korea. "Can you even do that in 10 weeks?"
A NEUTRAL COUNTRY IN ASIA OR EUROPE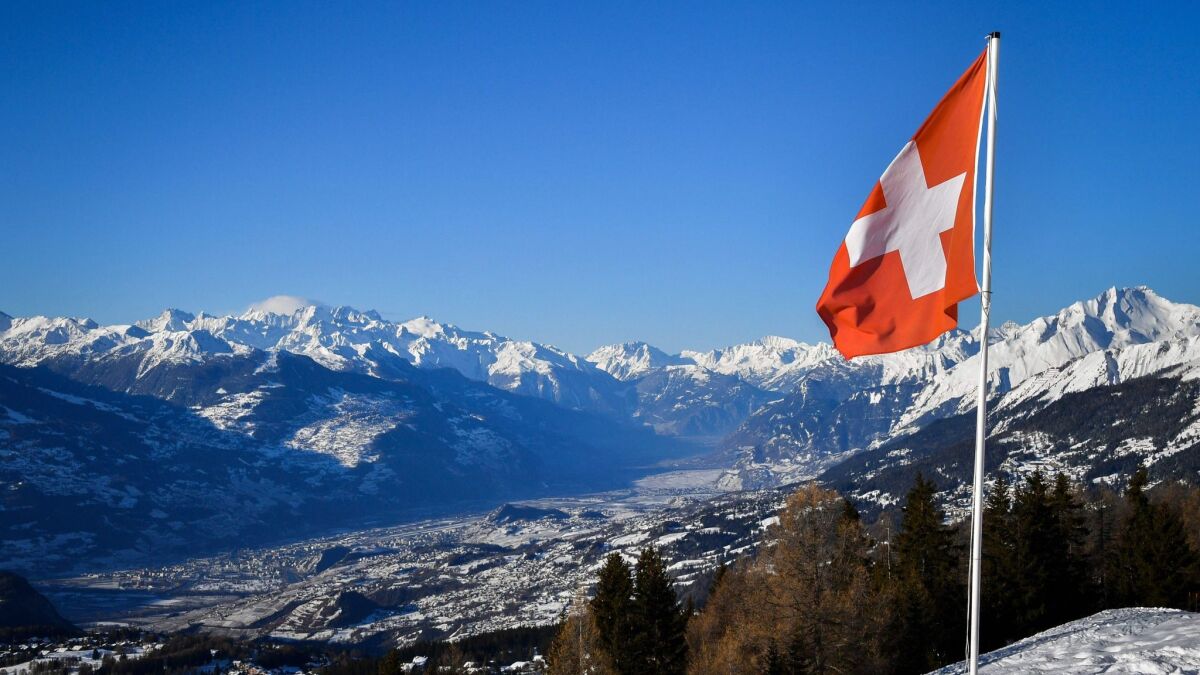 China, North Korea's only ally, has hosted negotiations involving the reclusive country before. A meeting in Beijing would allow officials to keep tabs on decisions.
North Korea's former leader and Kim's father, Kim Jong Il, visited the country on several occasions. Trump also likes President Xi Jinping, whom he calls "a good man."
But China irked Kim by agreeing to United Nations sanctions and denouncing the country's development of nuclear weapons. Xi on Monday met with South Korea's top national security advisor, not a North Korean official.
"I don't believe China is eager to insert itself into a high-stakes, high-risk event that so far involves a lot of impulse decision-making and little strategic planning," said Yanmei Xie, a China policy analyst for Gavekal Dragonomics, a research firm in Beijing.
Former Mongolian President Ts Elbegdorj tweeted an offer to meet in his country, "the most suitable neutral territory." Mongolia shares friendly relations with both countries, but may lack the grandeur the leaders seek for the occasion. Does anyone know where Ulan Bator is?
Some analysts are pulling for orderly Singapore, which coordinated a 2015 summit between Xi and Taiwan's president at the time, Ma Ying-jeou. "It's a neutral venue where both could be happy with the security, and it would be organized and run very reliably," said Graham, the Lowy expert.
Europe, a traditional meeting place for never-forget summits, offers further options. Sweden communicates with Pyongyang but also stands in as a consular office for Americans in North Korea. Neutral Switzerland is where Kim spent part of his youth.
But Kim, a man who hasn't left his country in seven years, would need to travel nearly a day to reach these locations. The southeast Russia town of Vladivostok is closer. His father, after all, was born in a Russian fishing village — one of the few other countries where the elder Kim traveled.
Expect advisors to Trump -- who is caught up in an investigation over Russian meddling in the U.S. election -- to scratch that one off the list.
NO MAN'S LAND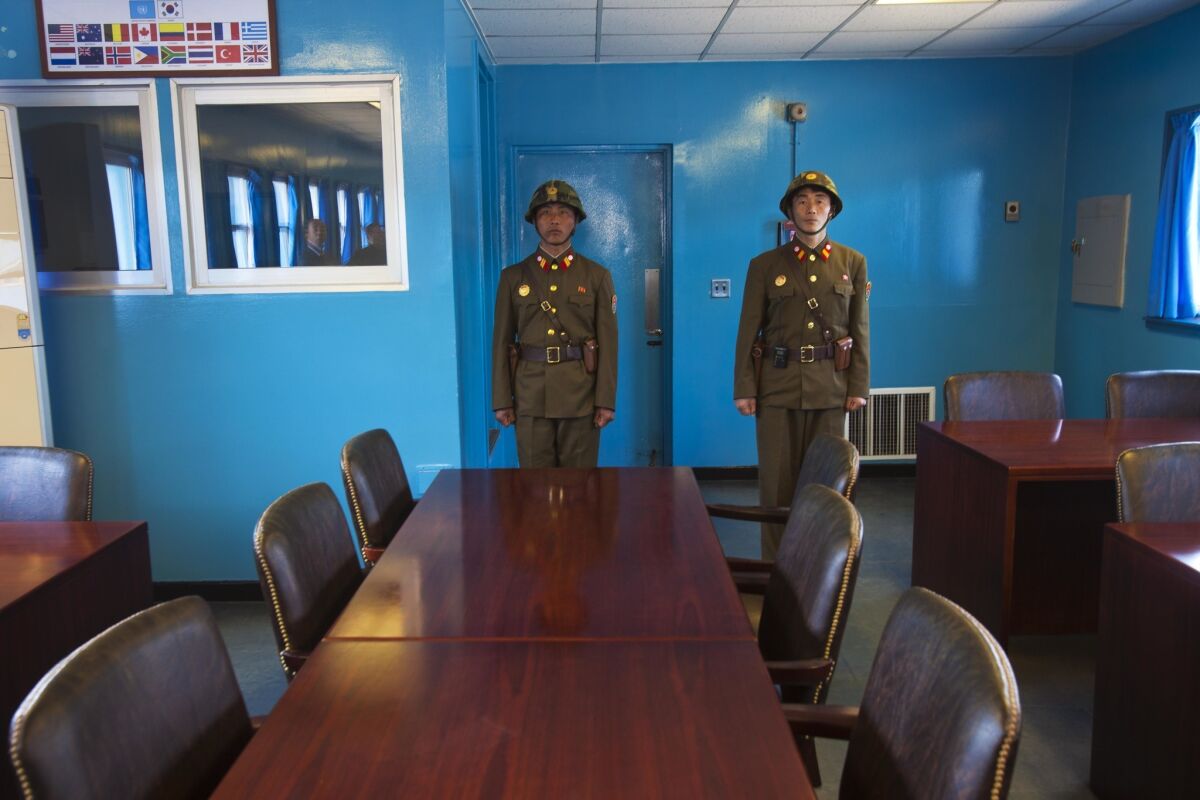 That leaves the most likely choice: the "truce village" of Panmunjom. Top officials from North and South Korea plan to hold their own historic talks there in April.
The Peace House, where Trump and Kim would likely meet, sits in the demilitarized zone between the two Koreas and rings with symbolism. This region, now a line of division, was the site of the 1953 armistice that halted the Korean War.
The DMZ challenge "is whether the setting is grand enough for the president and Kim Jong Un," said James Kim, a research fellow for the Asan Institute for Political Studies in Seoul. "It's very Spartan."
South Korea's southern resort island of Jeju is another possibility.
The dilemma over location underscores the precariousness of the summit, Kim added. "People don't know the answers about how, and if they don't know, then how is it really going to happen?"
Meyers is a special correspondent.
Twitter: @jessicameyers
ALSO
Whatever comes next, North Korea's Kim Jong Un can claim a win against Trump
North Korea offers to freeze nuclear, missile tests for talks with U.S., South Korea says
Can negotiations create a nuclear-free North Korea? Don't bet on it
Must-read stories from the L.A. Times
Get the day's top news with our Today's Headlines newsletter, sent every weekday morning.
You may occasionally receive promotional content from the Los Angeles Times.