British man who boasted of abusing children in Malaysia gets 22 life terms
A prolific British pedophile who posed as an English teacher and kept a meticulous ledger of his crimes was sentenced Monday to 22 life terms in prison after admitting to 71 charges of sex abuse against children, some only 6 months old.
Richard Huckle, 30, abused both boys and girls while volunteering in Malaysia, sometimes bragging about his crimes in online posts, prosecutors said.
"Impoverished kids are definitely much easier to seduce than middle-class Western kids," he wrote in one post
And in another, he seemed to talk freely about one of his victims: "I'd hit the jackpot, a 3 yo girl as loyal to me as my dog and nobody seemed to care."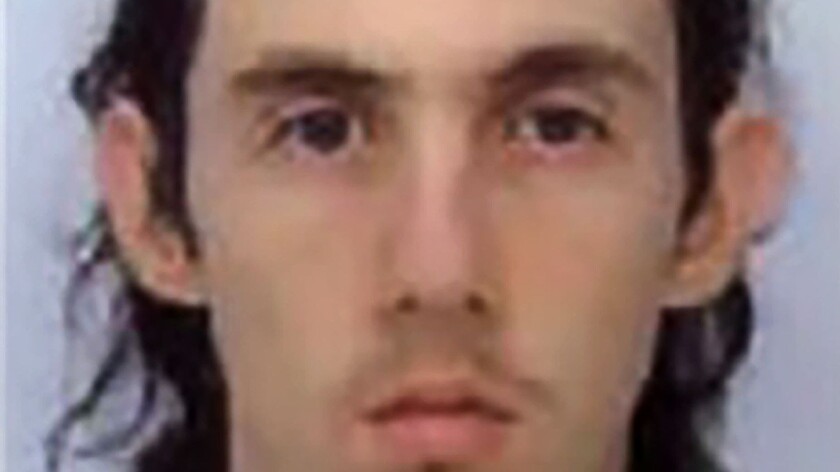 Authorities said Huckle kept meticulous notes of his abuse in a document he called his "Pedopoints leger" and shared graphic images and videos with other pedophiles on a website web called TLZ – The Love Zone.
Huckle even tried to profit from his crimes by using a crowdfunding model to release indecent images, prosecutors said. For one photo of a 3-year-old girl he was able to achieve 105% of his financial target in bitcoin, authorities said.
Huckle was arrested in 2014 after police in Australia tracked down the creator of TLZ and were able to gather information about the site's users.
During his trial, the court heard that his parents were so disturbed and horrified by their son's crimes that they implored the police to take him away.
Huckle confessed to abusing at least 23 children aged between 6 months and 12 years but police believe his true tally could be close to 200 because of the meticulous notes they found of his crimes.
When police seized his computer they found more than 20,000 indecent images and videos of his sexual assaults with 1,117 of them showing him raping and abusing children in his care, the National Crime Agency said. Prosecutors believe there could be more within hidden files with encrypted passwords that they were not able to access.
See the most-read stories this hour >>
Investigators also discovered a 60-page manual, entitled "Paedophiles And Poverty: Child Lover Guide" that they said Huckle was compiling when he was arrested.
It was a document that Judge Peter Rook described as "truly evil" while sentencing him in Old Bailey, England's central criminal court.
Huckle's victims were mainly from poor Christian communities around the Malaysian capital city, Kuala Lumpur. It was a country he first visited in 2005 when he was 19 to teach after high school. He returned to Malaysia repeatedly between 2006 and 2014, and started to groom children by posing as a practicing Christian and taking up voluntary English teaching posts to gain the trust of communities, authorities said.
The National Crime Agency said he abused young people living in a children's home, took indecent images of a 3-year-old while staying in the family home and sexually abused a 5-year-old after taking her out to celebrate her birthday, among others.
"Richard Huckle spent several years integrating himself into the community in which he lived, making himself a trusted figure. But he abused that trust in the worst possible way," said James Traynor, from the National Crime Agency.
"He deliberately traveled to a part of the world where he thought he could abuse vulnerable children without being caught."
As the judge sentenced Huckle to a minimum of 23 years behind bars, one woman in the public gallery yelled out: "1,000 deaths is too good for you."
ALSO
Journalists mourn NPR photographers killed in Afghanistan
What it's like to live in the world's fastest growing major economy
Lancome draws outrage in Hong Kong after dropping pro-democracy pop singer
---
Must-read stories from the L.A. Times
Get all the day's most vital news with our Today's Headlines newsletter, sent every weekday morning.
You may occasionally receive promotional content from the Los Angeles Times.