What people are saying about 'burkinis' in France
Few issues have so inflamed passions in France this summer as the decision by a handful of mayors to bar "burkini" swimsuits from their cites' beaches.
To officials from across the political spectrum who support the bans, the full-body, head-covering suits are a symbol of Islamist extremism and an affront to French values of equality and secularism.
To many Muslim women, however, the bans are themselves discriminatory and a reactionary response to terrorism that could deepen rifts within French society.
France already prohibits the wearing of face-covering veils anywhere in public and head scarves in state schools, both seen as ways to oppress women and at odds with laws aiming to keep religious attire out of public life.
The bans have alienated many among France's 5 million Muslims and have been used by violent extremists as a justification for attacking the country.
The controversy over the burkini erupted as France was reeling from deadly assaults in the French Riviera city of Nice and on a Roman Catholic church in the north of the country, part of a series of attacks that have made some people wary of public places.
Here are excerpts from the debate that has been playing out in increasingly strident terms in the French media.
Prime Minister Manuel Valls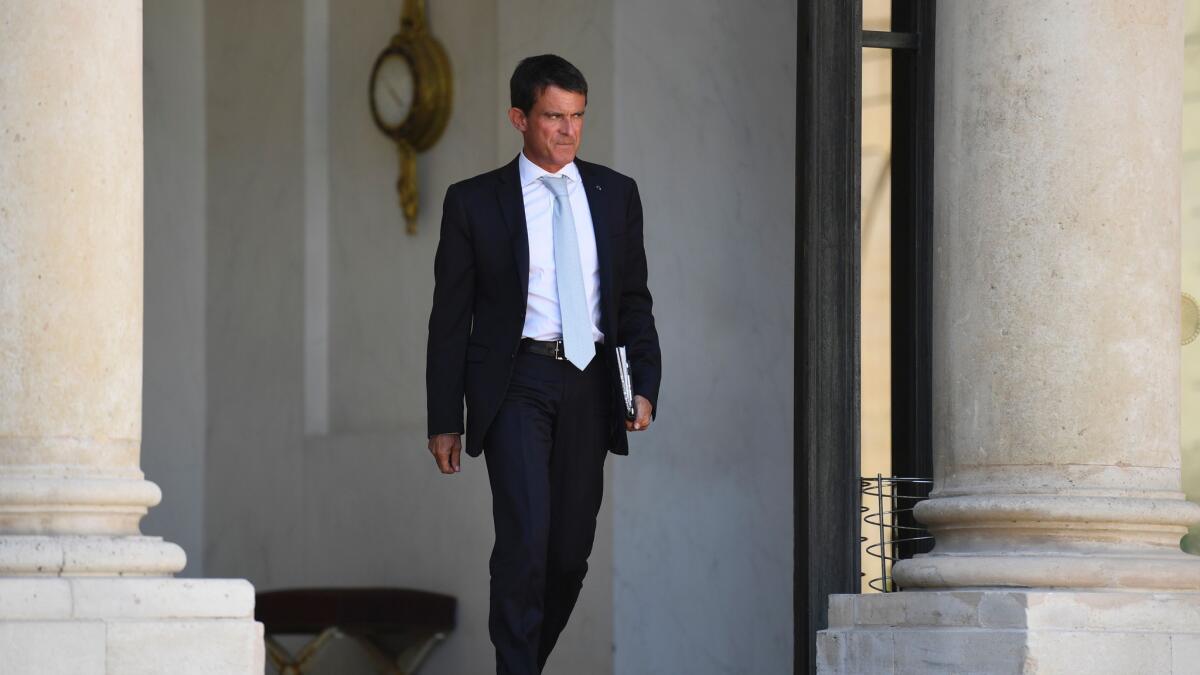 "The beaches, like any public space, must be preserved from religious demands," the Socialist Party prime minister said in an interview published this week in La Provence newspaper.
"There is the idea that, by their nature, women are immodest, impure, that they should therefore be completely covered. It is not compatible with the values of France and the republic. Faced with provocations, the republic must defend itself."
Abdallah Zekri, president of the National Observatory Against Islamaphobia
"Do 10 or 12 people wearing a burkini endanger the republic? I don't believe it at all," Zekri told BFMTV.
"This is not extremism. This is not Salafism. It is a choice made by women," he said. "These women wear it freely, some of them to preserve their modesty, others out of religious conviction."
David Lisnard, mayor of Cannes
"I have neither the time nor the wish to argue," said the conservative mayor, who signed a decree in effect until the end of August denying access to the city's beaches to anyone whose attire does not respect "good morals and secularism" or "rules of hygiene and security."
"I issued this order among many others to ensure the safety of my city in the context of a state of emergency," he told Nice-Matin newspaper. "We are not prohibiting the veil, nor the kippah, nor the cross. I am only prohibiting a uniform that is the symbol of Islamist extremism."
Sarah, a mother of three from France who bought her first 'burkini' while on vacation in Morocco
"My youngest is 2 years old. She refused to go into the water with her father or her brother and called for me incessantly," the woman identified by only one name told the 20 minutes daily.
"One day in the street, I saw a shop that sold burkinis. I thought it would be a good idea, so that I can teach her to swim and have fun with her in the water."
Laurence Rossignol, minister for women's rights
"The burkini is not some new line of swimwear," the Socialist Party minister told Le Parisien newspaper.
"It is the beach version of the burqa, as it has the same logic: … hide women's bodies in order to better control them. Behind this is a profoundly archaic view of a woman's place in society."
Marine Le Pen, leader of the far-right National Front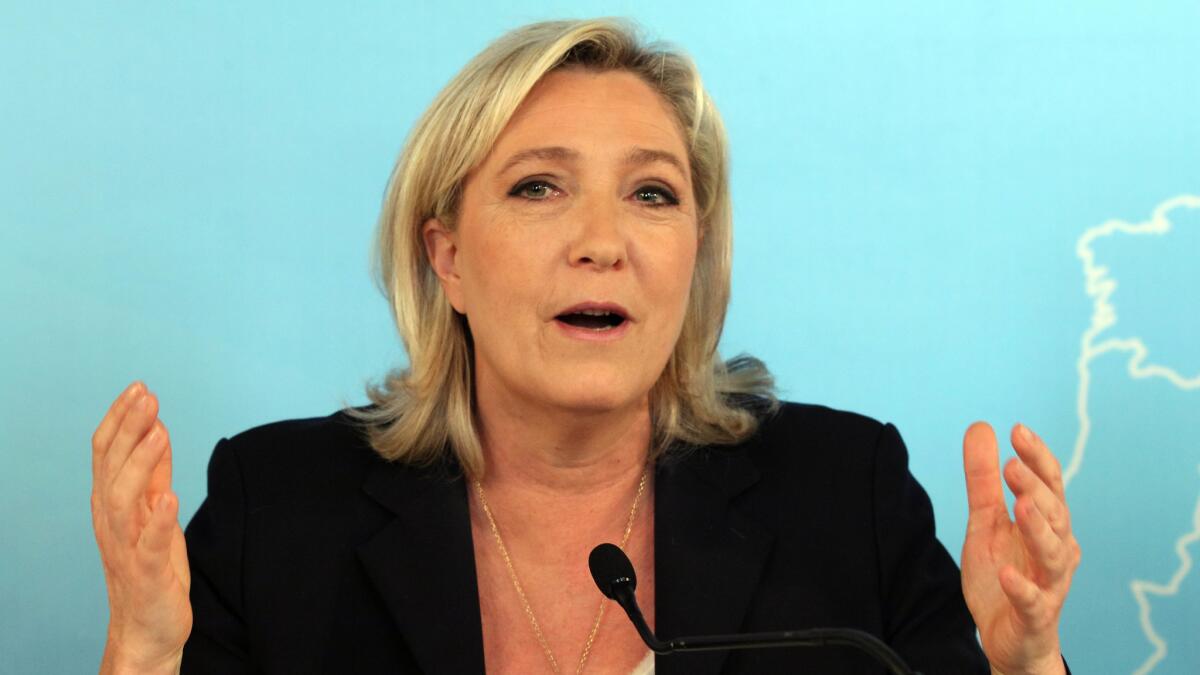 "It is the soul of France that is in question," Le Pen wrote in a blog post.
"France does not confine a woman's body. France does not hide half of its population under the false and odious pretext that the other half would be afraid of temptation."
Feiza Ben Mohamed, spokeswoman for the Southern Federation of Muslims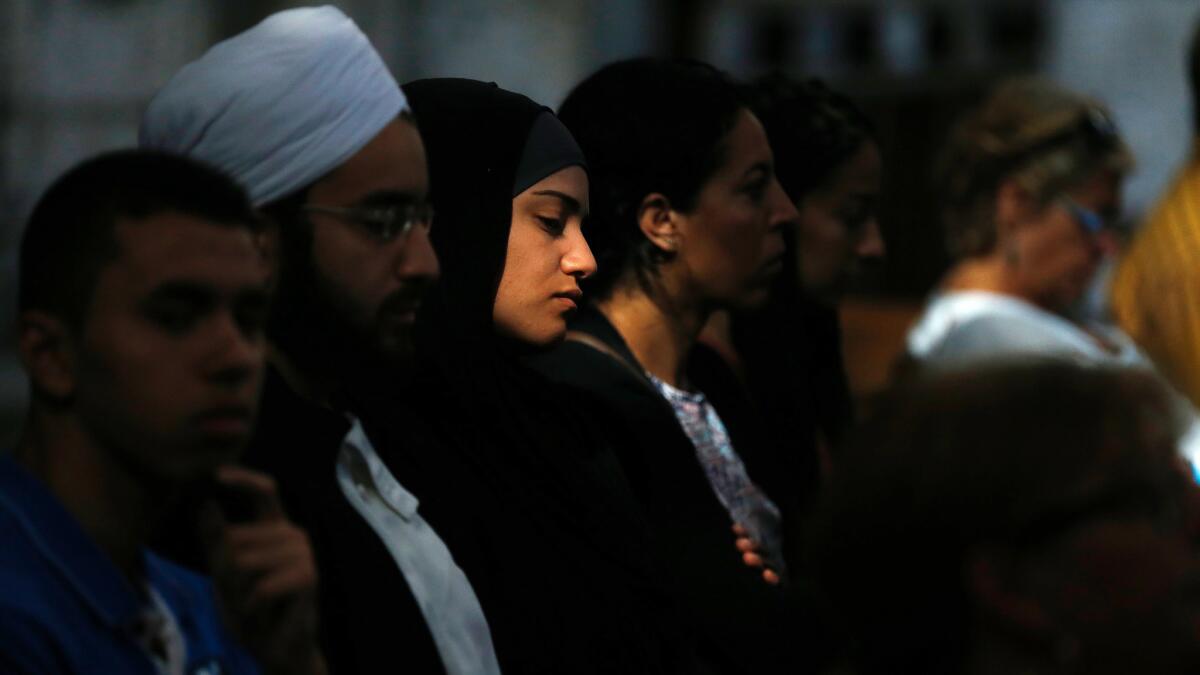 "Yet again it's ordinary Muslims who pay for the actions of terrorists, even though they had nothing to do with it," Ben Mohamed told the Local, an English-language daily in France.
"This is exactly what Daesh want," she said, using an Arabic acronym for the extremist group Islamic State. "They are trying to recruit young people in France, and they will be saying to them, 'Look, France stigmatizes Muslims. Look, France won't let you wear the veil.'"
Twitter: @alexzavis
ALSO
Haunting image of boy in an Aleppo ambulance captures plight of children caught in Syrian war
Video images reveal filthy, crowded conditions in Border Patrol holding cells
Say hello to underwater drones: The Pentagon is looking to extend its robot fighting forces
Sign up for Essential California for the L.A. Times biggest news, features and recommendations in your inbox six days a week.
You may occasionally receive promotional content from the Los Angeles Times.