Five big takeaways from France's presidential election
He'd never before run for elected office; now he'll be France's youngest leader since Napoleon Bonaparte. In Sunday's vote, 39-year-old Emmanuel Macron racked up a nearly 2-1 margin of victory over Marine Le Pen, his right-wing challenger, who had hoped to harness the same brand of nationalistic and populist sentiment that helped power Britain's vote last June to abandon the European Union — and Donald Trump's November presidential victory in the U.S.
Here are five big takeaways from the French vote: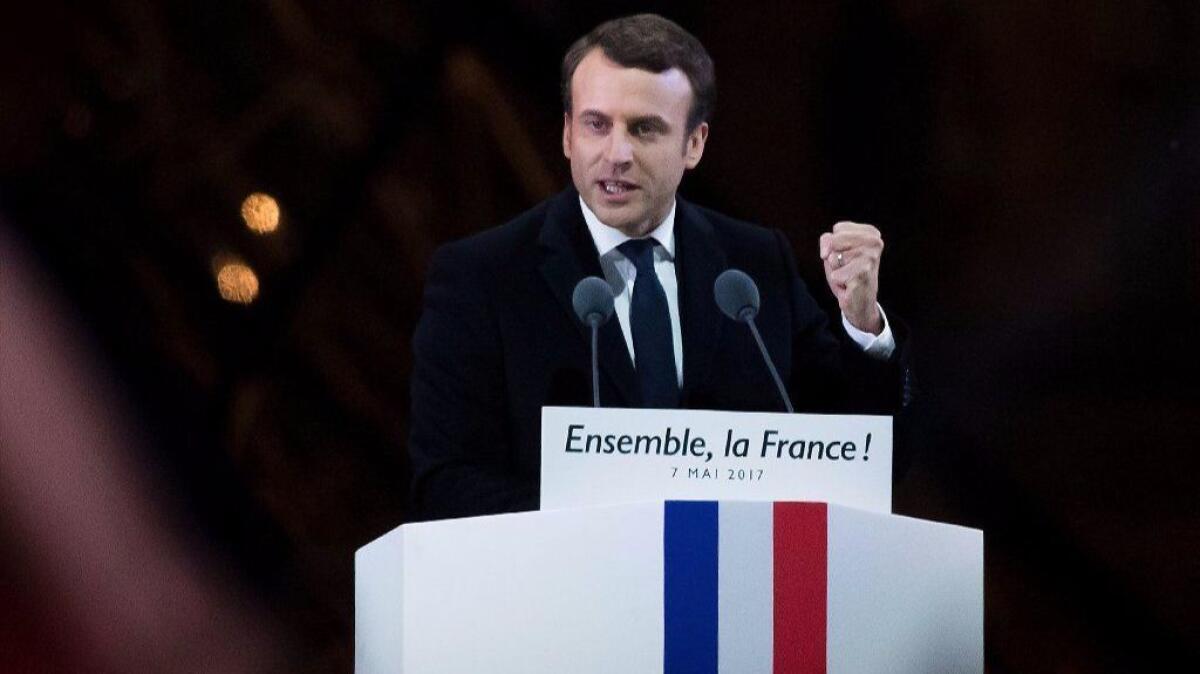 1. He won because...
Macron wasn't a political insider – far from it. That enabled the former investment banker, who has never been elected to public office, to successfully channel some of the anti-establishment sentiment that has been coloring other Western elections.
Also boosting him: Mainstream French voters were repelled by his opponent Marine Le Pen, whose far-right party for some evoked memories of France's own Nazi-shadowed past. And more experienced centrist opponents suffered self-inflicted wounds earlier in candidate-winnowing, including conservative Francois Fillon, who was felled by financial scandal. Macron also broke away from his mentor, the unpopular Socialist President Francois Hollande, at the right time, and created his own political movement rather than seek to inherit the Socialist mantle.
And despite a lackluster campaign style, he was perceived as attractive and energetic. Macron faces big challenges as soon as he's sworn in Sunday: a stagnant economy, strong social divisions over immigration and assimilation, and the dismal likelihood of more terror attacks. But for now, as the day-after headline in France's Liberation daily put it: Bien joué – well played.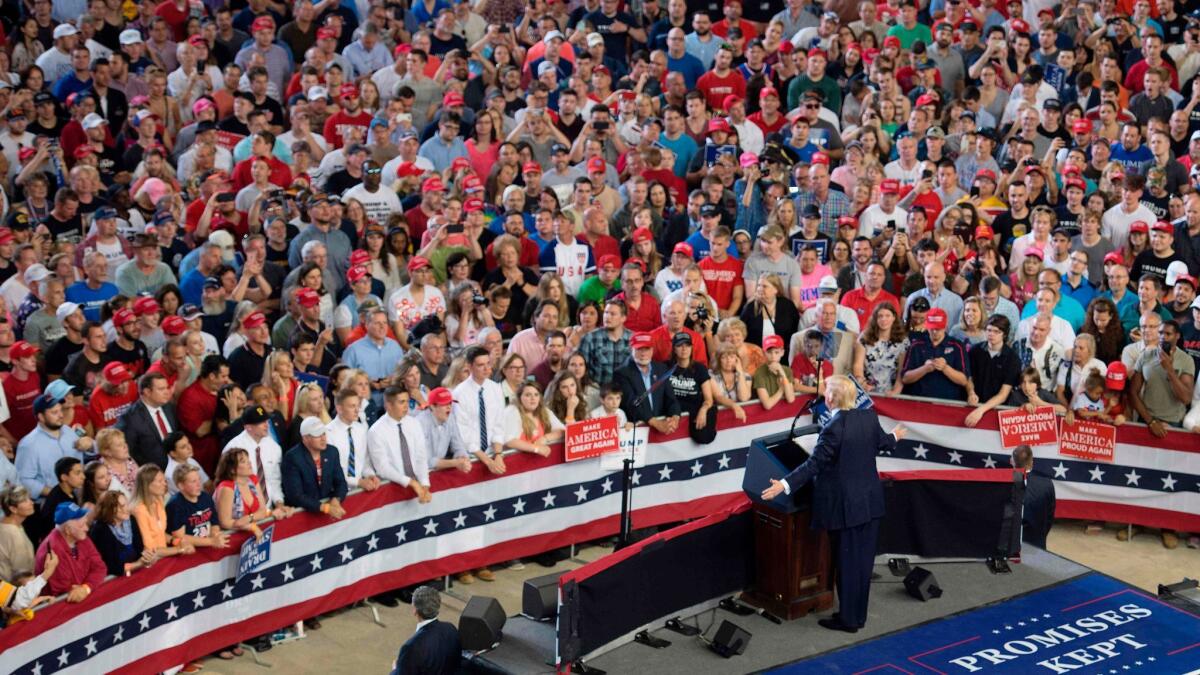 2. A blow to populism
If Macron had lost, France would have been painted as the latest in a series of populist dominoes falling across the West. But even before his win, other right-wing nationalist movements in Europe had faltered, notably in the Netherlands and Austria. There are still powerful forces pulling Europe to the right – immigration, the continuing threat of terrorism, resentments of those who feel left behind by globalism. Nationalistic leaders are ensconced in Hungary and Poland.
The year's next closely watched contest comes in September, when Germany's Chancellor Angela Merkel faces challenges from both the left and right – though her party won a state election on Sunday. (And in another blot on the populist ledger, Trump's praise of Le Pen didn't seem to help; opinion polls point to overwhelming French disdain for his young presidency. But Trump congratulated Macron on Sunday on his win, and the White House said the two talked by phone on Monday, agreeing to meet on the sidelines of a NATO meeting in Brussels later this month.)
3. Hacking and Russia
Moscow had made no secret of favoring Le Pen, and many had feared a heavy Russian hand in this vote. Even as investigators in the U.S. are still trying to figure out the full extent of Russia's role in the 2016 presidential campaign, many had feared the French election would fall victim to Kremlin meddling. A "massive" cyberattack on Macron's camp less than 48 hours before the polling intensified those fears (and suspicions have already fallen on Russian-linked entities.)
But reports said Macron's associates had fought back with electronic trickery of their own, mingling fake email messages along with genuine ones that were stolen. No explosive allegations emerged, newspapers observed a mandatory news blackout that precedes the balloting, and voters seemed to largely ignore the entire episode. After Macron's win, Russian President Vladimir Putin congratulated the new French leader, saying he hoped they could overcome "mutual mistrust."
4. Down but not out
Le Pen defiantly signaled she remains a force to be reckoned with, pledging even as she conceded defeat to lead an impassioned political opposition to Macron. Although she was hurt by a disastrous Wednesday debate in which she did little more than hurl insults at her opponent, Le Pen doubled the 2002 showing of her father, Jean-Marie Le Pen, founder of her now-rebranding National Front.
And if Macron is unable to pull France out of its economic malaise, she'd be well positioned to make a stronger showing in five years' time. At 48, she is young enough to remain a force in French politics for another generation, together with her niece, Marion Marechal Le Pen, who is considered a political up-and-comer. "Make no mistake about it," said Cornell University sociology professor Mabel Berezin. "Marine Le Pen… is not departing the political scene."
5. Europe's take
Relief with congratulations immediately poured in from across the Continent. European unity had been a centerpiece of Macron's campaign, while Le Pen had pledged a referendum to leave the European Union. At a joyous victory rally, Macron chose the European anthem, Beethoven's "Ode to Joy," as well as France's own national anthem.
But the way forward may be bumpy. Macron and Germany's Merkel do not see eye to eye on Eurozone reform, but the two plan early meetings to seek common ground, and she warmly welcomed his win. Le Pen will likely continue to stir up anti-EU sentiment, and will likely use issues like immigration and terror attacks to keep driving home her nationalistic message.
Special correspondent Kim Willsher in Paris contributed to this report.
Sign up for Essential California for the L.A. Times biggest news, features and recommendations in your inbox six days a week.
You may occasionally receive promotional content from the Los Angeles Times.