Obesity rivals smoking and war among self-inflicted health risks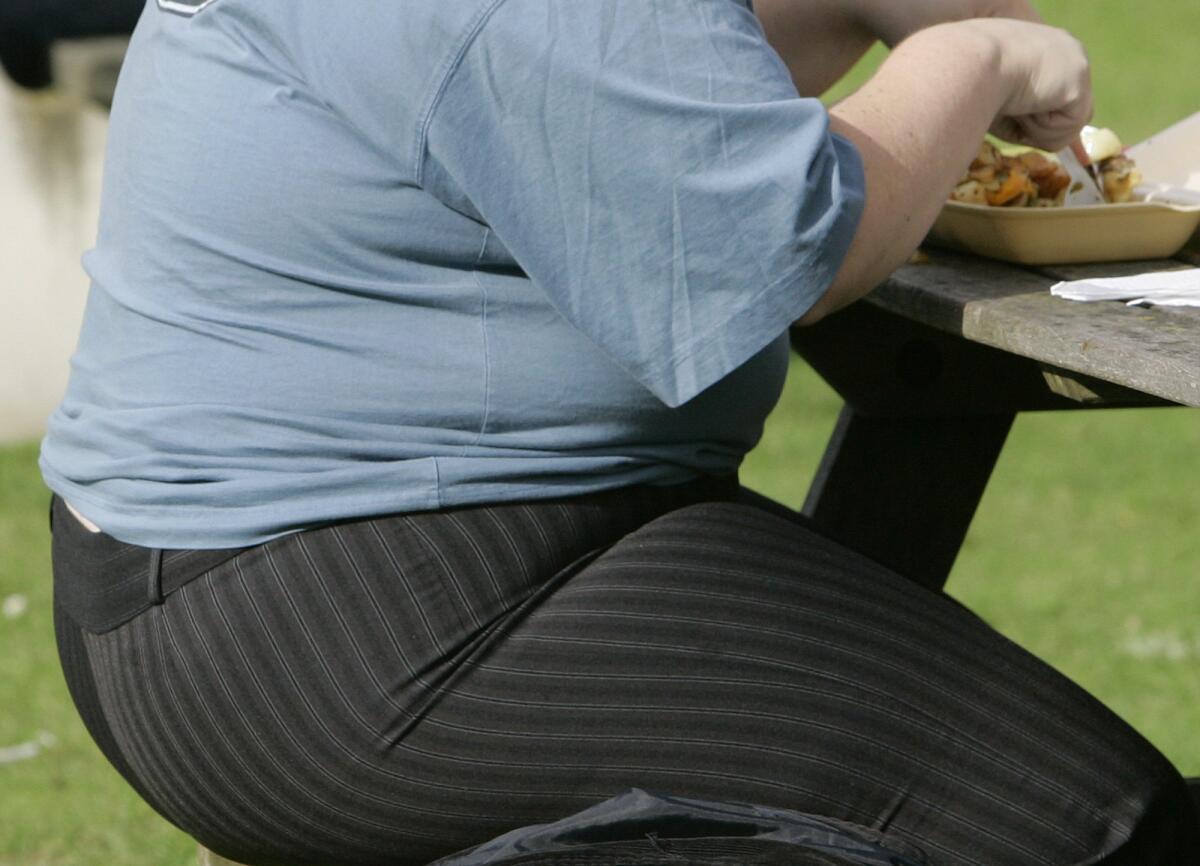 Among the self-inflicted health risks plaguing the world, obesity now rivals smoking and armed conflict as a leading cause of death, a global research group reported Thursday.
The study by the McKinsey Global Institute in London found that more than 2.1 billion people, nearly 30% of the worldwide population, are overweight or obese. That is 2 1/2 times the proportion of adults and children who are undernourished.
If the current ascendant trend continues, the report warns, half the world will be too fat by 2030.
Excess weight adds $2 trillion in costs to public health services and it is responsible for at least 5% of deaths each year, the researchers reported.
"Obesity isn't just a health issue, it's a major economic and business challenge," institute director Richard Dobbs said in an accompanying statement.
Lost productive potential from premature deaths and limited mobility consumes about 2.8% of global gross domestic product, Dobbs said.
Obesity now presents one of the top three social burdens generated by human beings, according to a chart compiled from the study findings. It is only narrowly less costly to humankind than smoking and the combined losses from armed violence, war and terrorism, which each deprive society of $2.1 trillion a year, the report notes.
Tackling the obesity epidemic is difficult, though, the researchers acknowledged.
"Obesity is a complex, systemic issue with no single or simple solution," the report concludes. "The global discord surrounding how to move forward underscores the need for integrated assessments of potential solutions."
It recounted 74 "interventions" examined across the globe -- moves such as educational programs encouraging portion control, weight-loss surgery and supplements and government restrictions on the availability of high-calorie foods and beverages.
But getting the desired results is likely to require coordination and commitment by government, employers, educators, retailers, food processors and restaurants, as well as a combination of "top-down corporate and government interventions and bottom-up community-based ones," the report says.
Follow @cjwilliamslat for the latest international news 24/7
Sign up for Essential California for the L.A. Times biggest news, features and recommendations in your inbox six days a week.
You may occasionally receive promotional content from the Los Angeles Times.