A key component to ending poverty and hunger in developing countries? Livestock
The recent emergence of famine in Nigeria, Somalia, South Sudan and Yemen that has left more than 20 million people on the brink of starvation is a reminder of the difficulty of ending hunger around the world.
The problem is complex, and, unfortunately, policymakers have largely ignored an economic sector that could be a key part of the solution: small-scale livestock farming.
But that may be starting to change. At a high-level United Nations meeting currently underway, several events on poverty and hunger will feature the importance of livestock.
The key message of these sessions is that livestock's potential for bolstering development lies in the sheer number of rural people who already depend on the sector for their livelihoods. These subsistence farmers also supply the bulk of livestock products in low-income countries. In fact, defying general perceptions, poor smallholders vastly outnumber large commercial operations.
At the International Livestock Research Institute, based in Nairobi, Kenya, we know that small-scale livestock farming can be the vehicle that puts families on the pathway out of poverty and out of danger when it comes to economic shocks.
Livestock policies that favor the poor have been shown to be effective in lifting families beyond mere subsistence, generating a ripple effect of benefits for them, their communities and even their countries.
When it comes to simply ensuring people have enough food, small-scale farms in developing countries remain essential, in many cases providing the majority of crops, milk, meat and eggs over larger, more industrialized producers.
In Kenya and India, for example, more than 70% of milk continues to be produced by smallholder farmers.
Moreover, more than 80% of poor Africans, and up to two thirds of poor people in India and Bangladesh, keep livestock. India alone has 70 million small-scale dairy farms, more than North America, South America, Europe and Australia combined.
In many rural settings, livestock farming is the most important part of individual household incomes and livelihoods. Daily surpluses of milk and eggs are sources of regular cash incomes in poor rural environments, and offer key sources of protein and nutrients for families facing malnutrition.
If the world is to support developing countries in feeding themselves, we must start with the farmers. Contributing to the research of the Food and Agriculture Organization's Pro-Poor Livestock Policy Initiative, we found that more than two in five households escaped poverty over 25 years because they were able to diversify through livestock such as poultry and dairy animals.
The addition of a heifer, for example, provided manure for crops, and milk for home consumption or sale to support income from cash crops. Buying chickens could mean a reliable source of extra money from eggs — crucial insurance if crops fail through drought or floods.
And as we have seen during the recent drought in the Horn of Africa, the loss of livestock in a hunger crisis foreshadows the loss of life.
Livestock provides an economic safety net for those often worst hit by shocks such as climate change or conflict, meaning the "non-market" benefits of keeping livestock can amount to an additional 20% on top of cash profits.
A secondary benefit of investing in smallholder livestock producers is that once family farms become even partly established, they provide employment opportunities for other rural people.
Our study in Kenya found that half of the country's small family dairy farms, most with fewer than three head of cattle, hired at least one full-time laborer. This often offered a source of income to the landless and others in vulnerable situations, thus allowing them the chance to feed their families.
Beyond the on-farm jobs, there are numerous other economic and employment activities, for women as well as men, along the livestock product supply chain. These include the most basic collection of livestock or livestock products as well as quite sophisticated processing of specialty produce, such as yogurt and candy.
The retail prices of such goods on the informal market are nearly always lower for consumers than in the formal market, which means families' incomes can go further.
For both livestock-keeping families and the employees along the supply chain, livestock represents a source of sustenance — literally and economically.
Another benefit is the contribution that this small-scale livestock production can make to countries' economies.
Global demand for livestock products is set to increase by 70% in the next 30 years, and nearly all that growth is occurring in developing countries where livestock enterprises already contribute up to 40% of total agricultural gross domestic product.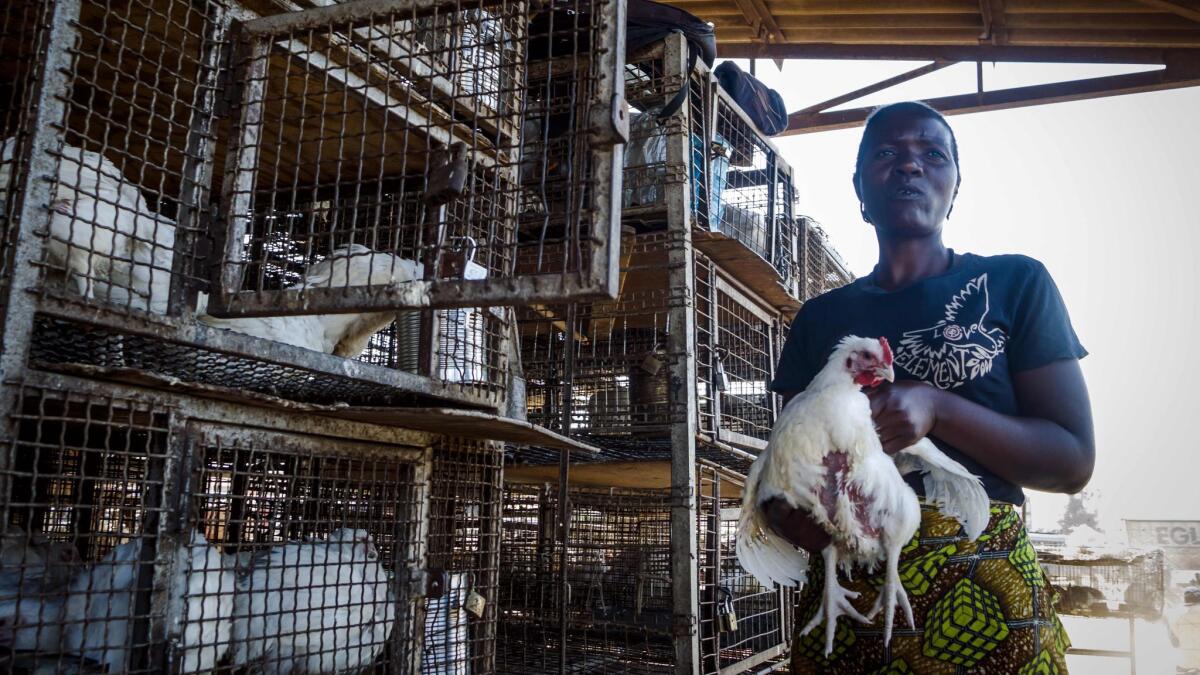 Enabling and enhancing the productivity of the livestock sector can mean increasing surplus products, which in turn means countries can capitalize and open up new export markets. This transformation may eventually create new jobs and income opportunities that lead families away from livestock.
Finally, there are also opportunities for livestock to address environmental concerns. While people in the industrialized nations may justifiably be reducing or eliminating their consumption of livestock products to help cut the emission of methane — a potent greenhouse gas — research indicates that continued investment in improving livestock efficiency could actually reduce methane emissions by 8% by 2050.
For all these reasons, livestock production in low-income countries generates economic benefits that are up to 40% higher than the benefits of crop production.
Greater income can lead to improved diets, healthier people and more productive farmers.
So when we look at the progress we have made in ending hunger and poverty, it may seem that the road is never-ending. But when we discuss how to reduce the distance, at least one solution is obvious: Livestock is a proven means out of poverty and hunger in low-income countries.
Steve Staal is an agricultural economist and leader of the Policies, Institutions and Livelihoods Program at the International Livestock Research Institute, an agricultural research institute based in Nairobi, Kenya, that works to improve food security and reduce poverty in developing countries.
Sign up for Essential California for news, features and recommendations from the L.A. Times and beyond in your inbox six days a week.
You may occasionally receive promotional content from the Los Angeles Times.