U.N. will continue monitoring human rights in Iran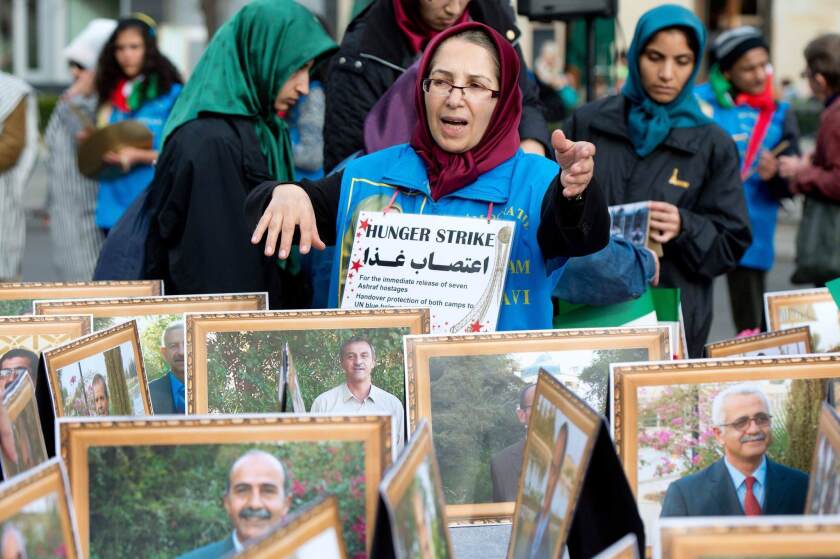 The United Nations Human Rights Council voted Wednesday to renew its agreement with a special rapporteur to continue monitoring and reporting on the human rights situation in Iran.
The resolution was adopted with 20 countries voting to extend the mandate of Ahmed Shaheed, while 15 nations opposed the mandate, and 11 abstained.
Among the countries that voted against extending the mandate were Russia, China, Cuba and South Africa.
In a statement, UN Watch, a Geneva-based human rights group, called the adoption of the resolution "a concrete sign that the international community recognizes that human rights violations are ongoing in the country and stands in solidarity with the numerous victims in Iran."
The transgressions Iran is accused of include restrictions on freedom of expression and assembly, the arbitrary detention of journalists and political and civic figures, discrimination against ethnic and religious minorities, and violence against women and the suppression of their rights, advocates said. Last year, executions increased to the highest number in more than two decades, according to Shaheed's most recent report.
"Change won't happen overnight, as the Iranian state is based on principles that discriminate against women, ethnic and religious minorities, gays and numerous others," UN Watch said. "Yet this important step keeps the item prominently on the international agenda and gives hope to oppressed citizens in Iran."
Iran has been critical of the rapporteur's reports, calling them "biased and politically motivated" and suggesting that they were intended to support continued international sanctions against the Islamic Republic.
Javad Larijani, secretary of Iran's own Human Rights Council, was specifically critical of complaints about Iran's administration of the death penalty, and he defended the use of capital punishment for terrorism and drug-related offenses.
"Iran has a clear stance on terrorism and will not tolerate any act of terror," Larijani said in a statement earlier this month quoted by the semi-official FARS news agency.
With respect to drug crimes, he said, "The views of our country are very clear, and the world should reward us for fighting against these convicts, because we are largely paying this price on the behalf of the West."
Shaheed was appointed special rapporteur for human rights in Iran in 2011. Tehran has never allowed him to visit the country.
For more news on global sustainability, go to our Global Development Watch page: latimes.com/global-development
MORE FROM WORLD
Chinese authorities recover $48 million worth of smuggled python skin
A year later, Afghans reflect on a mob lynching of a woman falsely accused of burning Koran
Zuckerberg braves Beijing smog for a jog as his China charm offensive continues
---
Must-read stories from the L.A. Times
Get all the day's most vital news with our Today's Headlines newsletter, sent every weekday morning.
You may occasionally receive promotional content from the Los Angeles Times.