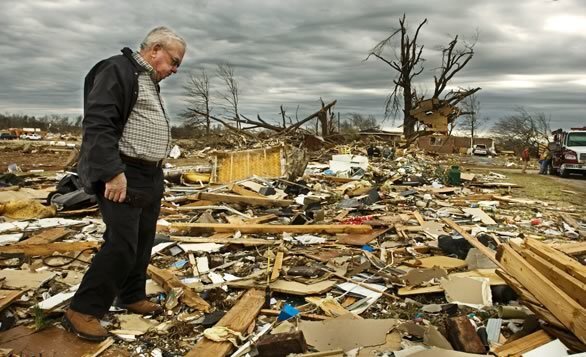 10 Images
Global pictures from Feb. 3-9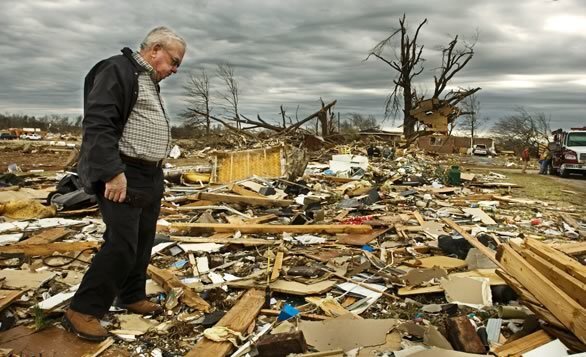 James Devaney sifts through the wreckage of his daughter's home in Lawrence County, Ala. His daughter, Becky Coleman, was killed along with her son Gerreck and husband Greg, when a tornado hit at 3:06 a.m.
(Gary Cosby Jr. / The Decatur Daily)
A baby is thrown from a burning building to the fire brigade waiting below in the western German town of Ludwigshafen. The apartment blaze killed nine people, including five children, and injured 28. The child survived.
(Rene Werse / AFP / Getty Images)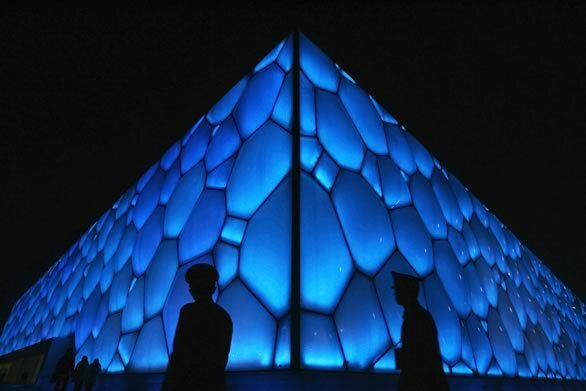 Paramilitary police officers walk past the translucent wall of the National Aquatics Center, known as the "water cube," during the Good Luck Beijing 2008 China Swimming Open in Beijing. The center will host the swimming and diving competitions at the 2008 Olympic Games that open Aug 8.
(Greg Baker / Associated Press)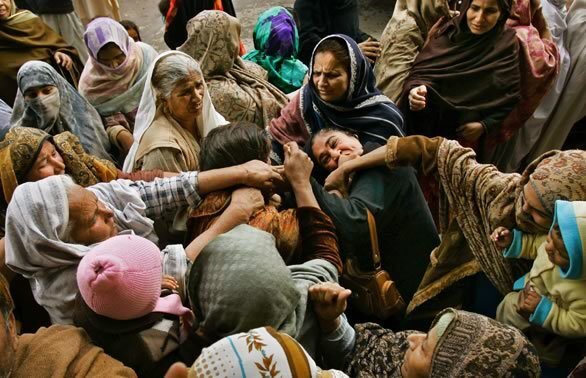 Pakistani women scuffle as they stand in line outside a subsidized-food store on the outskirts of Islamabad, Pakistan. During the run-up to the parliamentary elections on Feb. 18, basic food and fuel prices have soared in Pakistan over the last month, causing many to depend on government subsidies to simply get by.
(Wally Santana / Associated Press)
The shadows of supporters are visible through a flag as they watch Republican presidential candidate and Sen. John McCain speak during a campaign appearance in San Diego.
(Mario Tama / Getty Images)
A plane drops water Wednesday on the Turkish ship Undadriyatik off the coast of Rovinj, Croatia, in the Adriatic Sea. Nine passengers and 22 crew members on the burning vessel were rescued by a Greek ship, according to local media.
(Associated Press)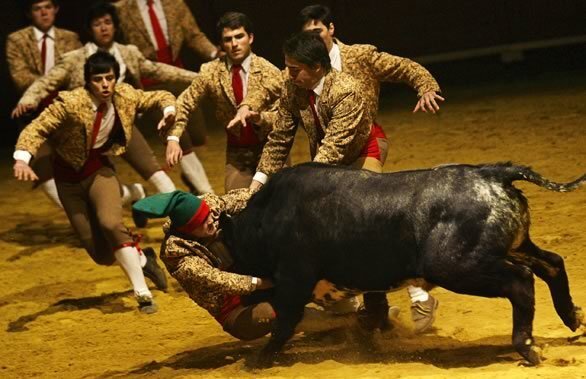 A bull charges a "forcado" during a presentation Tuesday at the World Bull Fair in Seville, Spain. A forcado is a member of an eight-man team that challenges the bull with bare hands. The objective is to hold the bull by its head until it is subdued.
(Miguel Angel Morenatti / Associated Press)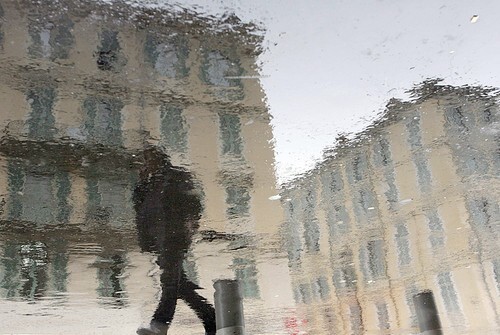 A pedestrian's reflection is shown in a puddle during heavy showers that hit the southern city of Nice, France.
(Valery Hache / AFP / Getty Images)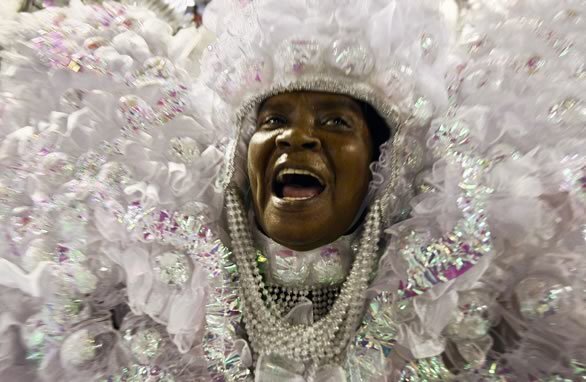 A reveler of Beija Flor samba school performs at the Sambodrome during the second night of carnival celebrations in Rio de Janeiro. Beija Flor' s theme this year is an exaltation of the legends of the northern Brazilian state of Amapa.
(Vanderlai Almeida / AFP / Getty Images)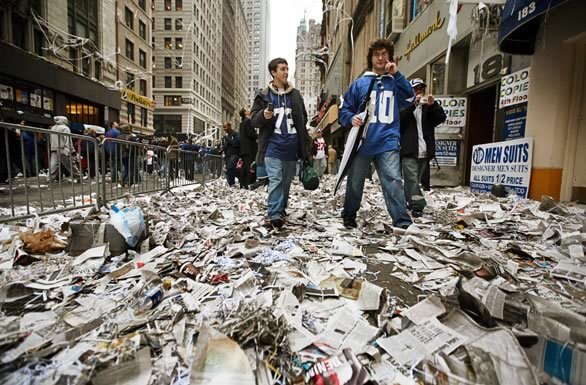 Joyous football fans walk along confetti-strewn Broadway following the New York Giants' Super Bowl victory parade.
(Gary He / Associated Press)