American believed dead after encounter with remote tribe on Indian island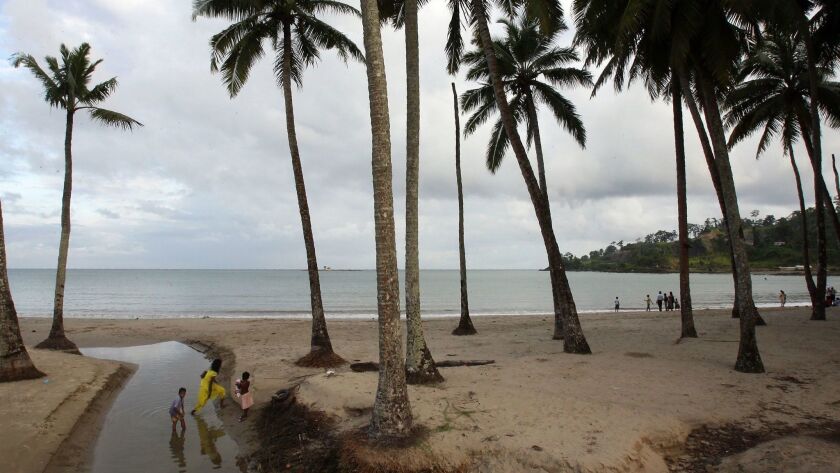 Washington Post
Reporting from New Delhi —
An American is believed to have been killed by members of one of India's most isolated hunter-and-gatherer tribes, according to a police official and several media reports on Wednesday.
The American persuaded fishermen to take him to North Sentinel Island, a senior police official in India's Andaman and Nicobar Islands said, speaking on condition of anonymity because he was not authorized to speak to the media.
The island is home to the tiny Sentinelese tribe, whose members reject contact with the wider world and react with hostility and violence to attempts to interact with them. The island is off limits to visitors under Indian law.
The police official said the American used a kayak or canoe to approach the island several times on Nov. 15 and was met by tribal people brandishing bows and arrows and spears.
He again returned to the island on Nov. 16 but did not come back, the police official said, and the fishermen reported that they saw a body being buried from a distance.
The American was identified as 27-year-old John Allen Chau, according to Reuters, which reported that police had arrested the fishermen involved and launched a murder investigation.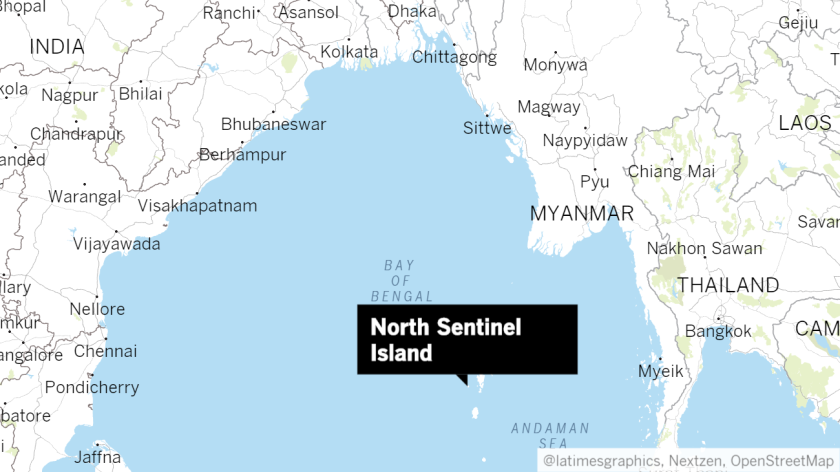 "We are aware of reports concerning a U.S. citizen in the Andaman and Nicobar Islands," the U.S. Consulate in the southern Indian city of Chennai said in a statement. "When a U.S. citizen is missing, we work closely with local authorities as they carry out their search efforts. Due to privacy considerations, we have no further comment."
No one knows exactly how many Sentinelese live on North Sentinel Island. Attempts by Indian census officials to count them from a distance have put their number at fewer than 100.
The Indian government adopted a policy of "isolation with minimal intervention" toward the Sentinelese and several other tribes in the Andaman and Nicobar Islands, which are located in the Bay of Bengal off the eastern coast of India.
In 2006, the Sentinelese allegedly killed two fishermen whose boat drifted onto the island after they fell asleep. The tribal people reportedly fired arrows at helicopters sent to retrieve the bodies.
---
The Latinx experience chronicled
Get the Latinx Files newsletter for stories that capture the multitudes within our communities.
You may occasionally receive promotional content from the Los Angeles Times.