Brazilian lawmakers seek to deregulate pesticide use and ban sale of organic produce in major supermarkets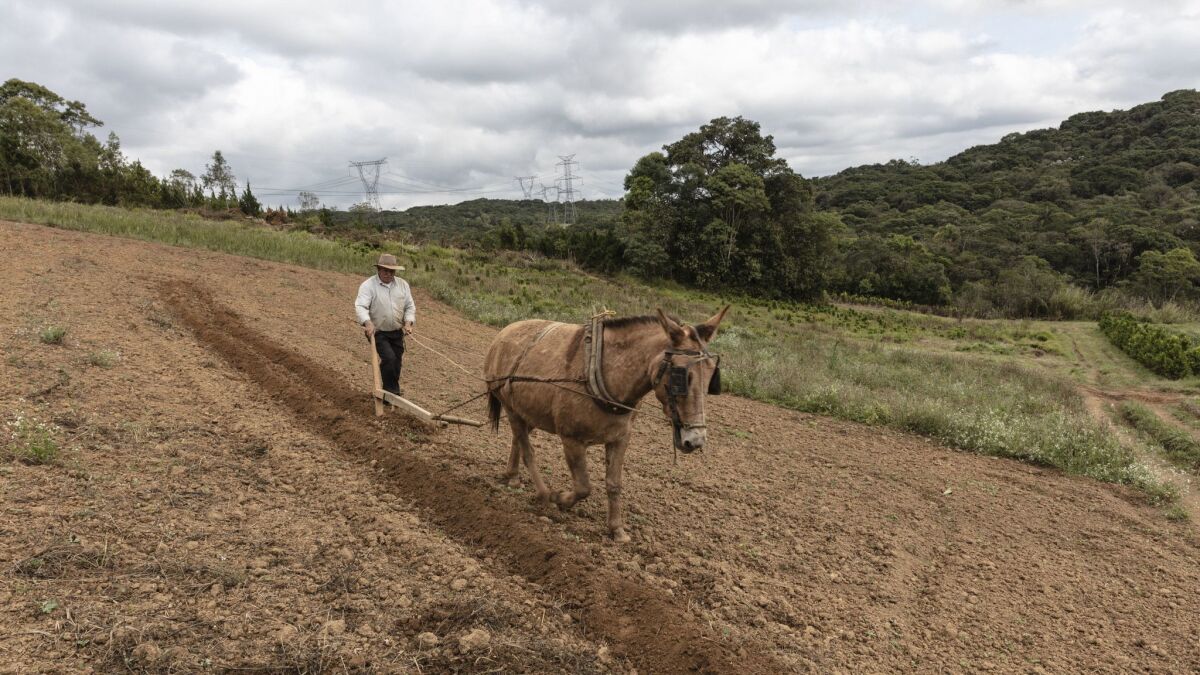 Every morning at 6:30, Joaquim dos Santos walks across his farm in Parelheiros, a rural neighborhood that feels out of place deep in the southern part of this crowded metropolis.
His best sellers are root vegetables. Ginger, yams, purple sweet potatoes, carrots and a yellow root known as mandioquinha dot his 57 acres.
Dos Santos, 69, is teaching his grandson how to work the land — just like his father taught him.
But unlike his father, Dos Santos no longer uses pesticides.
"Growing organics is the future," Dos Santos said. "It has so much potential."
But many Brazilian lawmakers disagree and have resuscitated pro-pesticide legislation that had languished well over a decade.
The main proposal was dubbed the "poison package" by environmentalists when it was introduced in 2002. It would severely reduce the role of health and environment authorities in authorizing new pesticides, leaving the job to the Agriculture Ministry. The bill sat dormant for 16 years until a special commission of Congress in June. It is now being debated in the lower house of Congress.
A second bill would ban the sale of organic foods to supermarkets and other major retail outlets. It was approved in early July by an agriculture commission in the lower house but must get through another congressional commission before a full vote.
The revival of the old legislation comes as a result of the increasing power of the ruralistas — a faction of legislators who now hold a majority in Congress and are allied with Brazil's pro-business president, Michel Temer, and Big Agriculture, which is driving the country's economy.
"In the midst of the recession and a political crisis that weakened the left, the ruralists became even more important," said Mauricio Santoro, a political science professor at Rio de Janeiro State University. "If it were not for the impact of agribusiness on the economy, Brazil would still be in recession."
Proponents of pesticide deregulation say that the current process for getting approval for pesticides is too cumbersome and that streamlining it would increase crop production.
"The use of pesticides is paramount to guarantee large-scale production, which feeds Brazil and the world," said César Halum, a congressman. "Without these substances we would have plantations losses and food shortages."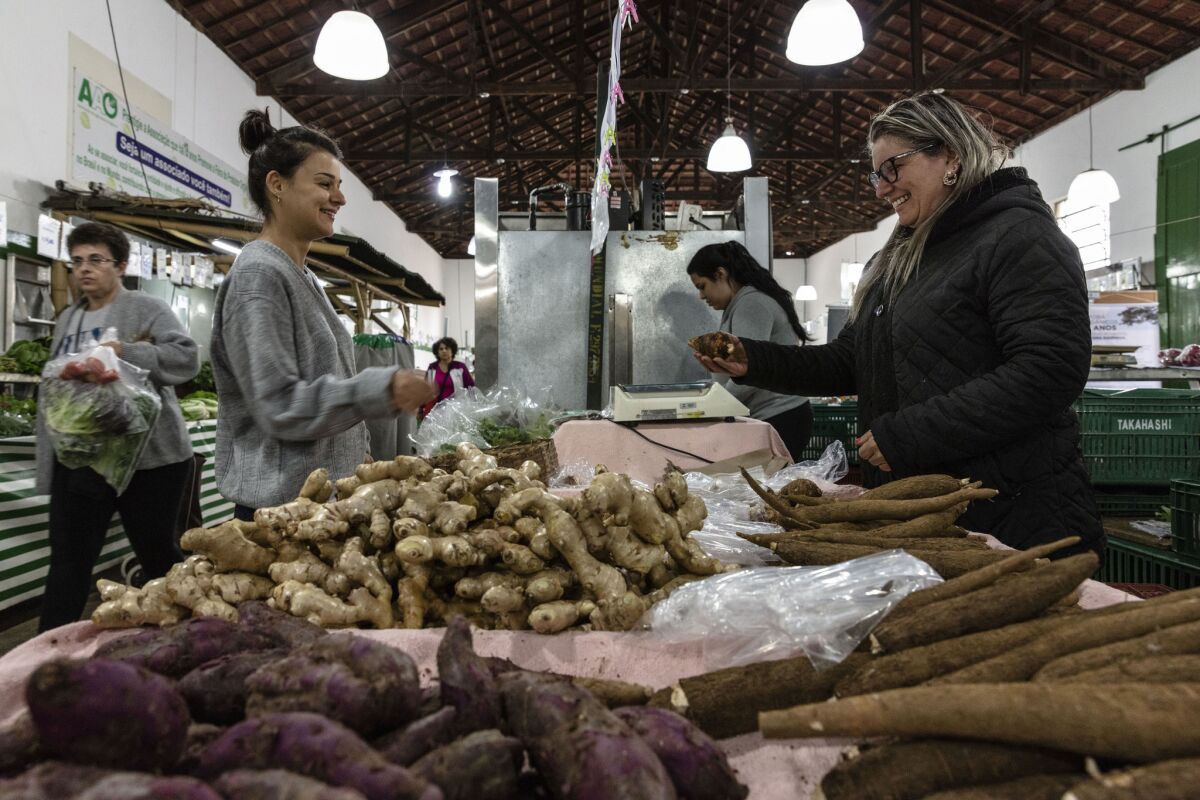 But environmentalists and other opponents of the proposed changes say that deregulation would increase a range of health problems linked to pesticide exposure — including cancer and infertility — and contaminate soil and water.
"More poison on our plates, less health for the population, food insecurity and destruction of the environment is exactly what the 'poison package' represents," said Marina Lacôrte, who heads Greenpeace Brazil's agriculture and food campaign. "What has been called modernization and de-bureaucratization is, in fact, a true dismantling of the current law of pesticides."
Brazil's health and environmental agencies as well as the country's national cancer institute have also attacked the legislation.
"[The bill] does not contribute to the improved availability of safer foods or new technologies for farmers, or even to the strengthening of the pesticide regulatory system, thus failing to address who should be the focus of this legislation: the Brazilian population," the health regulatory agency known as ANVISA said in a statement. "The use of pesticides affects not only agriculture, but also poses clear risks to human health and the environment."
Proponents of the legislation say that it would actually improve health by allowing newer, safer pesticides to be approved more quickly, allowing Brazilian farmers to discontinue the use of older chemicals that are more toxic to people and less effective at controlling pests.
"That way, we'll have even safer food," Halum said.
The proposed ban on selling organic produce in major supermarkets is ostensibly aimed at fighting fraud — the labeling of items as organic when they're not. But opponents of the bill say it's meant to keep the market for organic produce small and reduce the competition for traditional produce grown with the help of pesticides.
Dos Santos doesn't sell to big-box stores, so does not expect to be hurt by the legislation if it passes. In fact, passage could help his business expand as more people begin to worry about pesticides.
"What [legislators are] doing is ignorant," he said. "My business will do just fine because more people will come to me for their produce when they realize what's in what they usually buy. I'm going to keep planting this way because it's what a lot of people want, and I want to be the one to provide it."
Zundi Murakami, an 80-year-old organic banana farmer, says he doesn't expect big agribusiness will ever stop using pesticides: "They would lose too much money without them."
He started farming organically in 2008, after two of his nieces died of cancer in their early 50s.
Now, he harvests over 4,400 pounds of bananas every week.
"Conventional bananas take about 70 days to be ready for harvest and organic bananas take 120," he said. "You can't be in a hurry."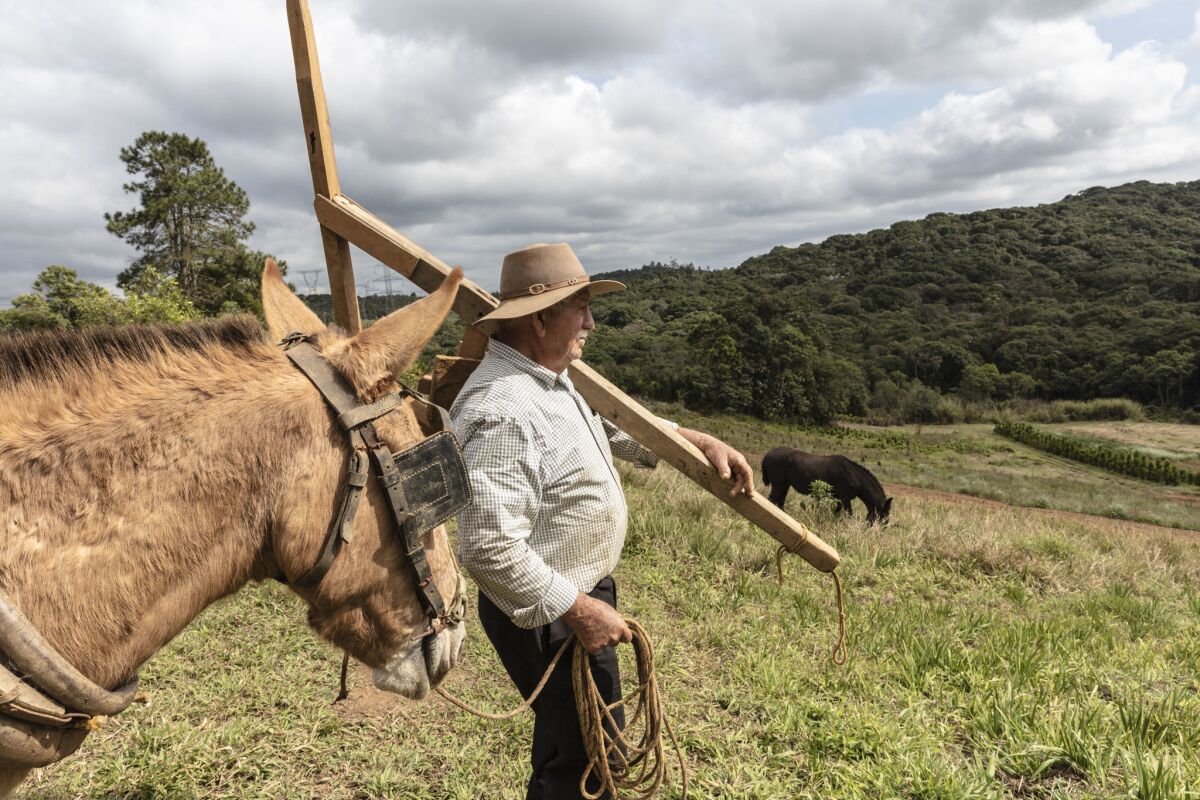 Langlois is a special correspondent.
Must-read stories from the L.A. Times
Get the day's top news with our Today's Headlines newsletter, sent every weekday morning.
You may occasionally receive promotional content from the Los Angeles Times.