Chile's path from dictatorship to democracy was uneasy and marked by bloodshed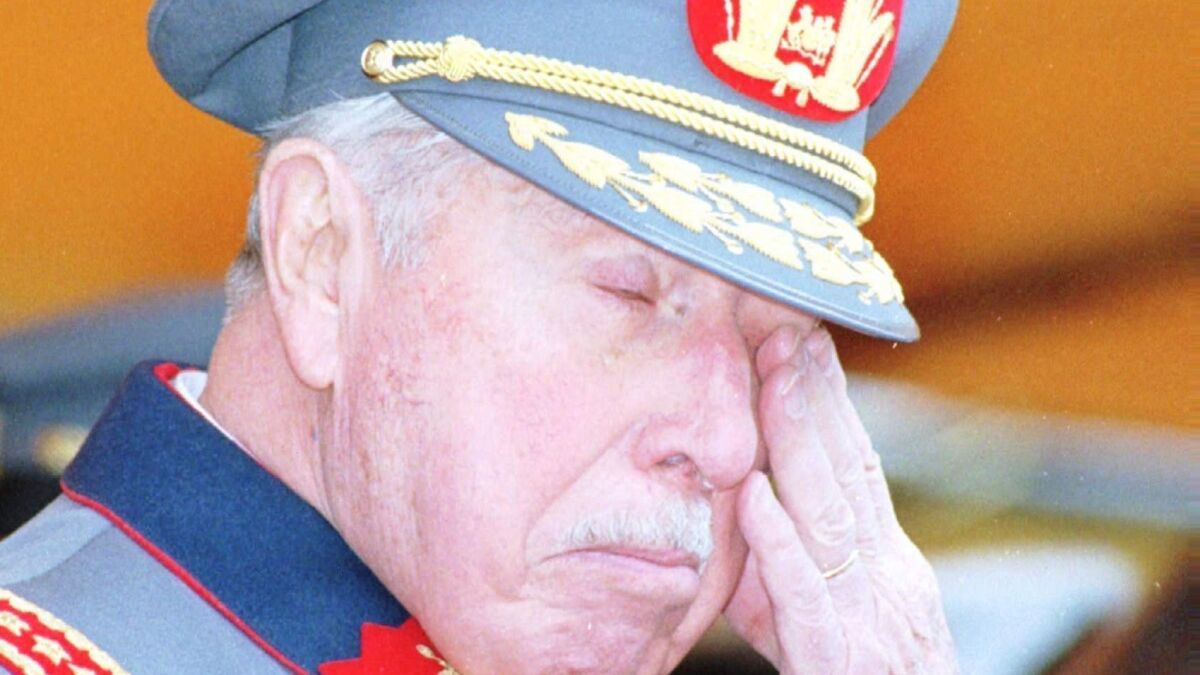 Reporting from Santiago, Chile —
The two Chilean ex-fugitives linked to an alleged Mexican kidnap ring count among the scattered remnants of the Manuel Rodriguez Patriotic Front, an armed faction that split from the Chilean Communist Party in the 1980s, during the dictatorship of Gen. Augusto Pinochet.
The signature of El Frente, as it was known, was the daring strike, such as a 1986 ambush on a Pinochet convoy that left five of his bodyguards dead. The strongman walked away with only minor injuries.
The arrests of Raul Julio Escobar Poblete, aka "Comandante Emilio," and Ricardo "El Negro" Palma Salamanca, have revived memories in Chile of the tumultuous 1990s, when Chile returned to democracy following Pinochet's departure from the presidency.
Both revolutionaries were deeply committed leftists still in their 20s as the profoundly divided country was struggling toward reconciliation. Some militants argued that collaborators implicated Pinochet's crimes should be held to account, even after Pinochet stepped down from office in 1990 following a historic 1988 plebiscite rejecting his rule. Pinochet, who assumed power in a 1973 coup against President Salvador Allende, remained military commander-in-chief until 1998 and died in 2006.
Chilean prosecutors say Escobar and Palma carried out the assassination of Sen. Jaime Guzman, founder of the right-wing Independent Democratic Union party. A high-profile Pinochet champion, Guzman was gunned down on April 1, 1991, while in a car leaving Santiago's Catholic University of Chile, where he was a law professor.
The senator's murder is still viewed as the gravest crime during Chile's delicate period of political transformation.
"The action against Guzman ended up killing the Front," said Enrique Villanueva, a former frentista who is on probation after being convicted for participating in Guzman's assassination, though he denies any role. "How to explain to people … the decision to liquidate a man, even one hated by [many] Chileans, when there is a democracy?"
Escobar and Palma had been on the run for more than two decades before being captured. Palma was arrested in Paris last month, while Escobar was captured in Mexico last May. Chile is seeking their extradition in connection with the assassination of Guzman and other crimes.
Staff Writer McDonnell reported from Mexico City and special correspondent Poblete from Santiago, Chile.
Twitter: @PmcdonnellLAT
---
Must-read stories from the L.A. Times
Get the day's top news with our Today's Headlines newsletter, sent every weekday morning.
You may occasionally receive promotional content from the Los Angeles Times.