Second Canadian detained in China as diplomatic dispute escalates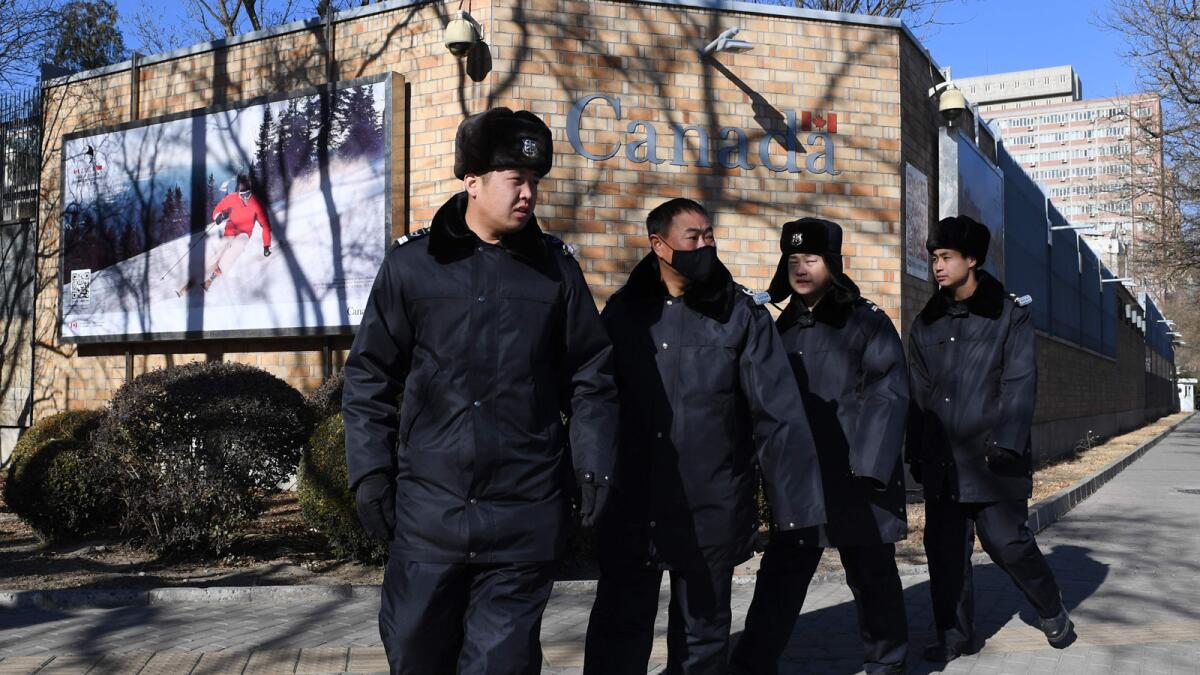 Reporting from Beijing —
A second Canadian man has been detained by Chinese officials, raising the stakes in a growing international dispute over a Chinese high-tech executive who was arrested in Canada and held for extradition to the United States.
Michael Spavor was taken into custody Monday after being questioned in the country's northeast, near the border with North Korea, foreign ministry spokesman Lu Kang confirmed. Former Canadian diplomat Michael Kovrig was taken into custody in Beijing the same day.
The arrests have raised tensions amid a bruising trade war between the U.S. and China that has seen tit-for-tat tariffs slapped on billions of dollars in goods. The two sides have until a March 1 deadline to reach a deal to resolve the trade war, or steep new tariff hikes will take effect, harming both economies and putting a brake on global growth.
Canada's arrest of Meng Wanzhou, the daughter of one of China's most prominent tech billionaires, Ren Zhengfei, infuriated Chinese officials. But Beijing's tone has been noticeably more confrontational with Canada than with the U.S., which requested her arrest so that she could be extradited to face fraud charges related to U.S. sanctions on Iran. She was freed on bail Tuesday but ordered to surrender her passport and remain in Vancouver, where she has two homes.
Lu was vague when asked whether the apprehension of the men was retaliation for Meng's arrest.
"As for Canada's wrongful detention of Ms. Meng Wanzhou, we have made clear our position. As for these two Canadian citizens who have been taken [under] compulsory measures by China's state security authorities, I can assure you that the Chinese side will act in accordance with laws and regulations," he said.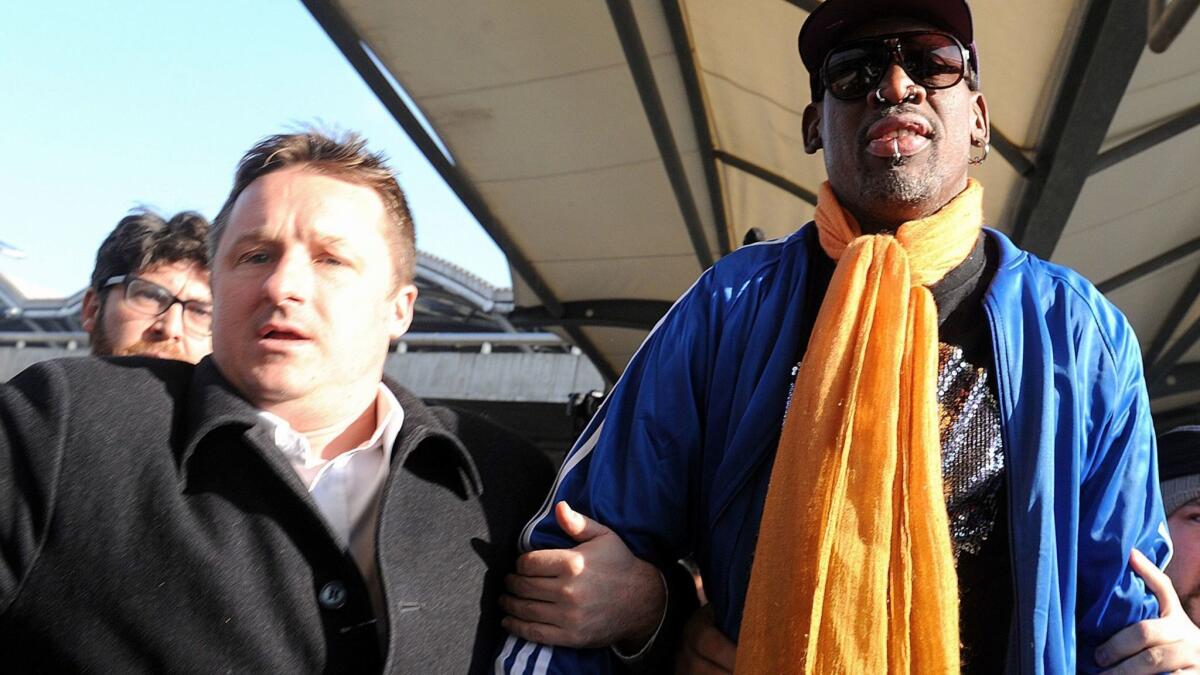 Spavor was being investigated by the National Security Bureau of Dandong on suspicion he carried out activities endangering China's security, Lu said. He said Canada was informed but did not say whether the men have been charged or where they are being held.
Spavor, who runs a cultural exchange program with North Korea, has not been heard from since he contacted Canadian authorities to inform them he was being questioned.
"We have been unable to make contact [with Spavor] since he let us know he was being questioned by Chinese authorities," said Canadian global affairs spokesman Guillaume Berube. "We are working very hard to ascertain his whereabouts, and we continue to raise this with the Chinese government."
Confirmation that two Canadians are now in custody has added to suspicions that the men were targeted in retaliation for Ottawa's role in Meng's arrest. Chinese officials see the arrest as a part of the Trump administration's efforts to block Huawei's advance and to contain China's rise as a major technological rival to the U.S.
Canadian officials maintain that Meng's detention was simply a matter of legal process under the nation's extradition treaty obligations. But President Trump undercut Canada's position Tuesday when he suggested Meng's case could be used as a bargaining chip in the trade negotiations.
Canadian Prime Minister Justin Trudeau responded sharply to Trump's statements, saying, "Regardless of what goes on in other countries, Canada is, and will always remain, a country of the rule of law."
Canada's foreign minister, Chrystia Freeland, said Wednesday that any country seeking an extradition order should ensure the process is not politicized.
"Our extradition partners should not seek to politicize the extradition process or use it for ends other than the pursuit of justice and following the rule of law," Freeland said. She added that Trump's comments could be taken into consideration by a Canadian judge in deciding whether to order Meng's extradition to New York.
Both Spavor and Kovrig, an analyst for the independent think tank International Crisis Group, are accused of endangering Chinese state security, a serious charge in China.
Spavor runs a cultural exchange program based in northeast China called Paektu Cultural Exchange that arranges sports and cultural tours to North Korea. He brought former NBA star Dennis Rodman to North Korea five years ago on his second trip and was present during Rodman's 2013 visit to Kim Jong-un's seaside retreat. Spavor is fluent in the Korean dialect spoken in North Korea.
Spavor posted on social media Monday that he would be arriving in Seoul for a few days but failed to arrive.
The editor of the state-owned Global Times newspaper Hu Xijin posted a video on the newspaper's website Wednesday warning that China would "definitely take retaliatory measures against Canada" if it did not release Meng.
He said if Canada extradited Meng, "China's revenge will be far worse than detaining a Canadian."
Hu said Canada should not be drawn into tensions between China and the U.S. "but should try to remain neutral." He said on Twitter that China saw Canada's arrest of Meng as "chilling." On Tuesday he said Meng's arrest would make Canadian and American businesspeople nervous about traveling to China and Chinese businesspeople nervous about traveling to the U.S. and Canada.
Twitter: @RobynDixon_LAT
Sign up for Essential California for the L.A. Times biggest news, features and recommendations in your inbox six days a week.
You may occasionally receive promotional content from the Los Angeles Times.