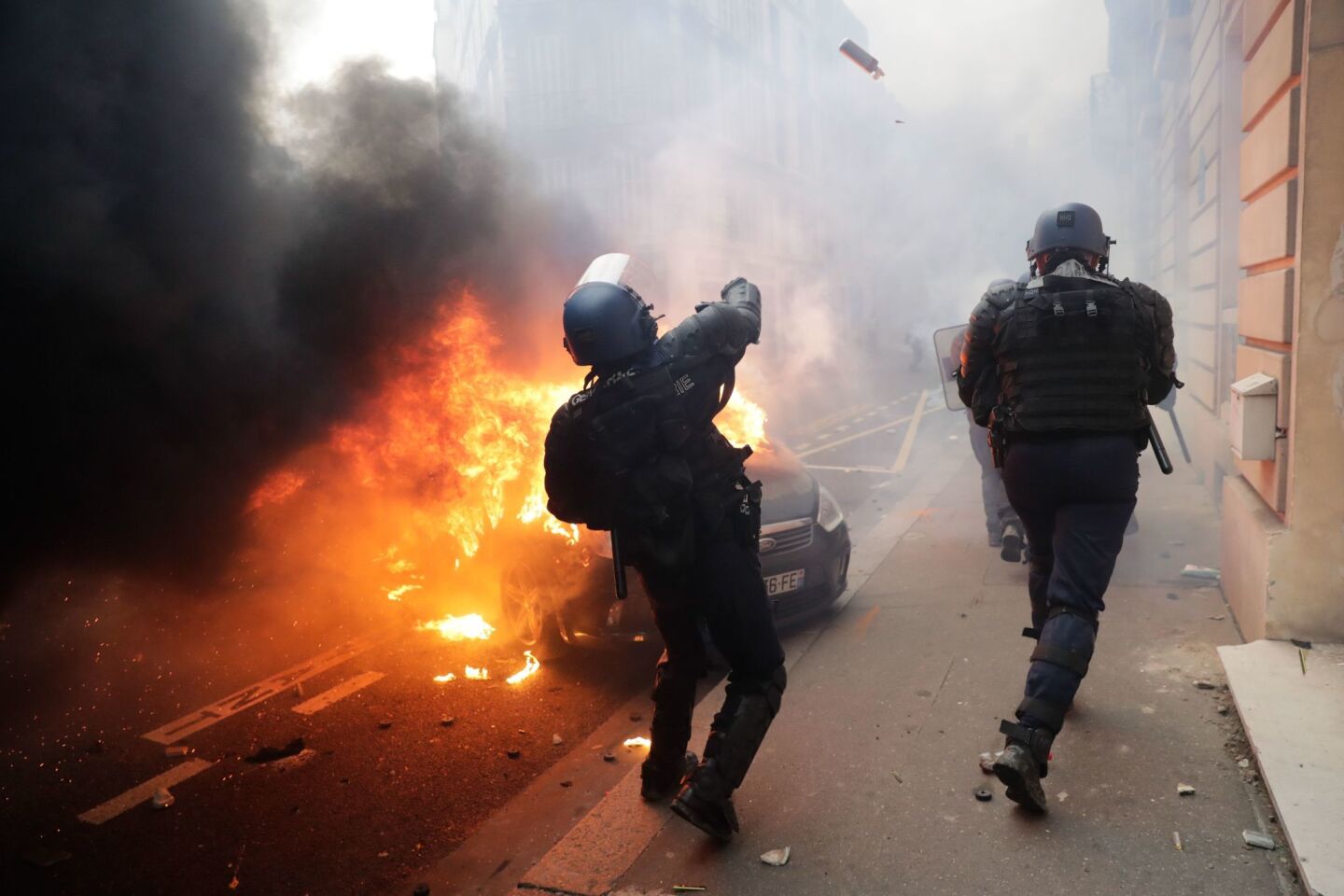 12 Images
France protests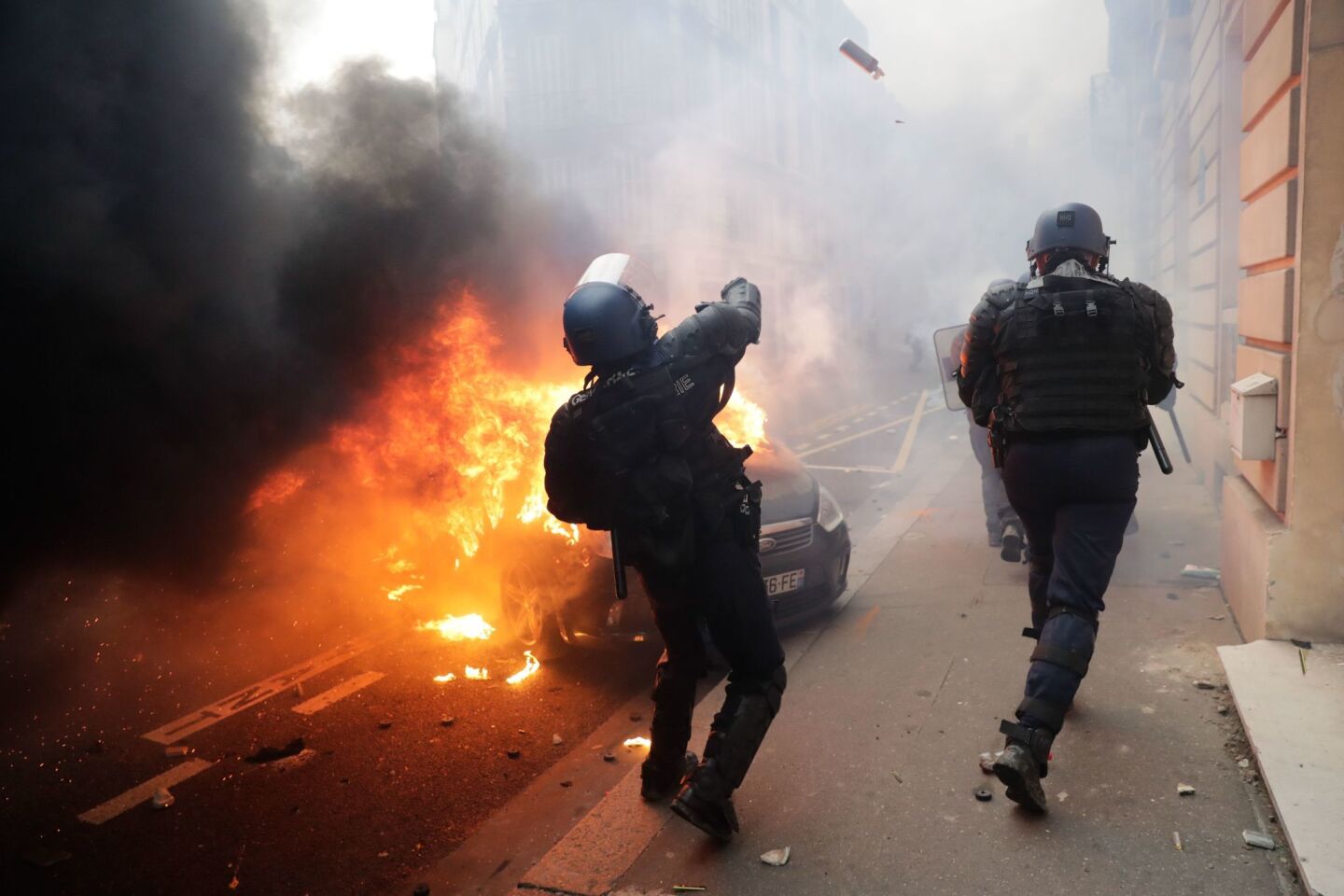 A riot police throws tear gas during a protest of "yellow vests" against rising costs of living on December 8, 2018 in Paris
(Thomas Samson/ AFP / Getty Images)
Riot police officers detain a protestor on December 8, 2018 in Bordeaux, southwestern France, on the sideline of a demonstration against rising costs of living.
(Nicolas Tucat / AFP / Getty Images)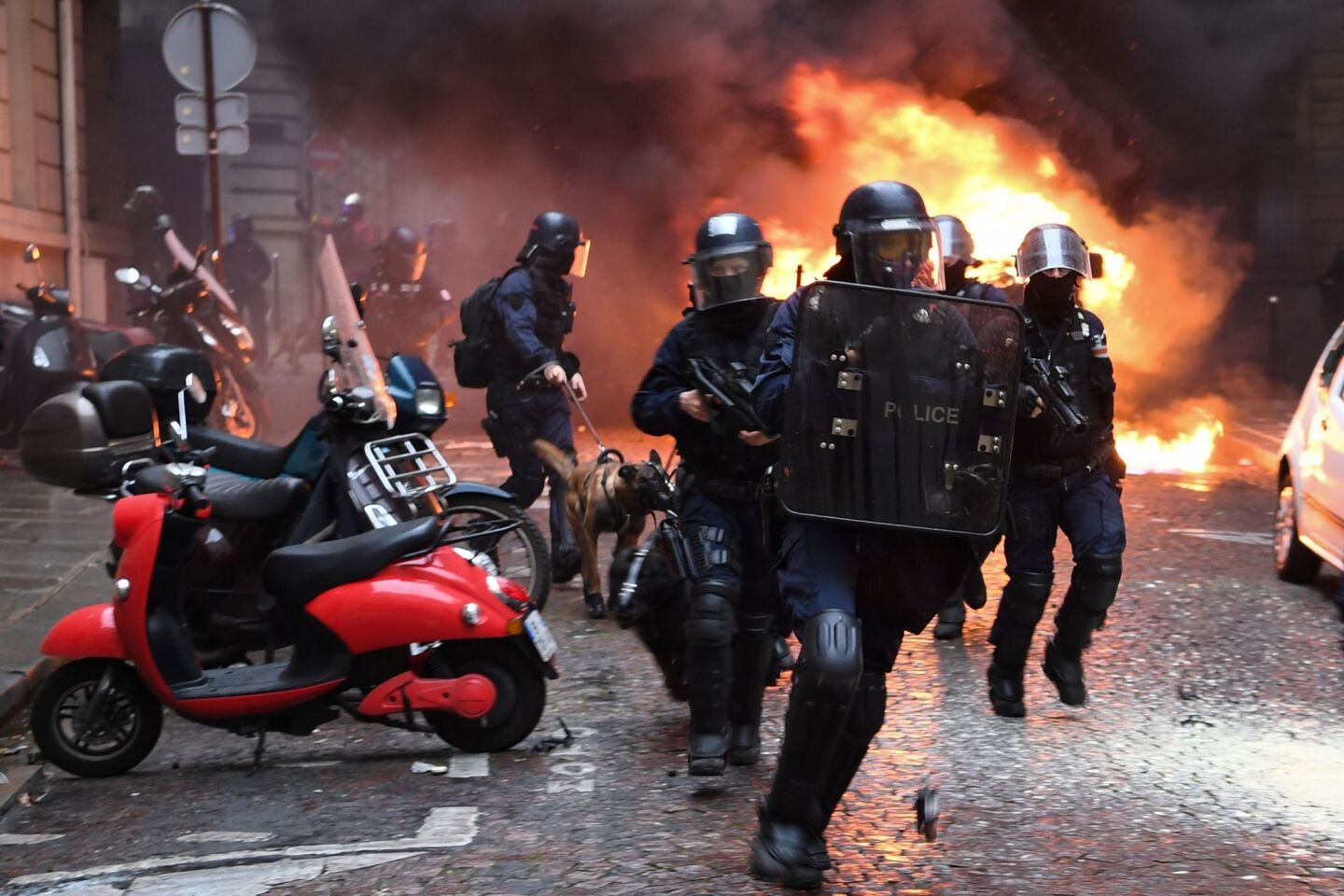 Riot police advance toward protesters on the Champs-Elysees in Paris on Saturday.
(Eric Feferbert / AFP/Getty Images)
People run away from tear gas and a burning car during clashes with police in Marseille in southern France.
(Claude Paris / Associated Press)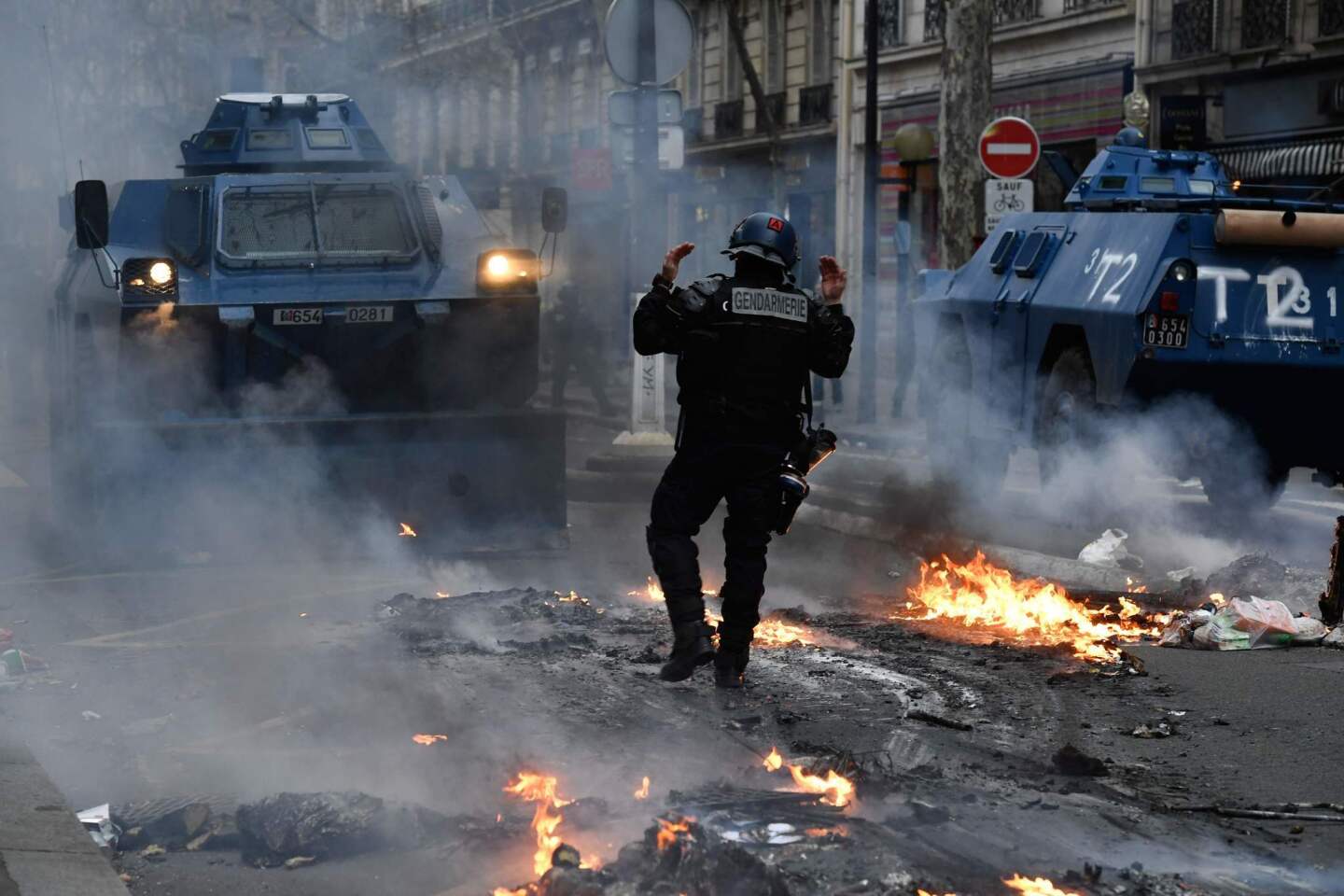 A riot police officer directs armored vehicles through burning debris on the streets of Paris.
(Bertrand Guay / AFP/Getty Images)
Protesters clash with French riot police during a demonstration in Mondeville in northwestern France.
(Charly Triballeauch / AFP/Getty Images)
"Yellow vest" protesters kneel and gesture in front of French riot police in Nantes in eastern France.
(Sebastien Salom-Gomia / AFP/Getty Images)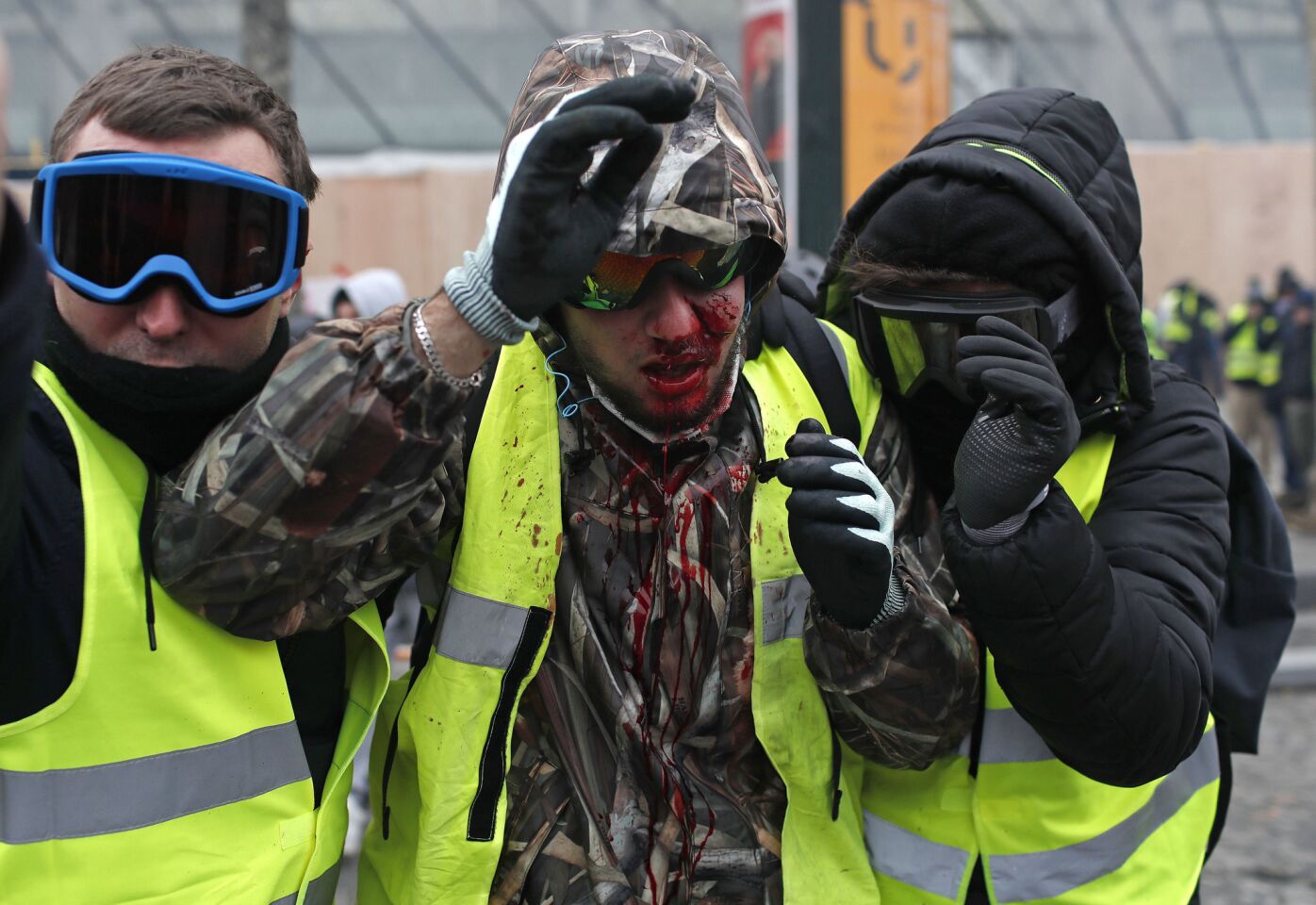 A protester injured in a street clash in Paris is helped to safety on Saturday.
(Thibault Camus / Associated Press)
PARIS, FRANCE - DECEMBER 08: Protesters throw things as teargas surrounds them during the 'yellow vests' demonstration near the Arc de Triomphe on December 8, 2018 in Paris France. ''Yellow Vests' ('Gilet Jaunes' or 'Vestes Jaunes') is a protest movement without political affiliation which was inspired by opposition to a new fuel tax. After a month of protests, which have wrecked parts of Paris and other French cities, there are fears the movement has been infiltrated by 'ultra-violent' protesters. Today's protest has involved at least 5,000 demonstrators gathering in the Parisian city centre with police having made over 200 arrests so far. (Photo by Jeff J Mitchell/Getty Images) ** OUTS - ELSENT, FPG, CM - OUTS * NM, PH, VA if sourced by CT, LA or MoD ** (Jeff J Mitchell / Getty Images)
A protester raises his hands as riot police use water cannons to control crowds near Avenue Marceau in Paris.
(Ian Langdson / EPA/REX)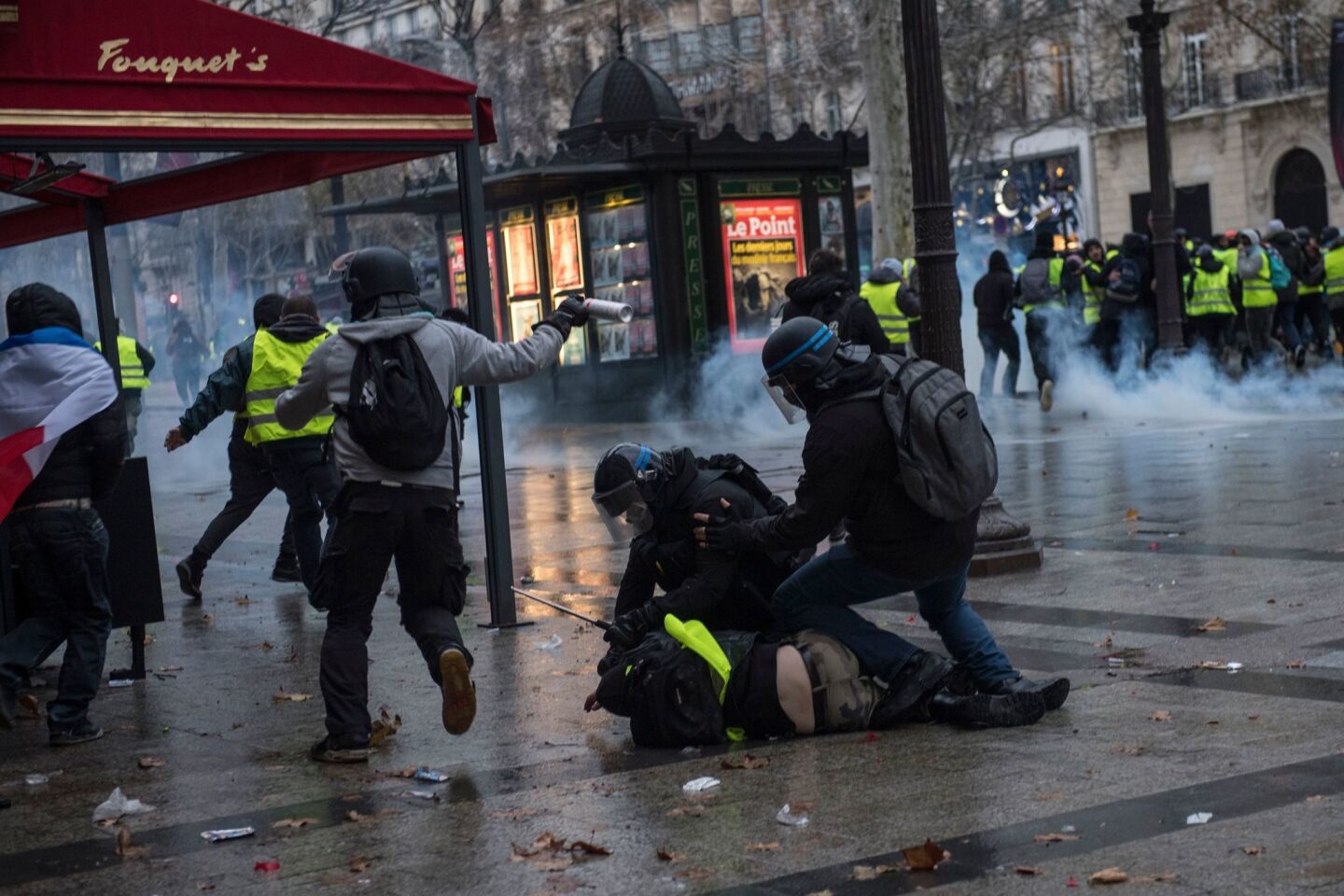 French police arrest a man in Paris on Saturday.
(Julien De Rosa / EPA/REX )
Projectiles rain down near a protester during a clash with riot police on Saturday in Bordeaux, France.
(Nicolas Tucat / AFP/Getty Images)