Rainstorm kills at least 91, injures over 160 in India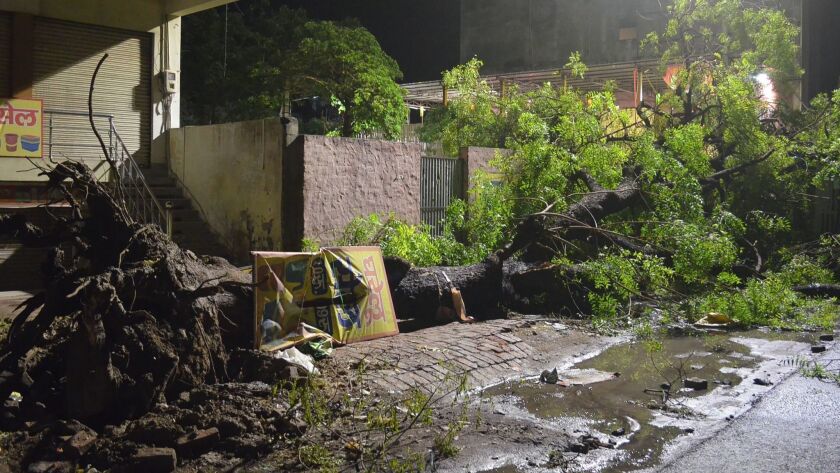 Reporting from LUCKNOW, India —
A powerful dust storm and rain swept parts of northern and western India overnight, causing houses to collapse, toppling trees and leaving at least 91 people dead and more than 160 injured, officials said Thursday.
The devastation was particularly severe Wednesday night in Agra, the northern Indian city where the Taj Mahal is located. Forty-three people died there as the wind speed touched 80 miles per hour, said Relief Commissioner Sanjay Kumar of Uttar Pradesh state.
There was no damage to the monument.
At least 64 people died and another 67 were injured in northern Uttar Pradesh state, Kumar said.
In the western state of Rajasthan, the Press Trust of India news agency said 27 others died and another 100 were injured. Most deaths were caused by house collapses and lightning.
The rainstorm caught people by surprise as the monsoon season is still more than six weeks away.
Uprooted trees flattened mud huts of the poor, Kumar said. Electricity supply and telephone lines were snapped in parts of Uttar Pradesh state, Kumar said.
---
The Latinx experience chronicled
Get the Latinx Files newsletter for stories that capture the multitudes within our communities.
You may occasionally receive promotional content from the Los Angeles Times.