For Black Cube, a network of for-hire ex-Israeli spies, information is big money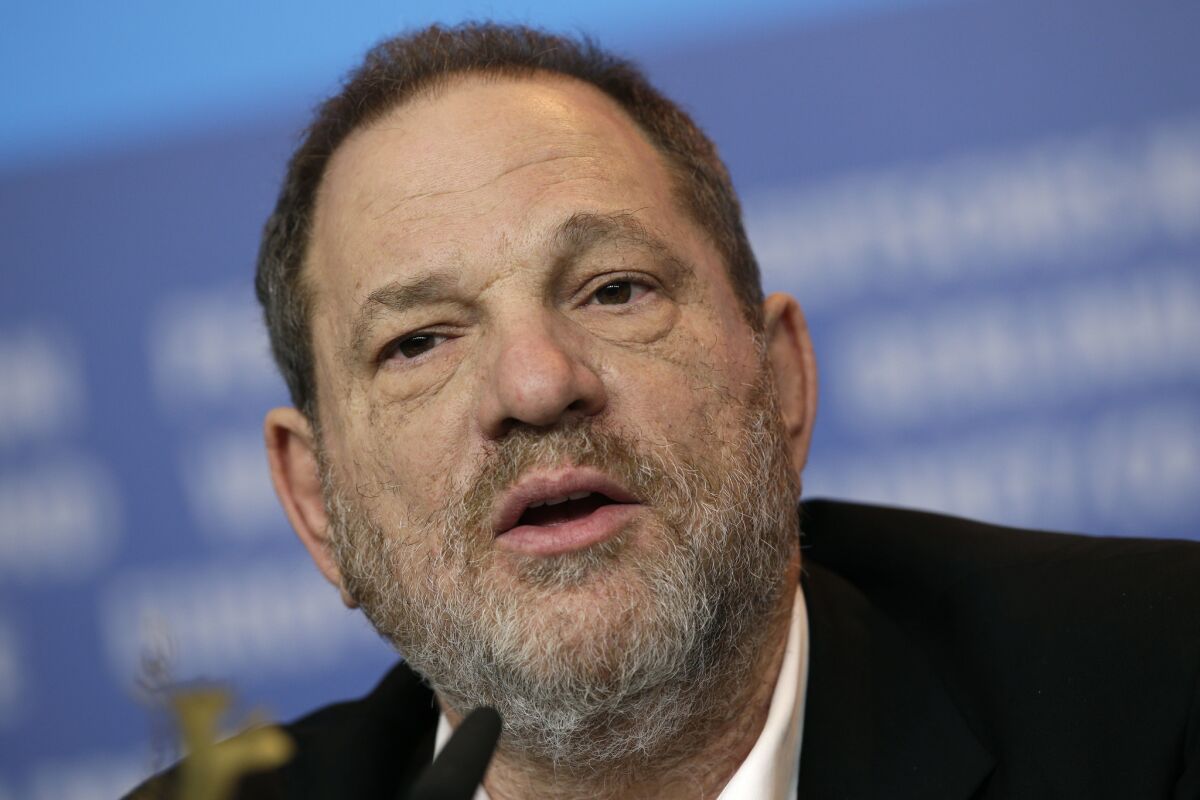 Reporting from JERUSALEM —
The secretive intelligence gathering firm Black Cube vaulted into the news Monday, when it was revealed that Hollywood producer Harvey Weinstein secured its services in an attempt to stop the publication of articles about sexual assaults he is accused of carrying out.
Founded by Avi Yanus and Dan Zorella, both former intelligence officers in the Israeli military, it caters to people with a pressing need for James Bond-like skills and the means to afford them.
In the murky world where "information is worth more than money," as the online Israeli news site Nana put it, the company has forged a reputation for meticulous investigations and the ruthless pursuit of information.
That reputation was cemented in 2011, when information it compiled killed a case brought by Britain's Serious Fraud Office against property magnates Vincent and Robert Tchenguiz.
Authorities alleged that the brothers had a hand in the failure of Kaupthing, one of the banks involved in the 2008 crash of Iceland's banking system. Black Cube's inquiry resulted in a payment of nearly $6 million to the brothers and a public apology.
In 2014, Caesarstone, a company that produces quartz surfaces, lost $53 million when a Black Cube employee recorded one of its engineers, who was enjoying a cycling tour, casually contradicting the firm's legal claims against the mining company Microgil Agricultural Cooperative Society.
Today Black Cube has a website and offices in Tel Aviv, Paris and London.
In the case of Weinstein, Black Cube employees impersonated journalists and a feminist activist in an attempt to insinuate themselves among his alleged victims and the reporters covering their stories in order to stifle articles, according to a report this week in the New Yorker magazine.
Ehud Barak, the former Israeli prime minister, said in a statement Monday that about a year ago, Weinstein approached him to inquire about an Israeli security company that could "help him deal with business issues he's currently facing."
Barak said that he thought the firm Weinstein wanted was Black Cube but that he "does not personally know the firm or its officials and he only transferred to Weinstein information that allowed him to reach out to them on his own."
Ilan Mizrachi, a former deputy head of the Mossad, Israel's intelligence agency, said that he sees nothing inherently wrong with former intelligence operatives working for civilian enterprises. "Some people I know went into journalism, some are consultants," he said. "Among many other professions, some work for companies like Black Cube."
But "if the story is true, and there were those who helped him [Weinstein] try to exonerate himself, it gives me an uncomfortable feeling," he said. "It's unpleasant."
Efraim Halevy, a former director of the Mossad, said that "even Weinstein has the right to defend himself."
"You can always ask whether it is ethical to serve a person who is unethical in his personal conduct," he said in a telephone interview. "The question is not about this particular firm. You can ask how come lawyers who are so prominent and have such reputations sell their capabilities to people who have criminal intent."
Weinstein's alleged victims are not the first Americans subjected to the sort of tactics employed by Black Cube.
Roddy Boyd, chief executive of the Southern Investigative Reporting Foundation, which covers corporate corruption, said that in 2016 and 2017 he was approached by ostensible investors "who offered to set up an investigating reporting foundation based in Hong Kong replicating what I do now but focusing on political and corporate corruption in China and parts of Asia."
"They made it very clear they wanted to act sooner rather than later," he said. "But you couldn't ever get the salary nailed down. Every time I was like, 'you're full of crap,' they came back and were more serious, but when I stepped back, I saw I should never have said a word to them, from day one. Nothing checked out."
What they apparently were really after was information about the insurer AmTrust, about which Boyd had written critical articles.
Boyd said he has no proof that the ostensible investors were working for Black Cube. But their approach fit everything he knew about the company.
"It is just quite frankly straight out of the intel playbook, just much more aggressive than is normally seen in those situations," he said.
Tarnopolsky is a special correspondent.
Must-read stories from the L.A. Times
Get the day's top news with our Today's Headlines newsletter, sent every weekday morning.
You may occasionally receive promotional content from the Los Angeles Times.