Step by step, bridging the divide between Arab and Jew in Jerusalem
Reporting from Jerusalem —
Amid the bustling throngs shopping for food in the heart of Arab East Jerusalem in the hour before the Ramadan fast lifts, one group stands apart.
A cluster of Israeli Jews are congregated on a traffic island between a commercial strip and Jerusalem's sleek tram line. Behind them, floating above trucks and fruit stalls and huge vats of frying falafel, the golden cupola of the Dome of the Rock peeks over the fortress-like parapet of the Damascus Gate.
"Guys!" A man wearing jeans and a black T-shirt yells in Arabic, trying to gather the group together.
They talk among themselves in Hebrew.
This is almost always the opening scene when professor Anwar Ben Badis guides Jewish Israelis on Arabic-language tours of East Jerusalem.
Intense and opinionated, Ben Badis may appear unyielding, yet as the son of a Christian mother who converted to Islam to marry his communist father, a staunchly lapsed Muslim, he embodies everything that does not lend itself to straightforward categorization in Israel.
He refers to himself as "a Palestinian in the state of the Jews."
Among the small pack following this pied piper, only a few, mostly students of Arabic or the children or grandchildren of Jews from Arabic-speaking lands, fully understand what Ben Badis is saying.
Others have not formally learned a word of Arabic. Eran Ner-Gaon, a 47-year-old cybersecurity expert who is learning Arabic, induced his in-laws and 16-year-old son to join even though they have no background in the language. He says he figured that Hebrew and Arabic are, after all, fraternal Semitic languages.
Most of the crowd falls somewhere between, with a basic understanding of Arabic.
Corralling his herd, Ben Badis, who has a day job teaching Aramaic at Jerusalem's Hebrew University and also teaches Arabic at various institutes around town, can end up sounding like a kindergarten teacher at his young daughter's bilingual preschool.
"Guys!" he repeats in Arabic. Then, in Hebrew: "Quiet!"
Why does a busy working dad take on the task of holiday tour-guiding for people not fully fluent in his language?
For Ben Badis, it's personal.
"It is very important to help the other to get to know me," he says. By "the other," he means people from other cultural worlds who may find East Jerusalem, and maybe Ben Badis himself, a challenge.
"The other sometimes has good intentions, he really does want to get to know me," he says, "but he doesn't have the tools.… The aim of all these tours is to help the other, principally the Jewish Israeli, to get to know me better."
The people signing up for Ben Badis' tours range from tanned Tel Aviv residents unfamiliar with any part of Jerusalem to members of Jerusalem's artistic bohemia and students from his Arabic language classes.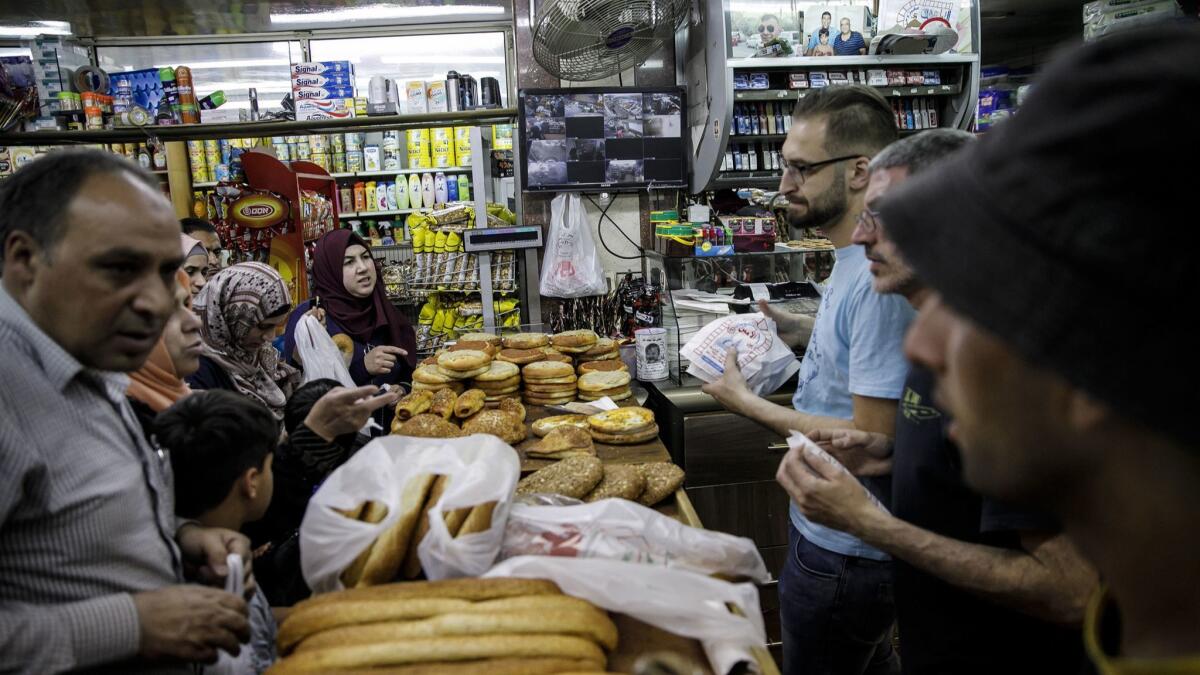 Ben Badis' Ramadan tours cover significant intellectual and physical territory as the professor/guide fills three hours with an introduction to the city-within-a-city that is East Jerusalem, with ancient customs and their modern adaptations, new words and gastronomic treats. There also are some concepts that are new to some in the Jewish group.
For instance, Jews are not supposed to work on certain holy days, including the Sabbath and the annual fast day of Yom Kippur. But Muslims are encouraged to work during Ramadan, which ends this week after a month of fasting from dawn to dusk.
"Work is a commandment," Ben Badis says, explaining the arduous holiday through a prism of ascetic discipline, before introducing the Hebrew term "mitzvah," a religious obligation, into an Arabic sentence.
Ben Badis' fervor is cultural, historical and scholarly but, somewhat paradoxically, it is not pious. "One hundred percent atheist," the 41-year-old is married to a Jewish woman, lives in predominantly Jewish west Jerusalem, neither fasts nor prays and inhabits worlds within the city that often do not interact.
An invariable stop on a Ben Badis tour of Jerusalem's Ramadan, after seasonal juices and syrup-drenched sweets, is the cannon, fired daily during the holy month to alert Muslims far and wide to the end of the fast as nighttime falls.
The big gun, a local tradition since Ottoman times, is in an ancient cemetery on Salah ad Din street, a downtown thoroughfare. In another local custom, on Wednesday it was shot by Jerusalem Mayor Nir Barkat, who is not a Muslim, enjoying the prerogative of his office for the last time before municipal elections in the fall.
During a few recent tours, Ben Badis paused on a grassy knoll by the Old City, between the Damascus and Herod Gates, and elucidated the difference between "sultan" (a Turkish word for sovereign) and "caliph" (a Muslim religious leader) and why Jerusalem, with its convoluted, 3,000-year-old history, has both a Sultan Suleiman Street and a plaza named for Omar ibn Khatab, the second caliph in Islamic history.
Boom! The assembled groups jump as the cannon fires, shaking the ground and staining the sky with a white contrail.
Ben Badis chuckles and launches into an anecdote about a compromise reached after Israel took over East Jerusalem in 1967, when Israeli authorities initially wanted to ban the cannon, perceived as a security risk.
"Muslims here said, 'No way, you're not touching the cannon,'" he said. An agreement was reached replacing a real explosive charge with white stone powder.
Invariably, Ben Badis' tours explore the 19-year period in which Jerusalem was a divided city, from Israeli independence in 1948 to 1967, when Israeli troops defeated Jordan, which had ruled East Jerusalem since the end of the British Mandate.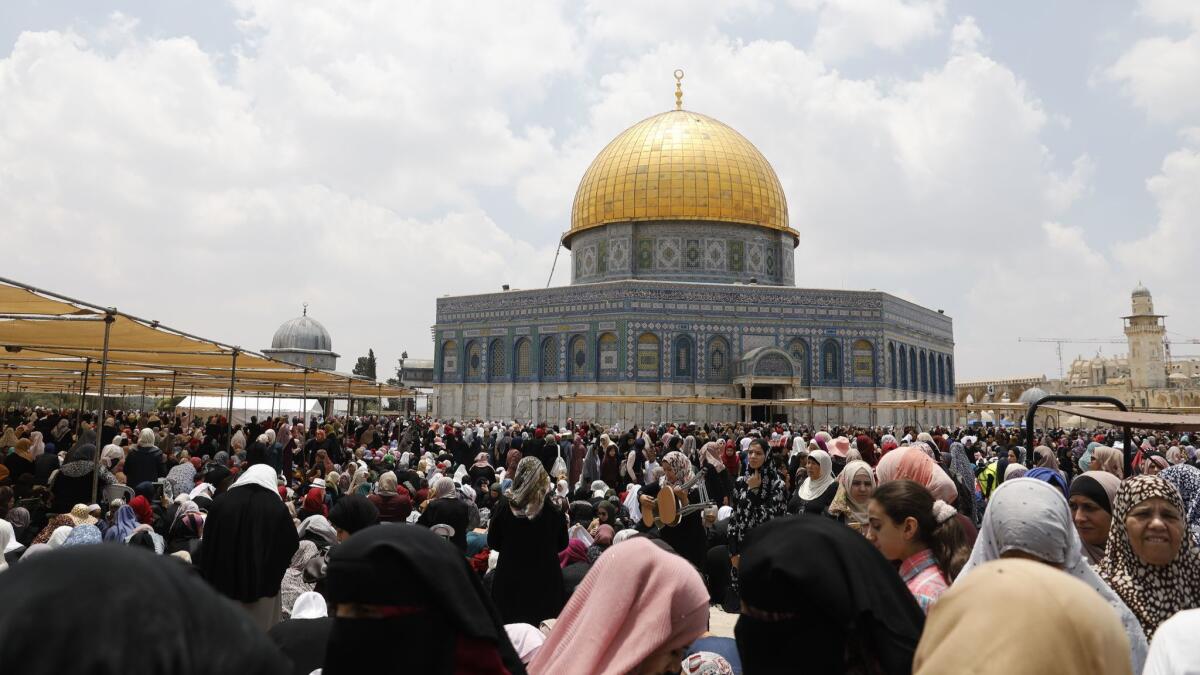 Ben Badis describes East Jerusalem as "a culture apart" from West Jerusalem. Yet, he says, "throughout the course of history, these two parts of the city were a single city, until 1948, when it was split, and the policies of successive Israeli governments over the years perpetuated the notion of two cities, entrenching the differences, but… you can't carve it into parts."
There are a growing number of initiatives aimed at bridging the gap. One is Open Holidays, established in 2014 by Nir Cohen, 34, a social entrepreneur, and two friends, with the aim of "celebrating the variegated, multicultural part of Jerusalem that was always there but went unnoticed."
He was inspired by a stay in London, where the fact that "a place as thoroughly British as Trafalgar Square hosts a [Hindu] Diwali party" enthralled him. "The first connotation a non-Jerusalemite has with the city is tension and conflict," Cohen said, "and we aim instead to rejoice in the cultural richness and cosmopolitan aspect of cultural difference."
On one tour, Dan Ashbel, 69, a retired Israeli ambassador, said he hadn't studied Arabic since high school when he signed up for a language course with Ben Badis. "It always bothered me I didn't know Arabic," he said. "I grew up in Haifa; Arabic is part of the language of the city."
Haifa is the northern Israeli metropolis known for easygoing cohabitation and a winter "Festival of Festivals," in which the many religious traditions of the Galilee are commingled into a single, month-long municipal party.
"Jerusalem is complicated," Ben Badis says, describing the city like a walnut, its two lobes separate but inexorably part of the same whole, residents kept apart by fear, language, ignorance and economic gaps. "It's complicated," he says, "but you have to venture into it."
Tarnopolsky is a special correspondent.
Sign up for Essential California for news, features and recommendations from the L.A. Times and beyond in your inbox six days a week.
You may occasionally receive promotional content from the Los Angeles Times.