Back Story: The global financial scandal that has spread from Malaysia to Hollywood
Reporting from Singapore —
Accepting his 2014 Golden Globe Award for acting in "The Wolf of Wall Street," Leonardo DiCaprio thanked "Joey, Riz and Jho," three little-known producers and financiers, "for taking a risk on this movie."
The film is based on the memoir of a stockbroker who defrauded investors out of millions of dollars in the 1980s.
The three men — Joey McFarland, Riza Aziz and Jho Low — have since been accused in connection with an even bigger fraud: the theft of more than $4.5 billion from a Malaysian government investment fund known as 1MDB.
The newest charges in the case came against Riza, who was arrested in Malaysia last week and pleaded not guilty to laundering nearly a quarter of a billion dollars, in part to finance the movie.
The globe-spanning investigation also has implicated a former Malaysian prime minister, employees of a prestigious Wall Street investment bank, a member of the Fugees rap group and a top Republican fundraiser.
Here's the latest:
What is 1MDB?
Short for 1Malaysia Development Berhad (which means limited), the fund was set up in 2009 by then-Prime Minister Najib Razak to invest government revenues in real estate, Middle East oil and other sectors.
Questions about the fund arose in early 2015 when it failed to meet payments on $11 billion in debt. The Wall Street Journal then published documents showing that about $700 million from 1MDB-linked entities had ended up in Najib's personal bank accounts just before elections in 2013.
Investigations on three continents soon uncovered evidence that Malaysian government funds had been siphoned into bank accounts in the U.S., Switzerland and Singapore and spent on lavish purchases, including property in the Hollywood Hills and Manhattan, French Impressionist artwork, a private jet and a $260-million yacht.
What's the Hollywood connection?
Investigators say Riza, who is Najib's stepson, used money from 1MDB to bankroll a production company, Red Granite Pictures. With 12 employees and no track record, the West Hollywood-based Red Granite made its name by picking up troubled films that other studios had soured on.
With funding they said came from undisclosed investors in the Middle East and Asia, Riza and co-founder McFarland announced themselves with a 2011 launch party on the beach in Cannes that featured Kanye West, Jamie Foxx, DiCaprio and other A-list stars.
Among the films they financed were "Dumb and Dumber To," the sequel to the 1994 comedy blockbuster, and the $100-million "The Wolf of Wall Street," directed by Martin Scorsese. It is believed DiCaprio, Scorsese and others involved in the film did not know the source of Red Granite's money.
What is Red Granite's response?
The company, which has not released a movie since 2017, has denied wrongdoing and paid $60 million to settle a civil lawsuit with the U.S. government without admitting guilt. The U.S. returned the money to Malaysia.
In February, the Justice Department moved to seize tens of millions more in bank and escrow accounts traced to McFarland. The producer has not been charged and is said to be cooperating with investigators.
Riza was the first person connected to Red Granite to face charges. His New York-based lawyer, Matthew Schwartz, said in a statement e-mailed to the Los Angeles Times that "when the actual evidence comes out, it will be clear that he has done nothing wrong."
Who was behind the scheme?
U.S. and Malaysian authorities allege the mastermind was Low, a Malaysian financier who they said talked his way into Najib's inner circle and roped in an astonishing network of celebrities, bankers and political operatives to help pillage 1MDB.
Low hardly fit the part of a Hollywood player. But he allegedly used 1MDB money to throw star-studded Las Vegas parties and shower celebrities with expensive gifts. DiCaprio has returned a Picasso painting reportedly given to him by Low.
Facing a long list of indictments in the U.S., Low is said to have fled to China and has issued repeated statements of innocence on a personal website, accusing the Justice Department of attempting "to reach a guilty verdict via the media."
What about the former Malaysian leader?
Najib, who lost his 2018 reelection bid as pressure from the scandal mounted, is on bail awaiting trial in Malaysia on 25 counts of corruption and money laundering involving $550 million related to the fund, which he oversaw.
The 65-year-old maintains his innocence, but he issued a public apology for "shortcomings and mistakes" — itself a stunning admission for a long-cocooned leader who had enjoyed near total power.
A February 2020 trial date has been set for Rosmah Mansor — Najib's wife and Riza's mother — who is alleged to have used government funds to finance extravagant shopping trips abroad.
Shortly after Najib's election defeat, authorities raided several properties linked to the family and seized more than $260 million in luxury goods, including watches, jewelry, silks and hundreds of designer handbags — earning Rosmah comparisons to Imelda Marcos, the former Philippine first lady known for her shoe collection.
Who else is under investigation?
The case has also reached into U.S. politics. In May, Pras Michel, a founder of the Fugees, pleaded not guilty to conspiring with Low to divert nearly $1 million in 1MDB funds to Barack Obama's 2012 reelection campaign without disclosing their source.
And last year the Wall Street Journal reported that Republican fundraiser Elliott Broidy, a vice chairman of President Trump's 2016 campaign, discussed a deal with Low that would have paid him tens of millions of dollars to lobby the Justice Department to drop its 1MDB investigation. Broidy has not been charged.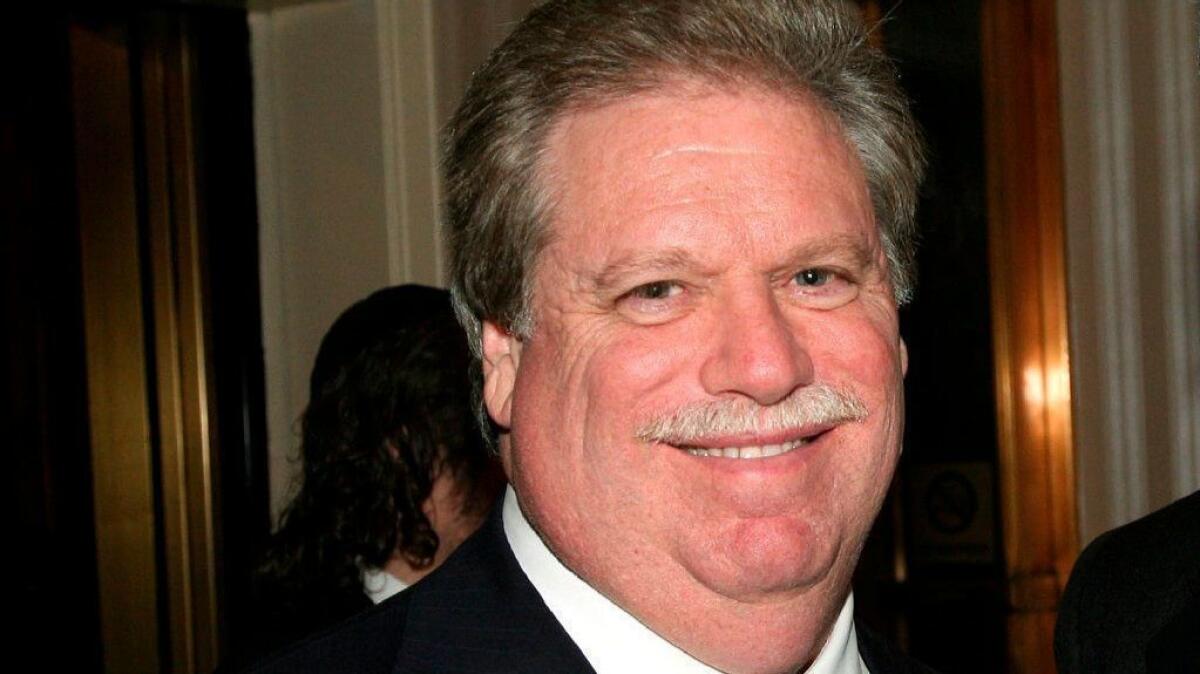 On Wall Street, two employees of the investment bank Goldman Sachs, which advised on three bond offerings that raised $6.5 billion for 1MDB, have been charged by federal prosecutors with paying bribes and kickbacks to Malaysian officials.
Goldman officials — who have struggled to repair the bank's reputation since the 2008 financial crisis — have painted the alleged misconduct as the actions of a few rogue employees. But the bank is bracing for more damaging allegations to emerge in a criminal trial in Malaysia, which is seeking more than $3 billion in fines.
How has the case affected Malaysia?
The Southeast Asian country of 30 million people has never experienced a scandal on this scale.
The slow pace of the investigation has given fodder to Najib and other critics who accuse Malaysian authorities of seeking political retribution. Najib's successor, Mahathir Mohamad, has pledged to crack down on a culture of corruption by strengthening the independence of investigating agencies.
Many Malaysians have closely followed each turn of the case against Najib, and the start of his trial next month will be a watershed.
"No prime minister has been put on trial for doing things like this, given the political culture that has prevailed here, along with the notion of deference to authority and unquestioning loyalty to people in power," said Chandra Muzaffar, a prominent political scientist. "What is happening in many ways is a turning point in our history."
Sign up for Essential California for the L.A. Times biggest news, features and recommendations in your inbox six days a week.
You may occasionally receive promotional content from the Los Angeles Times.