British Parliament in a tizzy when angry lawmaker walks off with the ceremonial mace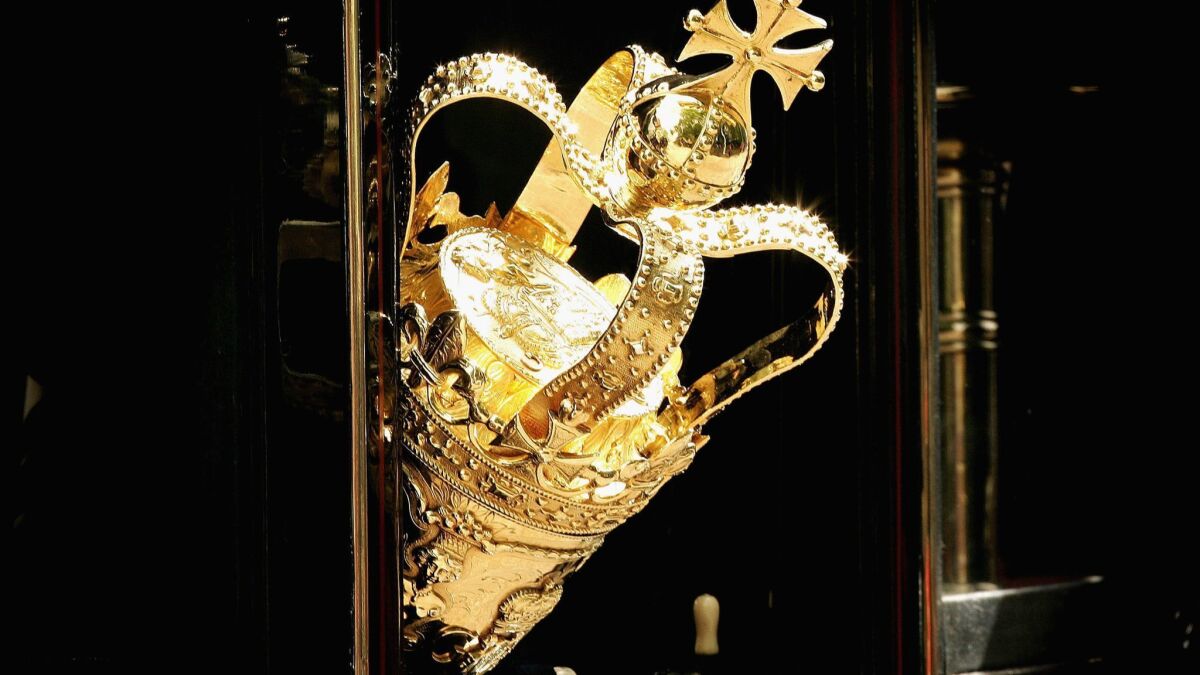 Reporting from London —
It had already been a dramatic day in Parliament when a British lawmaker drew gasps from his colleagues by walking briskly through the chamber and making off with the ceremonial mace.
Members, still digesting Prime Minister Theresa May's announcement that she would delay a vote on her much-criticized "Brexit" plan, seemed stunned when Labor Party lawmaker Lloyd Russell-Moyle walked to the center of the House of Commons chamber and grabbed the mace.
Though widely unknown to most, the ornate 5-foot silver gilt mace carries deep significance to lawmakers and represents the authority of the British monarch in Parliament.
The mace, which looks a bit like an opulent take on the Olympic torch, is always ceremoniously carried into the House of Commons by the sergeant-at-arms.
Without it, it's said, Parliament cannot pass laws or even convene.
The mace theft, albeit brief and anything but stealthy, was seen as a protest and came at the moment when the government stated that it would not continue with the debate around the divorce deal May has struck with the European Union.
As Russell-Moyle strode away with the mace, members of Parliament stirred in their seats.
Shouts of "no" and "disgrace" rang out.
Seemingly unsure what to do with the mace once he had it, Russell-Moye meekly handed it over when an official grabbed for it. Video of the episode quickly went viral.
Speaker John Bercow suspended Russell-Moyle for the remainder of the session.
"I felt Parliament had effectively given up its sovereign right to govern properly," Russell-Moyle said later, explaining himself.
"They stopped me before I got out of the chamber and I wasn't going to struggle with someone wearing a huge sword on their hip."
---
Must-read stories from the L.A. Times
Get the day's top news with our Today's Headlines newsletter, sent every weekday morning.
You may occasionally receive promotional content from the Los Angeles Times.