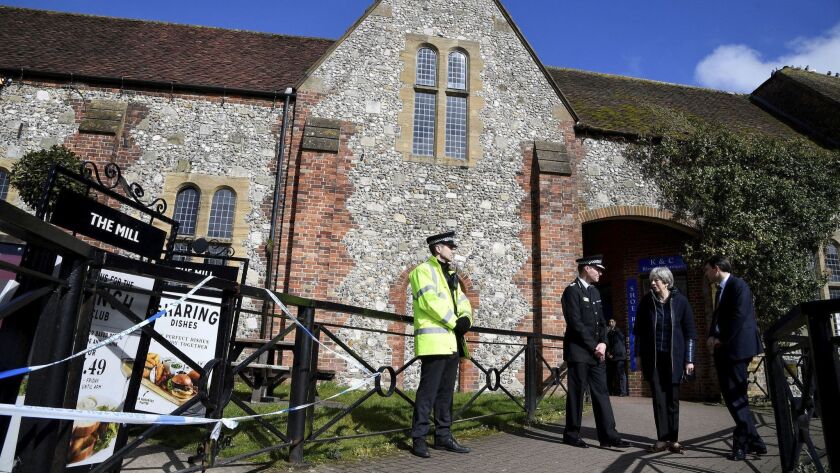 Reporting from Moscow —
The leaders of the United States, France, Germany and Britain said Thursday they are united in blaming Russia for a nerve agent attack on former spy Sergei Skripal.
In a rare joint statement, President Trump, French President Emmanual Macron, German Chancellor Angela Merkel and British Prime Minister Theresa May said "there is no plausible alternative explanation" to Russian responsibility in the March 4 attack in England.
They said Russia's failure to respond to Britain's "legitimate request" for an explanation "further underlines its responsibility."
The leaders said the use of a chemical weapon is "an assault on U.K. sovereignty" and "a breach of international law."
Britain has expelled 23 Russian diplomats and suspended high-level contacts with Moscow over the incident.
Russia is expected to take retaliatory measures soon.
British Prime Minister Theresa May visited the the city of Salisbury on Thursday to see where former spy Sergei Skripal and his daughter were found unconscious after being exposed to a nerve agent.
---