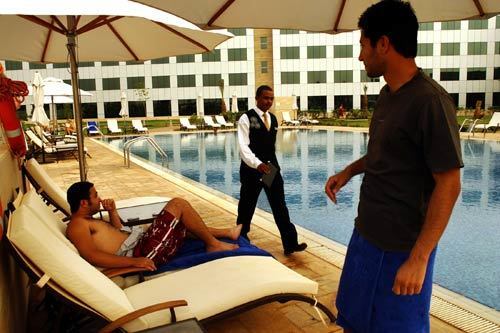 7 Images
Sanctions without the sting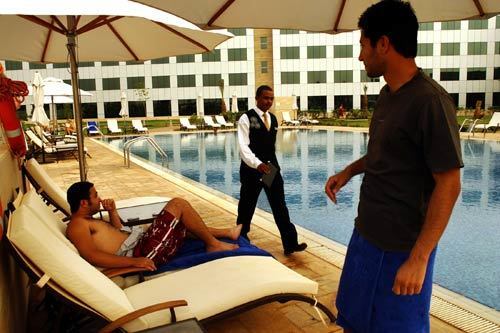 Poolside at the Al Salam Rotana, Khartoum's first five-star hotel. Sudan's economy has flourished since U.S. sanctions were imposed in 1997.
(Carolyn Cole / LAT)
Foreign investment in Sudan has quadrupled since 1996, officials say. This hotel in Khartoum is being built with Libyan capital.
(Carolyn Cole / LAT)
The economic boom hasn't reached everyone. Just 15 minutes from the marble-floored Rotana hotel, slum dwellers in Salaam have seen little change in recent years.
(Carolyn Cole / LAT)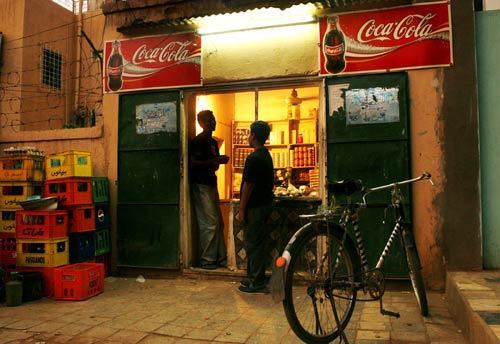 Loopholes and exemptions to the U.S. sanctions allow some American companies to continue working with Sudanese partners.
(Carolyn Cole / LAT)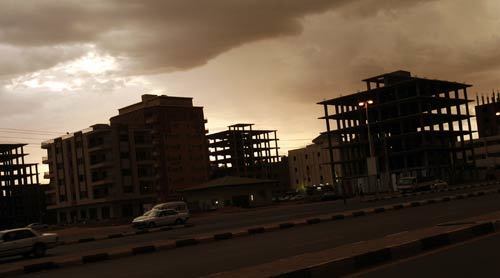 Sudan's economy is expected to grow 13% this year, far faster than most other African nations.
(Carolyn Cole / LAt)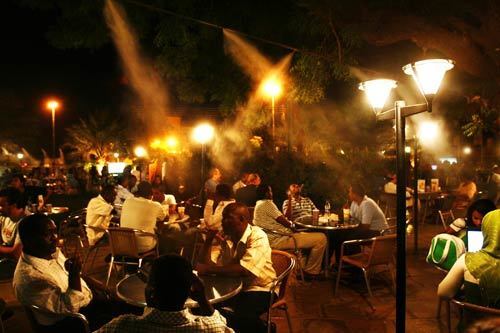 At Khartoum's Ozone cafe, Palm Springs-style water misters cool patrons in the 100-degree heat.
(Carolyn Cole / LAT)
The paved road and power lines stop before they reach the slums on the outskirts of Khartoum.
(Carolyn Cole / LAT)