North Korea is expected to turn over remains of war casualties. One California woman hopes her father's are among them
Brigette Baxter Ortiz was just 4 years old when her father, U.S. Army Capt. Samuel Baxter III, left their Glendora home to fly reconnaissance missions in the Korean War.
He died there, and his body never came home.
Already a World War II flying veteran at age 30 — he had been held by the Germans as a prisoner of war — Baxter was shot down in November 1951.
He became one of about 7,600 troops from the three-year conflict whose remains were never recovered, about 600 of whom came from California, military records show.
Now, U.S. military officials expect North Korea will soon turn over potentially hundreds of those remains in the coming days — the first sign that the totalitarian nation plans to comply with an agreement signed on June 12 by its leader, Kim Jong Un, and President Trump, during a historic summit in Singapore.
Baxter's two children, who barely knew their father but have carried his memory for six decades, still wonder whether they might someday get their father's remains home.
"He's ever present in my mind and in my memory," said Ortiz, of Temecula.
Military officials in Seoul said the transfer could occur any day, likely at the truce village known as Panmunjom, a remote outpost along the tense border between North and South Korea, estranged nations still technically at war but recently exploring peace. It's the same location where Kim recently held two historic summits with South Korean President Moon Jae-in.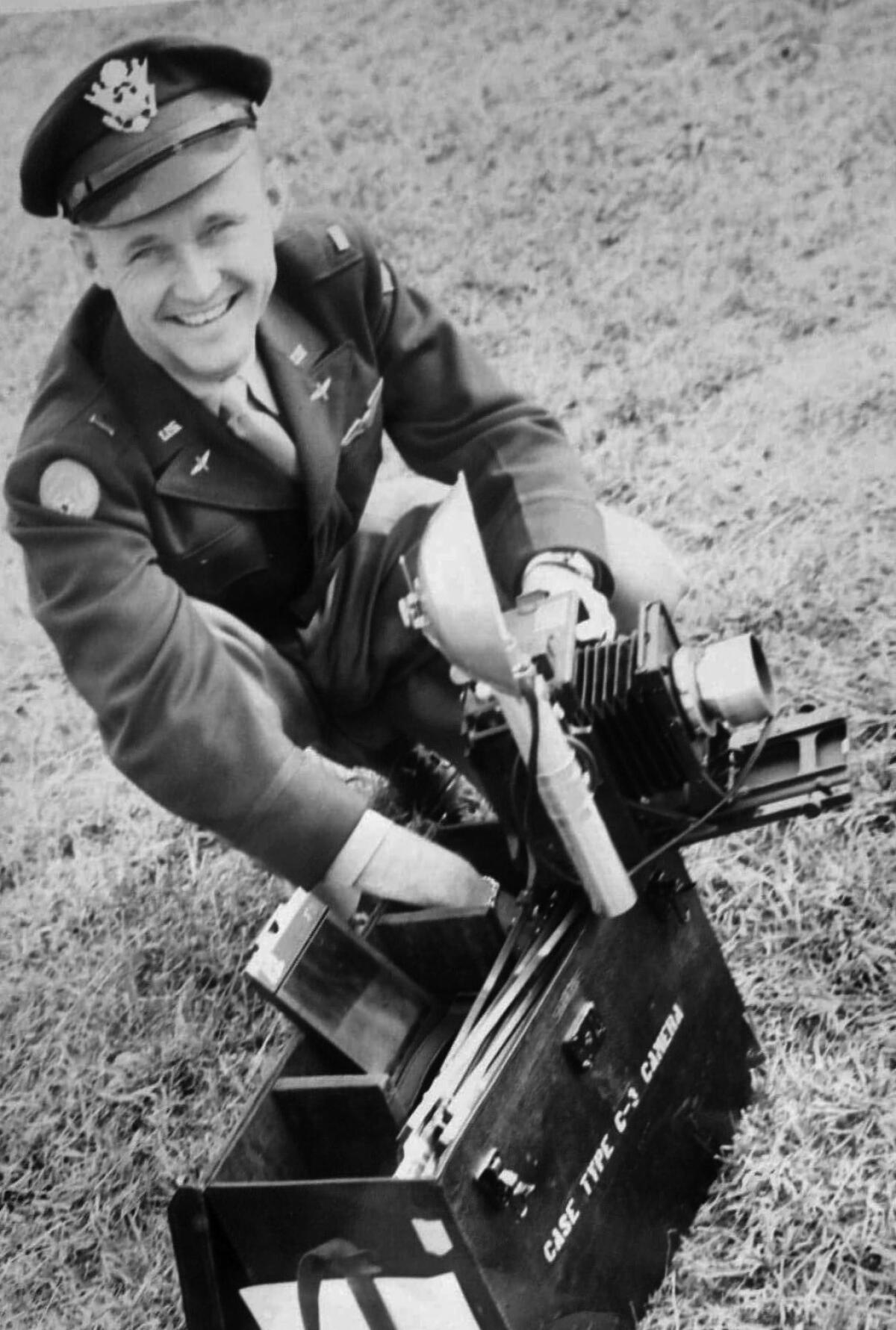 When Trump met Kim in Singapore, the issue of missing troops became part of their negotiations and ultimately their agreement, which also focused on denuclearization. In a news conference afterward, Trump said the families want the "remains of their fathers, and mothers, and all of the people that got caught into that really brutal war."
More than 36,000 Americans perished in the 1950-53 war, U.S. military data show. North Korean officials have indicated in the past that the North still has the remains of as many as 200 American troops.
The remains, if and when they are received, were expected to be sent to Osan Air Base, south of Seoul, for initial inspection before being moved to Hawaii for a more detailed analysis supervised by the Defense POW/MIA Accounting Agency, which uses scientists and forensic photographers to catalog lost remains from multiple past wars, including Vietnam.
The return of as many as 200 sets of remains would be the latest in a decades-long process to bring troops home from the war. The process stalled in 2012 amid tensions between North Korea and the United States.
U.S. Army Col. Chad Carroll, a spokesman for United States Forces Korea, said military officials were working closely with the agency to prepare to receive the remains, though he declined to comment on the timing of any transfer.
"We owe a profound debt of gratitude to U.S. service members who gave their lives in service to their country and we are working diligently to bring them home," he said.
Military officials here said they expected any remains returned would be received with the same protocols as any other military casualty, with high-ranking officers and honor guards in attendance.
It's unknown, and maybe unlikely, that Baxter's remains would be among those returned.
According to an Air Force report, Baxter left on his final mission from Pyeongtaek, South Korea, about 6:30 a.m. on Nov. 14, 1951.
He flew a single-engine LT-6D plane on a reconnaissance mission under the pilot call sign "Superman 1."
About 90 minutes later, now over enemy territory, Baxter's small plane swooped east. During the turn, he took fire from machine guns on the ground. The plane emitted smoke, caught fire and crashed, according to military documents.
No one recalled seeing parachutes, and other pilots saw the plane mangled, its wings torn off, in flames on the ground. Another airman, Maj. Harold Vizina of Washington state, also died in the incident, and his remains also were not recovered, according to military records.
Family members recall Baxter as a kind, fair-haired man who attended Citrus College briefly before joining the Army during World War II.
"We are hoping that we can find something left of him to come home," said Ortiz, now 71. The family hopes to have a permanent memorial for Baxter at a military airfield in Riverside.
After Baxter was shot down, Ortiz's mother kept pictures and ensured that the children, who include retired West Hollywood Assistant City Manager Sam Baxter IV, would remember him. Sam Baxter V, the fallen airman's grandson, is the chef at Connie & Ted's, a restaurant on Santa Monica Boulevard.
Ortiz has one vivid memory, though, a rainy night riding in the backseat of an Army jeep, her father at the wheel with his peaked captain's hat.
"I could see his profile, when he turned, with the rain. To be honest, that's all I can remember," she said. "I was so young, and you learn about the type of person he was from family members — and of course the tragedy of his death."
Stiles is a special correspondent.
For the record: An earlier version of this story said Samuel Baxter attended UCLA. He attended Citrus College.
---
UPDATES:
FOR THE RECORD: An earlier version of this article mistakenly said Capt. Baxter had attended UCLA. He attended Citrus College.
Sign up for Essential California for news, features and recommendations from the L.A. Times and beyond in your inbox six days a week.
You may occasionally receive promotional content from the Los Angeles Times.