Man at center of Nobel literature scandal convicted of rape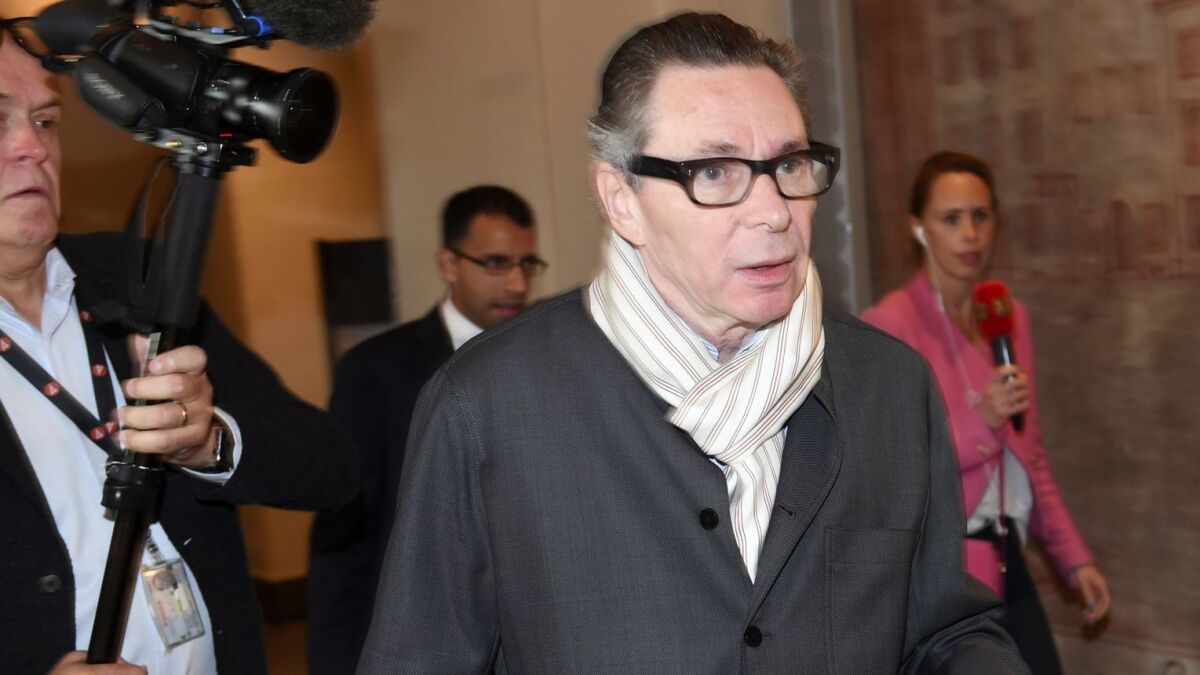 Reporting from COPENHAGEN —
The man at the center of a sex-abuse and financial-crimes scandal that has tarnished the academy that awards the Nobel Prize in literature was convicted of rape and sentenced to two years in prison on Monday.
Jean-Claude Arnault, a major cultural figure in Sweden, had faced two counts of rape of a woman in 2011.
He was found guilty of one rape but was acquitted on the other charge because the victim said she had been asleep and judges in the case said her account wasn't reliable.
Stockholm District Court said the ruling by the judge and three jurors was unanimous.
Judge Gudrun Antemar said the role of the court was to decide whether the prosecutor had proved the charges beyond a reasonable doubt.
"The court's conclusion is that the evidence is enough to find the defendant guilty of one of the events," she said, adding the evidence "has mainly consisted of statements made during the trial by the injured party and several witnesses."
In Sweden, rape is punishable by a minimum of two years and a maximum of six years in prison.
Prosecutor Christina Voigt had demanded three years in prison for Arnault, who is married to a Swedish Academy member.
"This case is no different from any other rape trial," Voigt, the prosecutor, told Sweden's news agency TT. The victim's lawyer, Elisabeth Massi Fritz, said the verdict was "a big relief for my client who today believes in justice."
There were no immediate comments from Arnault's lawyer, Bjorn Hurtig, who earlier had said they would appeal if he was convicted.
Arnault, 72, had denied the charges, which have rocked the prestigious academy, with seven members either being forced to leave or quitting in April.
In May, the academy announced that no Nobel Prize in literature would be awarded this year.
Arnault, who is a French citizen, is married to poet and former Swedish Academy member Katarina Frostenson. She quit in April at the same time as former permanent secretary Sara Danius.
On top of that, Arnault also has been suspected of violating century-old Nobel rules by leaking names of winners of the prestigious award — allegedly seven times, starting in 1996.
It remains unclear to whom the names were allegedly disclosed, and it is not known whether it has been investigated.
After the first allegations surfaced in November, annual funding of $14,000 to Arnault's cultural center, frequented by some academy members, was immediately stopped. The academy then stressed the funds had not been paid to Arnault personally.
---
Must-read stories from the L.A. Times
Get the day's top news with our Today's Headlines newsletter, sent every weekday morning.
You may occasionally receive promotional content from the Los Angeles Times.