World leaders close ranks on climate change: 'Paris agreement cannot be renegotiated'
World leaders closed ranks Thursday, vowing to press on with the fight against global warming, even as President Trump said he was pulling the United States out of a landmark climate agreement.
In a swift rebuke of Trump's decision, the leaders of France, Germany and Italy said the accord reached in 2015 after years of fraught negotiations was a "vital instrument for our planet" and they "firmly believe" it cannot be renegotiated, as the U.S. is now demanding.
"We are convinced that the implementation of the Paris agreement offers substantial economic opportunities for prosperity and growth in our countries and on a global scale," French President Emmanuel Macron, German Chancellor Angela Merkel and Italian Prime Minister Paolo Gentiloni said in a statement. "Therefore we reaffirm our strongest commitment to swiftly implement the Paris agreement."
Even before Trump announced his decision, nations rich and poor had reiterated their commitment to the global climate change accord, in which they pledged to work together to reduce emissions of heat-trapping greenhouse gases and transition their economies to cleaner energy sources.
A number of U.S. governors and mayors, as well as a slew of corporate leaders, joined in a chorus of disapproval for Trump's move, declaring that the effects of climate change are already being felt, and that there are economic opportunities in embracing new energy technologies.
Former President Obama, who regards the global pact as a signature achievement of his administration, said those countries that chose to remain in the treaty would "reap the benefits in jobs and industries created."
Republican lawmakers, however, mostly applauded the decision, describing Obama's environmental policies as an assault on domestic energy production and jobs.
Here's more of what leaders are saying:
French President Emmanuel Macron, German Chancellor Angela Merkel and Italian Prime Minister Paolo Gentiloni
"The Paris agreement remains a cornerstone in the cooperation between our countries for effectively and [in a timely manner] tackling climate change and implementing the 2030 agenda for sustainable development goals.
"We deem the momentum generated in Paris in December 2015 irreversible and we firmly believe that the Paris agreement cannot be renegotiated, since it is a vital instrument for our planet, societies and economies."
Chinese Premier Li Keqiang
"China will continue to uphold its commitments to the Paris climate agreement.… We realize that this is a global consensus agreement and that as a big developing nation we should shoulder our international responsibility."
Indian Prime Minister Narendra Modi
"We do not have the right to spoil the environment for future generations. .... That is, morally speaking, a crime on our part."
The Mexican government
"Global climate change is an incontrovertible fact based on scientific evidence," Mexico's government said in a statement.
"Global concerted action, through this agreement, is the only way to respond to the challenge of global warming. It is imperative to maintain the unity of the entire international community in the face of the problem."
European Commission President Jean-Claude Juncker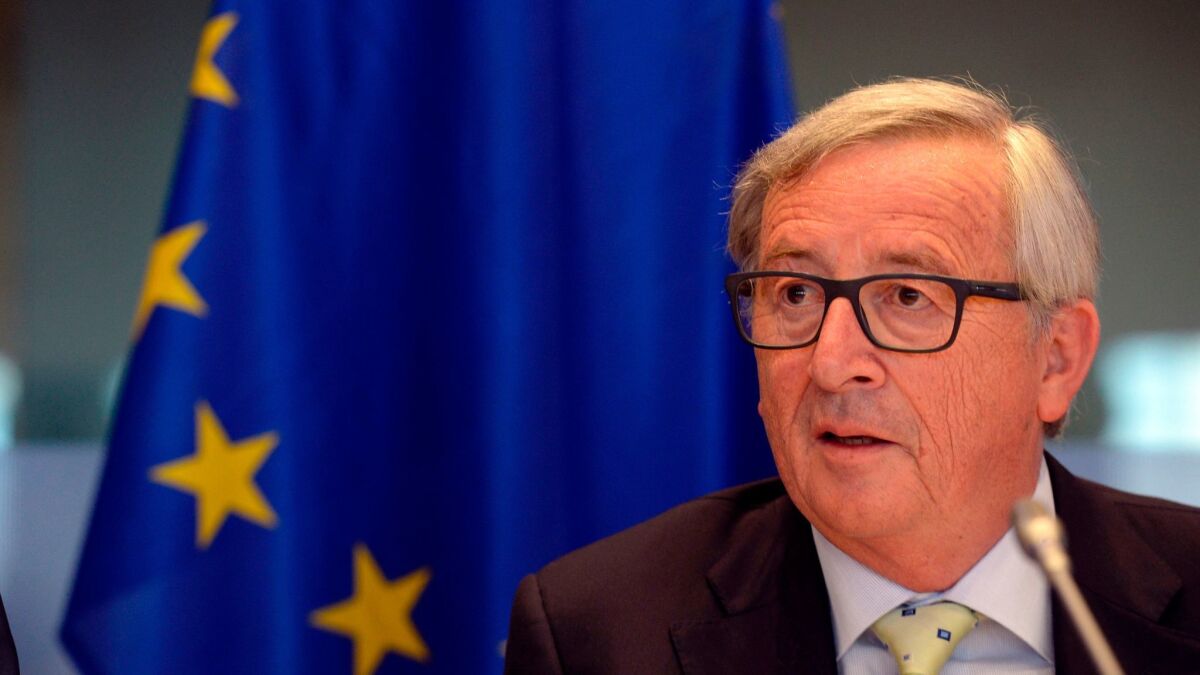 "The Americans can't just get out of the agreement," Juncker said before Trump's announcement.
Members of the Group of 7 highly industrialized nations "tried to explain this in clear, simple sentences to Mr. Trump" at a recent summit in Italy, but "it looks like that attempt failed. … Not everything which is law, and not everything which is written in international treaties, is fake news."
U.S. Energy Secretary Rick Perry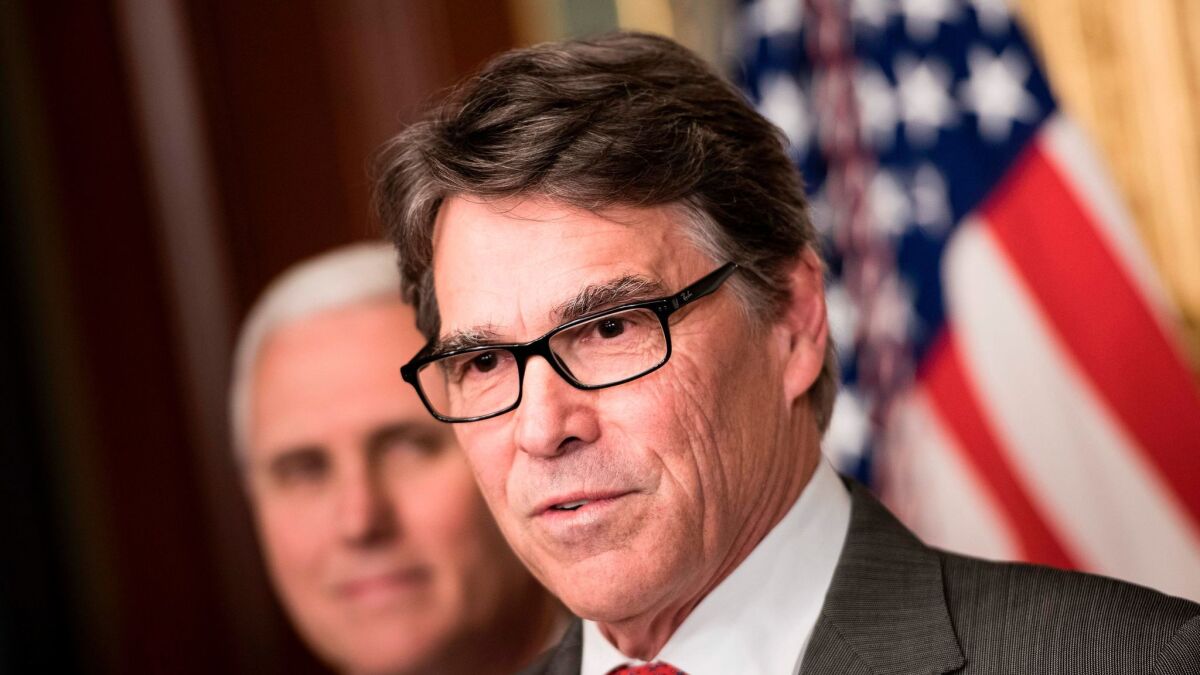 "Today the president announced that the United States will no longer be bound by an agreement unilaterally entered into by the Obama administration. This was neither submitted to nor ratified by the U.S. Senate, and is not in the best long term economic interest of the United States.
"Instead of preaching about clean energy, this administration will act on it. Our work and deeds are more important than empty words. I know you can drive economic growth and protect the environment at the same time, because that is exactly what I did as governor of Texas."
Former President Obama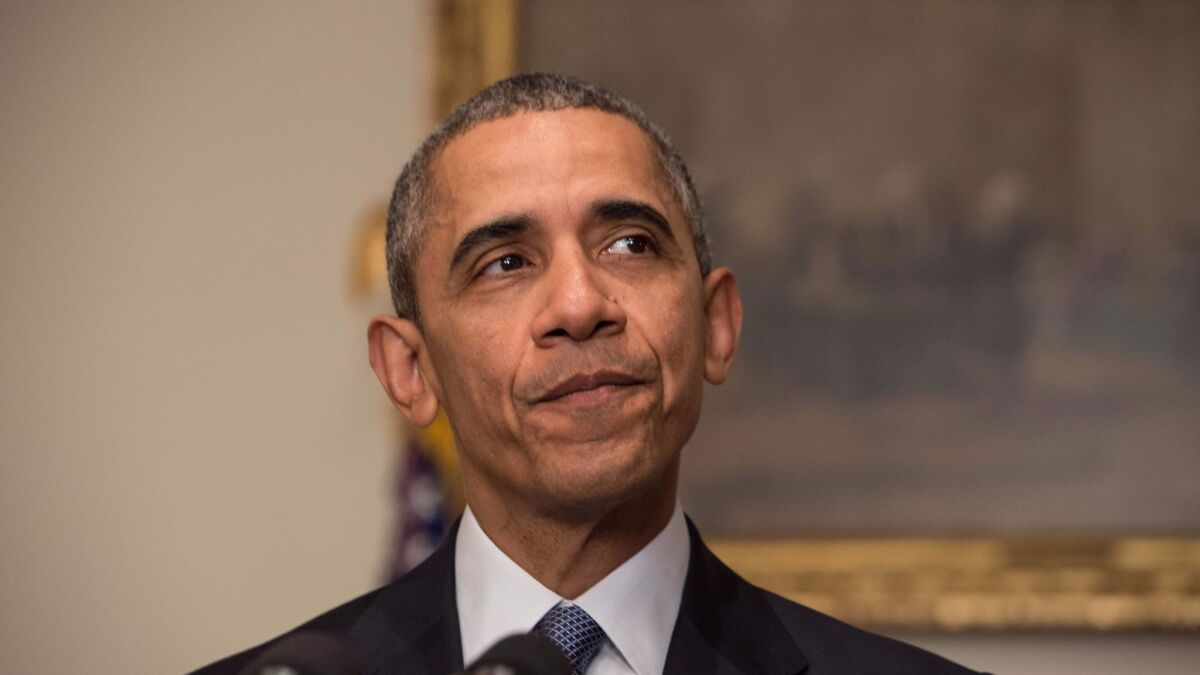 "Simply put, the private sector already chose a low-carbon future. And for the nations that committed themselves to that future, the Paris Agreement opened the floodgates for businesses, scientists, and engineers to unleash high-tech, low-carbon investment and innovation on an unprecedented scale.
"The nations that remain in the Paris Agreement will be the nations that reap the benefits in jobs and industries created. I believe the United States of America should be at the front of the pack. But even in the absence of American leadership; even as this administration joins a small handful of nations that reject the future; I'm confident that our states, cities and businesses will step up and do even more to lead the way, and help protect for future generations the one planet we've got."
U.S. Senate Majority Leader Mitch McConnell (R-Ky.)
"I applaud President Trump and his administration for dealing yet another significant blow to the Obama administration's assault on domestic energy production and jobs.
"President Obama made commitments in this deal based off a costly power plan that we knew at the time was on shaky legal ground. By withdrawing from this unattainable mandate, President Trump has reiterated his commitment to protecting middle class families across the country and workers throughout coal country from higher energy prices and potential job loss."
Business leaders
California Gov. Jerry Brown
"Here we are, in 2017, going backwards," Brown said in an interview with the Los Angeles Times.
"It cannot stand; it's not right, and California will do everything it can to not only stay the course, but to build more support — in other states, in other provinces, in other countries."
Los Angeles Mayor Eric Garcetti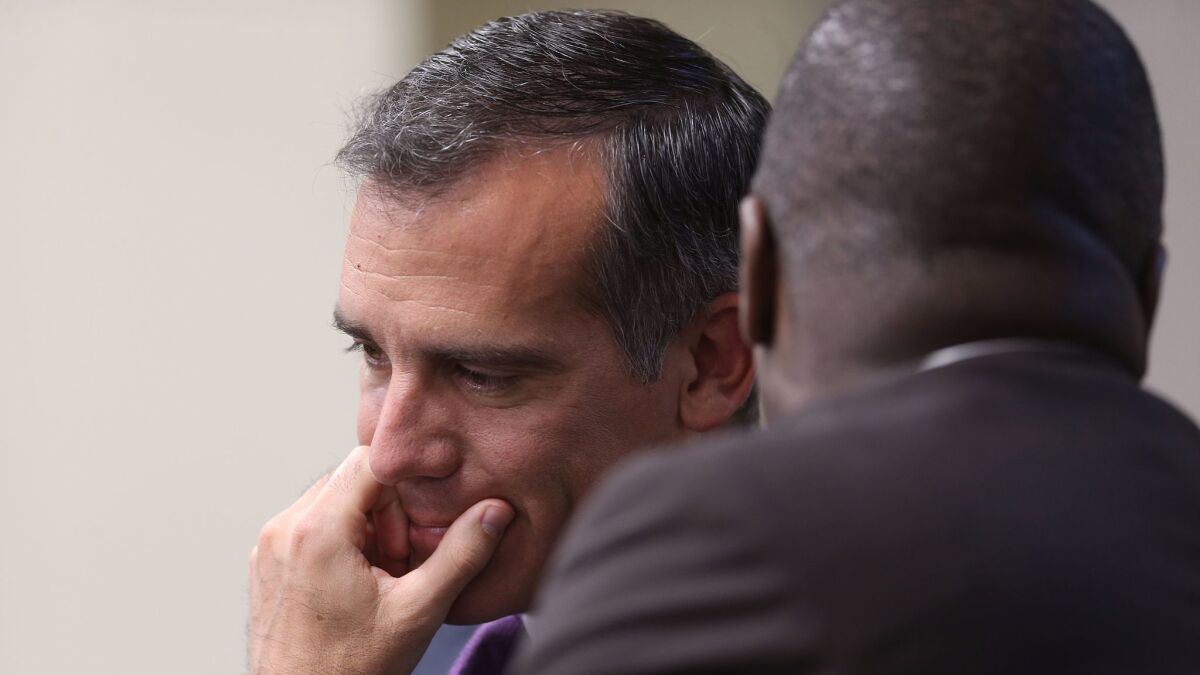 "Climate change is a fact of life that people in Los Angeles and cities around the world live with every day. It is a grave threat to our health, our environment, and our economy — and it is not debatable or negotiable. …
"With the President pulling out of the Paris Climate Agreement, L.A. will lead by committing to the goals of the accord — and will work closely with cities across America and the world to do the same."
Twitter: @alexzavis
---
UPDATES:
7:10 p.m.: The article was updated with additional comments.
5:05 p.m.: The article was updated with additional comments.
This article was originally published at 2:35 p.m.
Must-read stories from the L.A. Times
Get the day's top news with our Today's Headlines newsletter, sent every weekday morning.
You may occasionally receive promotional content from the Los Angeles Times.