Pope Francis' popularity in the U.S. drops amid widening priest sex abuse scandal, poll shows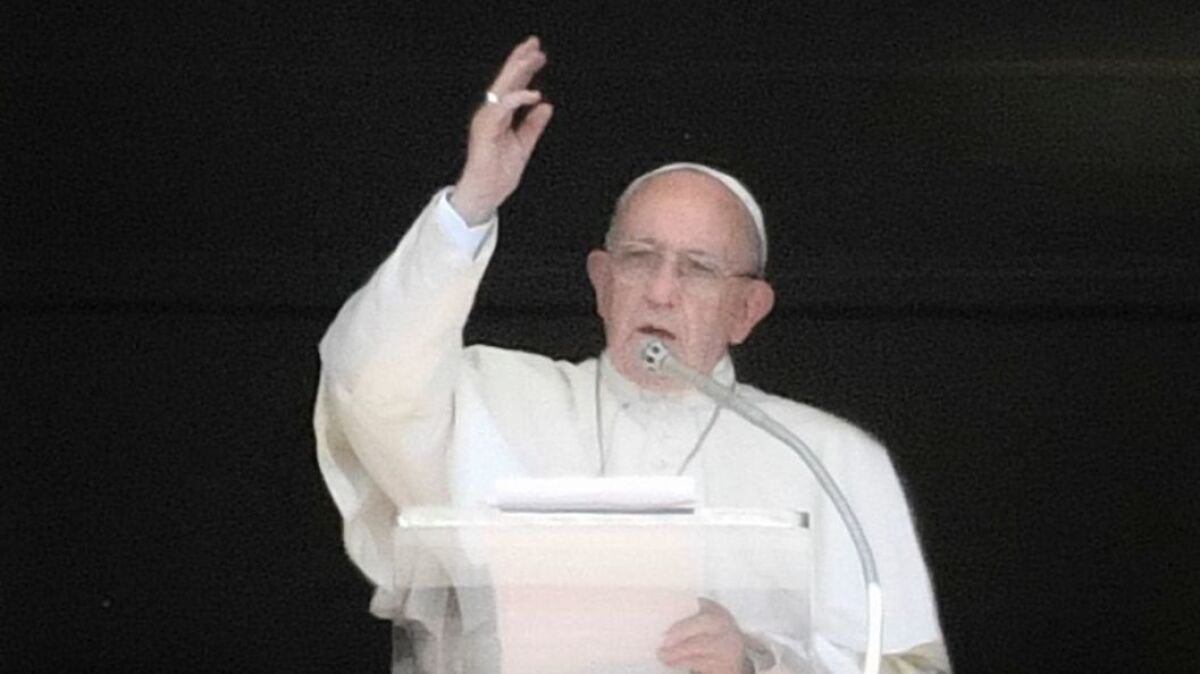 Amid the biggest sex abuse scandal of his five-year papacy, Pope Francis' support has declined sharply among U.S. Catholics, according to a new survey.
Just 3 out of 10 American Catholics say the pope has done an "excellent" or "good" job handling the church's sex abuse crisis. The approval percentage is the lowest that Catholics in the U.S. have given the pope since the Pew Research Center began tracking views of his performance more than four years ago.
While 7 out of 10 Catholics still give the pope an overall favorable rating, 6 out of 10 surveyed by the center say he's doing an "only fair" or "poor" job regarding sex abuse. The pope's negative rating — 36% of Catholics say he's done a "poor" job on sex abuse — has doubled since a Pew survey in January and tripled since 2015.
The survey results are based on interviews of 1,754 American adults, including 336 Catholics, between Sept. 18 and Sept. 24. Among the general population, about half said they had an overall favorable view of Pope Francis. That is the lowest rating he has received since Pew began surveys about Francis after he became pope in 2013.
The poll also registered a dip in support of the pope on matters outside of his handling of abusive priests, said Greg Smith, associate director of research at the center.
"We've seen declines in the share of U.S. Catholics who give the pope positive marks for his work appointing new bishops and cardinals, standing up for traditional morals, and spreading the Catholic faith, as well as a decline in the number of Catholics who say their overall opinion of Francis is favorable," Smith said.
The poll from Pew, a nonpartisan Washington-based research center that regularly tracks religious trends, is its first about the pope since calls for his resignation began in August after allegations from a Vatican official that he covered up for a disgraced cardinal accused of sexually abusing minors and adult seminarians.
Those allegations came in the form of an 11-page public letter from Archbishop Carlo Maria Vigano, the former Vatican ambassador to the U.S., who claimed that Francis and several American cardinals and archbishops protected Cardinal Theodore McCarrick for years while knowing of his sexual misconduct.
McCarrick, the former archbishop of Washington, D.C., who was among the most powerful figures in the U.S. Catholic Church, resigned in July after it was reported that he sexually abused children, teens and seminarians over his decades-long leadership.
Vigano blamed church leaders for protecting a widespread "homosexual current" in the Vatican and said Francis should resign. He also criticized church leaders for having a "pro-gay ideology."
Francis has avoided speaking specifically about the allegations or denying them outright.
The scandal is just one of several sex abuse developments that the U.S. Catholic Church and the pope have recently had to confront.
In August, a Pennsylvania grand jury report found bishops engaged in a cover-up as more than 300 priests sexually abused minors in the state over decades. The report prominently featured Cardinal Donald Wuerl of Washington, D.C., who was bishop of the Pittsburgh diocese for nearly two decades and followed McCarrick in leading the Catholic archdiocese in the nation's capital. Last month, Wuerl said he would travel to Rome to discuss his possible resignation with the pope.
Last month, the pope also accepted the resignation of West Virginia Bishop Michael J. Bransfield after allegations arose of sexual misconduct with adults.
Complaints over the church's handling of sex abuse have also grown Ireland, Germany, Chile and the Philippines.
The criticism recently prompted Francis to call for a global meeting of bishops in February to discuss the sex abuse crisis. The unusual meeting is the first time presidents of bishops conferences around the world — more than 100 — have been called to the Vatican specifically to tackle sex abuse concerns.
---
UPDATES:
2:50 p.m.: This story has been updated to include additional polling and background information.
This article was first published at 11:30 a.m.
Must-read stories from the L.A. Times
Get the day's top news with our Today's Headlines newsletter, sent every weekday morning.
You may occasionally receive promotional content from the Los Angeles Times.