John McAfee denied asylum in Guatemala, could be deported to Belize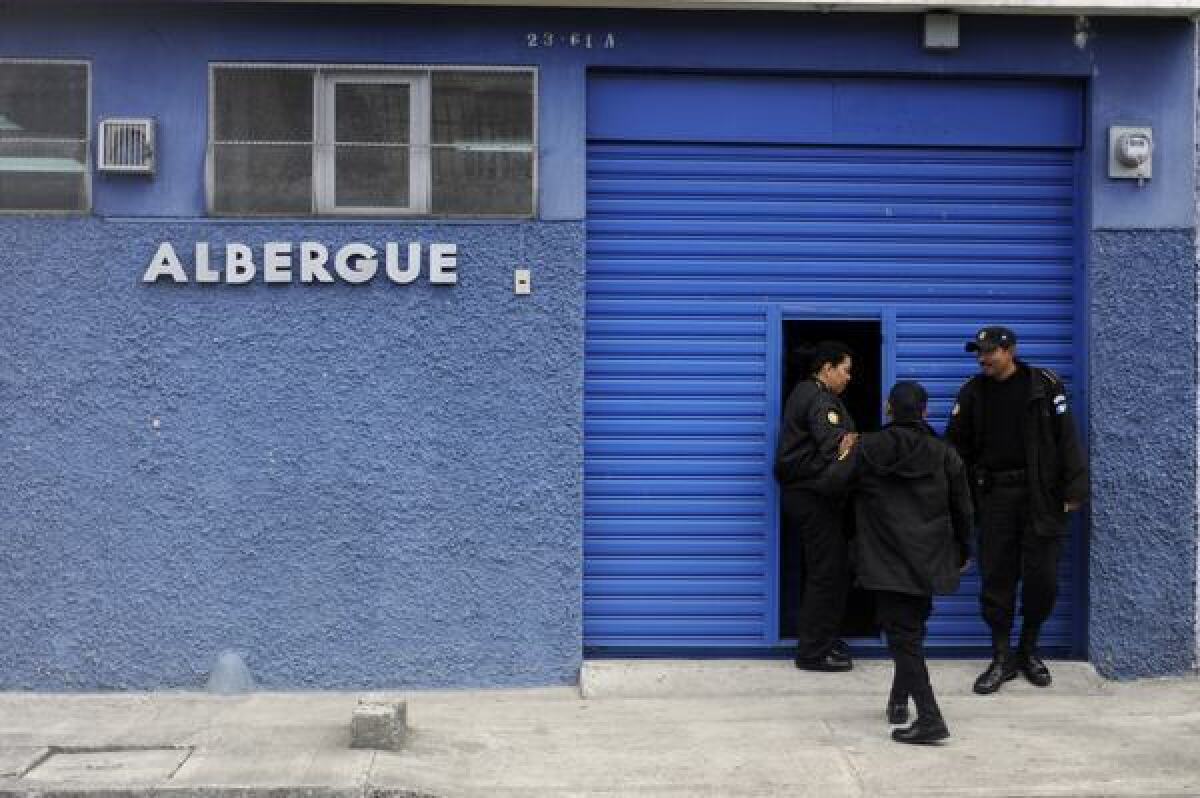 John McAfee has been denied political asylum in Guatemala and could be deported back to Belize where he is wanted for questioning in the slaying of neighbor Gregory Faull.
Belize officials said they expect McAfee to be flown back to their capital city, 75 miles from the Caribbean island he had called home for several years, according to an Associated Press report.
In a fresh blog post Thursday titled "Urgent from John," McAfee implored supporters to "Please email the President of Guatemala and beg him to allow the court system to proceed, to determine my status in Guatemala."
The latest chapter in the ongoing saga was a dramatic about-face, after McAfee expressed confidence things might go his way.
McAfee was arrested Wednesday night on charges of entering Guatemala illegally, a feat he completed with a 20-year-old girlfriend he calls Sam and two writers from Vice magazine in tow. The 67-year-old has been running from Belize police for nearly a month, after he was named a "person of interest" in Faull's shooting death. No warrant for McAfee's arrest has been issued in Belize, but he claims that if he is captured by officials there he will be killed.
(If you want a mildly entertaining, animated play-by-play, see the below video, from Next Media Animation).
Just before he was whisked off by authorities in a black pick-up truck Wednesday night, McAfee turned to a camera, saying: "Guatemalan jails have beds, dude. And food. That's pretty awesome." McAfee was apparently also provided with "excellent coffee" and a Macbook Pro to continue his blog dispatches from jail.
"I asked for a computer and one magically appeared," McAfee wrote in the first of four blog posts so far from behind bars. He said his Guatemalan cell is "vastly superior" to Belize jails. (McAfee would know; he was arrested in Belize in April and charged with weapons possession and unlicensed drug manufacturing, charges that were later dropped).
The ongoing saga has included McAfee's repeated claims that he's innocent and that Belize officials are persecuting him. Documenting the bizarre journey in a running blog about life on the run, McAfee detailed a series of elaborate disguises he claims he used to hide in plain sight, including tamale seller and speedo-clad German tourist. No one knows for sure whether the self-professed prankster was telling the truth, but the blog and a series of videos released by two writers following the quasi-fugitive have provided fodder for many a tech journalist.
The software mogul made his fortune when his anti-virus company that bears his name went public in 1992. He sold his stock two years later for $100 million. Over the next 20 years, he lost millions on real estate investments, bad business ventures and bonds linked to Lehman Bros., he told the New York Times in 2009. His fortune dropped to $4 million.
A representative for the Guatemalan president told CNN on Wednesday night that the country would seek to expel McAfee for crossing the border illegally.
At the time, McAfee wrote that his future was uncertain, but he would be "truly shocked" if he didn't end up having a news conference Thursday, as he'd planned.
McAfee had been passing his time wading through the hundreds of comments that have poured in from supporters and fans (after all, he writes, there's no TV there).
When one poster asked if he was thinking of killing himself, McAfee replied: "I enjoy living, and suicide is absurdly redundant. The world, from the very begining, hurls viruses, accidents, hungry animals, defective DNA — and uncountable more — in an attempt to kill us. It always succeeds. Suicide is simply aiding and abetting."
McAfee reportedly befriended a kindly warden named Gino, who made McAfee coffee and lent him the computer. At one point, wrote McAfee, a joke was lost in translation and, "his confused face turned into a kindly, patronizing smile, mixed, I think, with a little pity. He clearly thought I was crazy."
ALSO:
McAfee blogs about love, justice and life on the run in Belize
McAfee proclaims innocence, alters look to evade Belize police
John McAfee arrested in Guatemala for entering country illegally
Must-read stories from the L.A. Times
Get the day's top news with our Today's Headlines newsletter, sent every weekday morning.
You may occasionally receive promotional content from the Los Angeles Times.