Afghan spy agency director's condition improving after bombing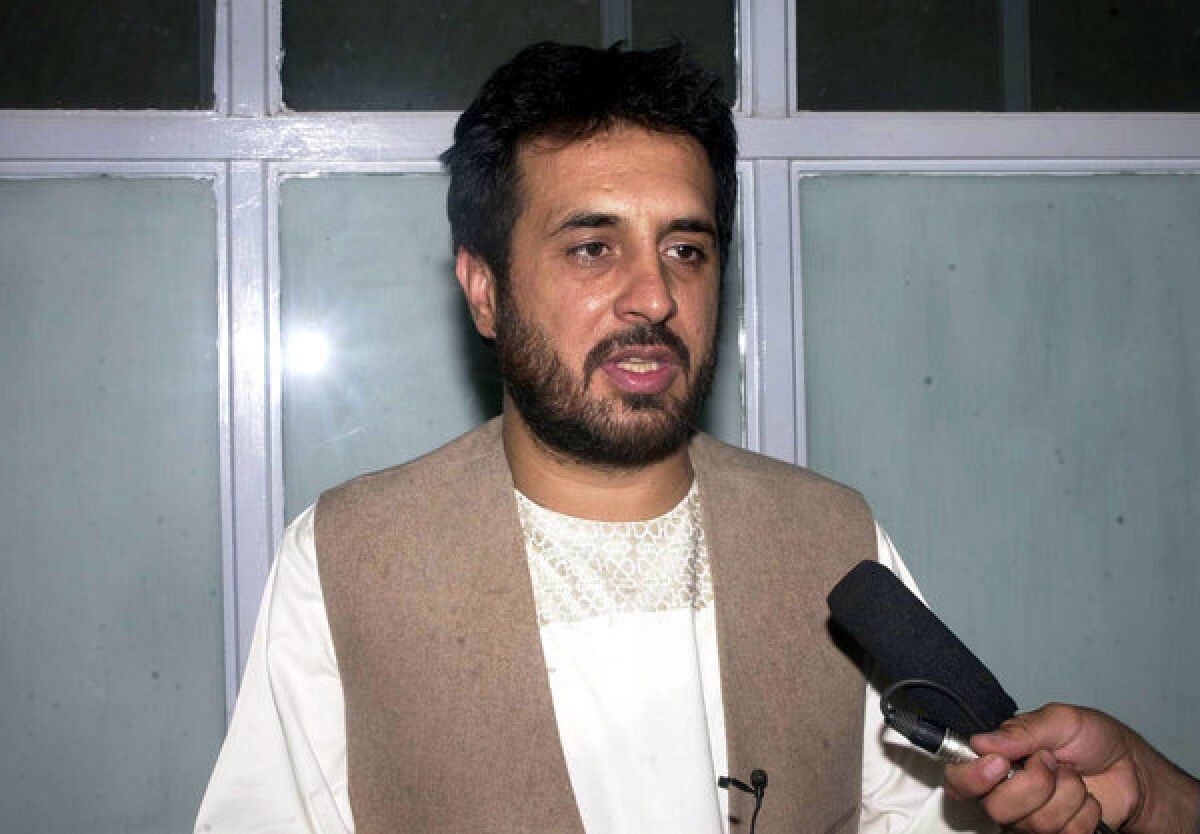 KABUL, Afghanistan – The director of Afghanistan's spy agency was improving Friday after treatment for wounds he suffered when a suicide bomber detonated an explosive device a day earlier at a Directorate of National Security guest house in the capital, officials said.
"By God the great, the health condition of Asadullah Khalid . . . is acceptable and is getting better,'' the Directorate of National Security said in a statement.
The Taliban claimed responsibility for the bombing, which occurred as Khalid, 43, was greeting a visitor to the guest house in an upscale neighborhood of Kabul. The spy agency said the bomber, who was reportedly killed in the blast, had hidden the bomb in his underwear.
The agency said the attacker posed as a peace envoy from the Taliban. The Taliban used a similar tactic in September 2011, when a suicide bomber with explosives hidden in his turban killed former Afghan President Burhanuddin Rabbani and four other members of the government-backed High Peace Council seeking negotiations with the Taliban.
Khalid was receiving treatment at a U.S. military medical facility at Bagram Air Base north of Kabul, according to the International Security Assistance Force.
Khalid, an ethnic Pashtun who is fiercely opposed to the Taliban and is also a critic of Pakistan and whose intelligence agency supports elements of the insurgency, was appointed intelligence chief on Sept. 15. He is a former governor of Kandahar Province, the spiritual home of the Taliban, where he was accused of human rights violations.
ALSO:
Famous French attractions could be left in the dark
Egyptian President Morsi appears besieged; six dead in clashes
In Syrian war's end game, Moscow maneuvers away from Assad
Special correspondent Hashmat Baktash contributed to this report.
Must-read stories from the L.A. Times
Get the day's top news with our Today's Headlines newsletter, sent every weekday morning.
You may occasionally receive promotional content from the Los Angeles Times.