While Americans fight over transgender rights, a Canadian province has a simple fix
A federal judge in Texas has blocked an order by the U.S. government that allowed transgender students to use bathrooms consistent with their gender identity.
Reporting from Toronto —
Carys Massarella doesn't understand what gender has to do with driving laws anyway.
"If a police officer pulls you over for speeding, it's not because you're a woman who was speeding or a man that's speeding. It's because you're speeding," said Massarella. "Do you really need a gender identifier...on your ID?"
In Ontario, the provincial government's answer is no.
While Americans fight over transgender rights and whether people should be permitted to use public restrooms that align with their gender identity rather than what their birth certificate says, Ontario has settled upon a simple fix: an X.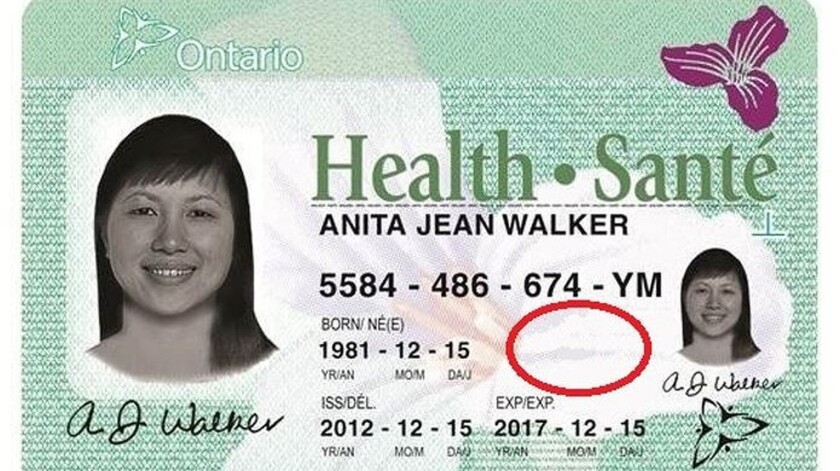 The province is now rolling out health cards that no longer display a person's gender on the front of the card, and beginning next year, drivers will be able to select "X" rather than specify male or female on their licenses.
The province promotes the changes as a step towards greater inclusivity, a move than comes as transgender rights and gender identity have become mainstream political issues in Canada. In Calgary, the city council has endorsed a push to make restrooms gender-neutral. The Canadian Senate is even poised to change the English lyrics of the nation's anthem to make it gender-neutral.
But Ontario — like Canada overall — is not some inclusive utopia. Changes to the province's sex education curriculum, which includes discussion of gender identity, sparked widespread demonstrations last year and frequent reports of parents keeping their children at home in protest.
LGBT advocates say full equality for transgender and other non-conforming people is still a long way off.
Massarella, the lead physician for the transgender care program at a community health center in southern Ontario, said the changes to health cards could make simple interactions — a visit to the emergency room, a routine checkup with a physician — easier for transgender people.
"For transgender people, there's the whole idea of being the impostor or being deceptive," said Massarella. Such thinking, she said, is what's driving the fierce debate in the U.S. over letting people use public bathrooms that correspond with their gender identity.
"When you're interacting with any government, when your ID doesn't match … depending on who you meet and who you come across, it can create … unnecessary burden on that individual."
The Trans PULSE research project, which investigates the health impacts of transgender discrimination in Ontario, found that an estimated 21% of transgender people surveyed reported avoiding emergency medical care out of fear their transgender identity would lead to a negative experience. More than half the transgender patients who sought emergency medical care in Ontario reported being subjected to hurtful language and ridicule, and encountering medical staff who "refused to discuss trans-related concerns," among other negative experiences.
Another report found nearly half of those who had transitioned to living as a man or woman did not have government-issued identification that matched their gender identity.
The first person a patient sees in a healthcare setting is usually a front-desk worker, not a doctor, said Greta Bauer, an investigator with Trans PULSE and associate professor at Ontario's Western University. A worker might attempt to correct a "quote unquote mistake" when meeting someone whose appearance does not conform to the gender designation on their health card, Bauer said.
"That can result in … people who are trans being inadvertently outed in the doctor's office," Bauer said. "Or it can result in some uncomfortable discussions in the presence of other patients."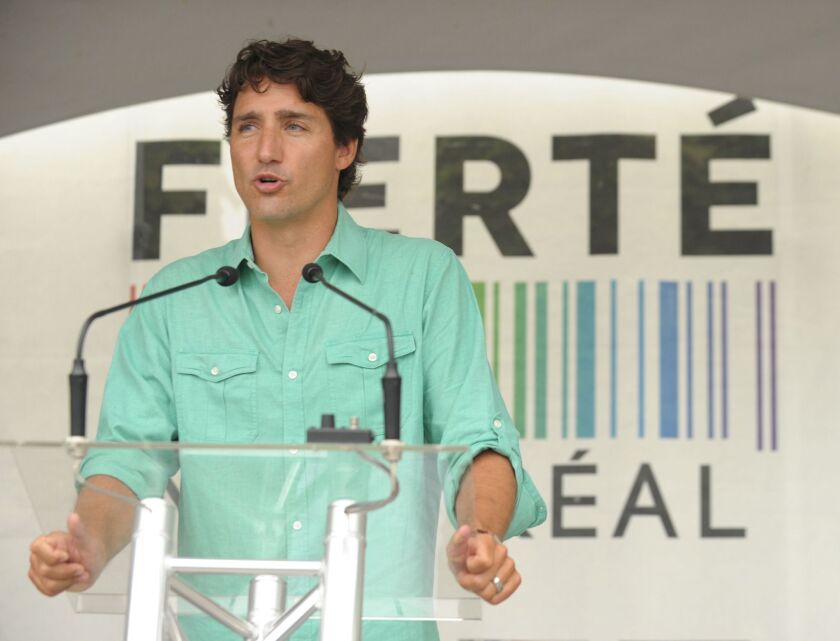 Alex Abramovich, who studies homelessness, LGBT youth, and mental health issues, described access to healthcare for many transgender people as "a nightmare."
"If you're somebody who is presenting as male and your health card says female, that is not going to be an easy appointment at the doctor," Abramovich said.
Abramovich believes new policies and training for medical professionals would curb instances of workers using the incorrect pronouns for transgender patients, or asking irrelevant, invasive questions, even on routine visits.
The identification card changes are part of a bigger picture, said Cheri DiNovo, a member of provincial parliament who introduced legislation that would expand the rights of LGBT couples. DiNovo was the leading force behind amendments to the province's Human Rights Code that bar discrimination on the basis of gender identity, and expression. The ID changes conform to those amendments, DiNovo said.
There are likely more changes to come. The recent changes do not apply to Ontario Photo Cards, a piece of identification used by people who do not drive. A spokesperson for the province said in an email this summer that the issue of photo cards would be addressed during public consultations on its use of sex and gender information.
See the most-read stories this hour »
Canada's national broadcaster recently reported that the new health cards pose a challenge to Canadians providing government-issued identification when applying for new passports.
As the provincial government rolls out the changes to identification, Massarella believes the federal government should make similar changes to passports. A spokesperson for Prime Minister Justin Trudeau confirmed the federal government is reviewing a possible gender-neutral option on federal identification.
Changes could ease the anxiety of trans people used to feeling anxious and nervous in an airport line, Massarella believes, even if the concept of gender may be tough for some people to grasp. Massarella said she personally feels anxious in airport lines.
"What's wrong with challenging the status quo, right?" she asked. "Every once in a while you make an improvement."
Davis is a special correspondent.
ALSO
Judge rules University of North Carolina can't enforce transgender bathroom restrictions
Transgender man who was denied service at Long Beach barbershop settles discrimination lawsuit
Study finds 'pervasive and systematic' issues of inequality in Hollywood
---
Must-read stories from the L.A. Times
Get all the day's most vital news with our Today's Headlines newsletter, sent every weekday morning.
You may occasionally receive promotional content from the Los Angeles Times.