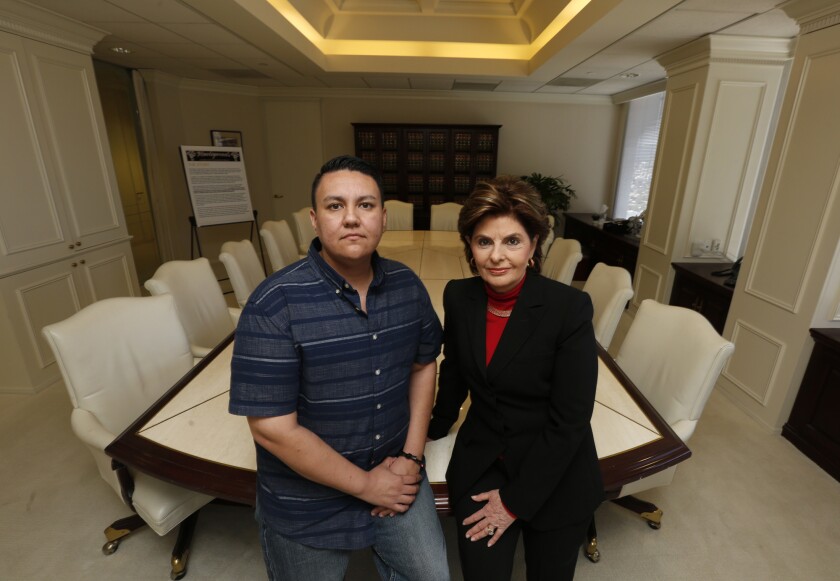 A transgender man who was allegedly told "we don't cut women's hair" and was denied service at a Long Beach barbershop, has reached a settlement with the business, according to court records.
In the settlement, Hawleywood's Barber Shop & Shaving Parlor agreed to halt discriminatory practices, and also agreed to pay the plaintiff Rose Trevis and his attorneys an undisclosed amount of money.
Trevis filed the civil rights lawsuit with the Los Angeles County Superior Court on March 29, alleging discrimination based on gender and gender identity.
Court documents state that the barber shop denied allegations in the complaint and that the shop's decision to accept the settlement was not an admission of wrongdoing.
"It costs more money to fight than to settle," said attorney Paul Sink who represents the shop. "It's a bitter pill to swallow."
Trevis said that on March 4, when he walked into the barber shop at 2234 4th St. and asked for an appointment, an employee told him: "We don't cut women's hair."
Trevis, who identifies as a man, replied: "Who says I'm a woman?"
Another employee looked Trevis up and down and reiterated: "We don't cut women's hair," the suit alleges.
Ultimately, Trevis said, he was denied service. But Sink said there were no immediate openings, and so employees made an appointment for Trevis for the following day.
"I felt humiliated, discriminated against and frowned upon," Trevis said in a statement previously provided by his attorney, Gloria Allred, to the Los Angeles Times. "I was dumbfounded and appalled that this type of behavior continues to exist and hope that we can bring an end to this absurd type of discrimination."
According to the lawsuit, the shop's website formerly described it as a "men's sanctuary," and included the statement: "You all know how distracting a woman can be and who wants a straight-razor shave with a buxom blonde in the joint?''
As part of the settlement, Hawleywood's, which has three Southern California locations plus a store in Australia, has agreed to remove potentially discriminatory advertising.
The website currently reads: "Hawleywood's Barber Shop attracts people from all walks of life."
"They are going to follow the law and make sure there is no discrimination based on sex," said Sink. "If a woman goes in and says she wants a man's haircut, she's gonna get it."
ALSO
Man stabbed to death during fight at Huntington's Central Park Library
Man with 'bayonet-style' weapon killed by police in East Hollywood, LAPD says
Friends mourn 'Mother Teresa of the homeless,' who lived in an alley for 30 years
---