In Gaza, a 12-year-old amputee holds on to his dreams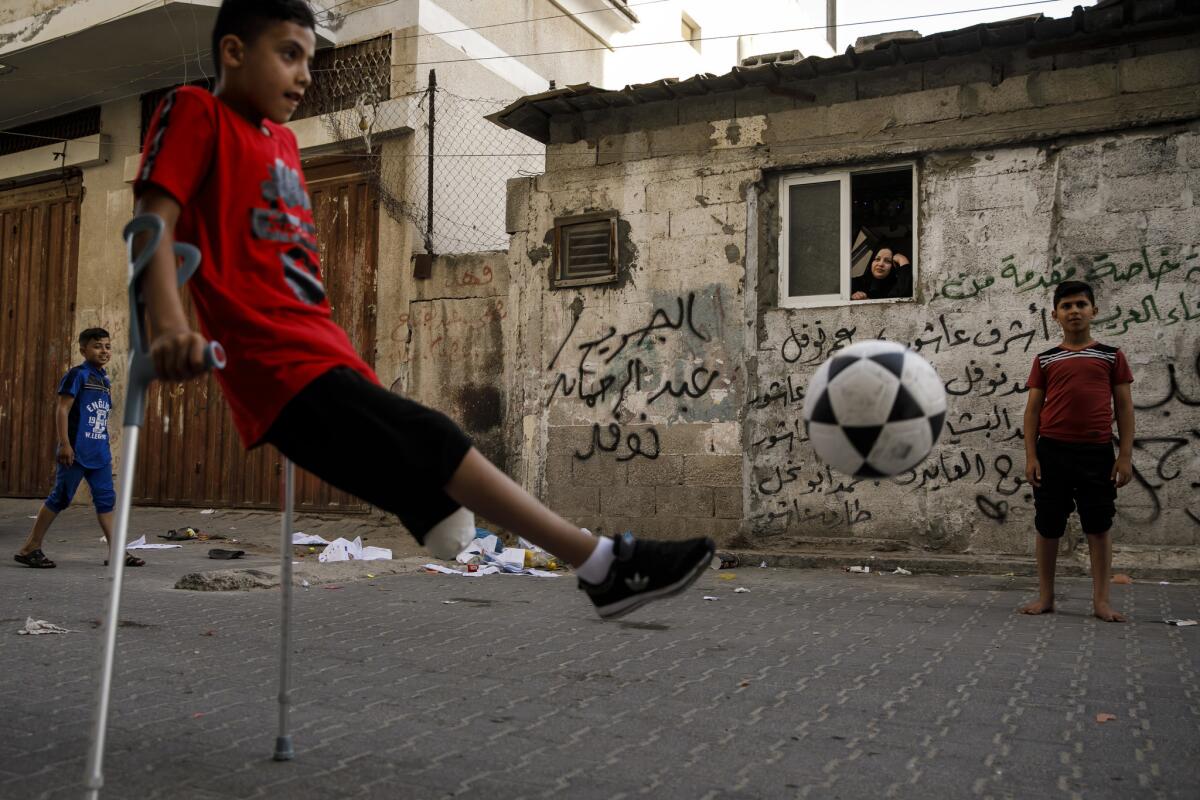 Abdel-Rahman Nofal dreamed of being a soccer player.
He spent every free moment kicking around a ball with friends in the streets of the Nusairat refugee camp, in the central Gaza Strip.
The boys had heard about the protests along Gaza's border with Israel. The so-called Great March of Return was drawing thousands of people demanding a right to reclaim ancestral homes in what is now Israel.
On April 17, the boys decided to check out a nearby protest encampment, bringing their soccer ball with them. Abdel-Rahman's father, Yamen Nofal, said he had no idea where they had gone.
Israeli forces, who accuse Gaza's Hamas rulers of using the protests as cover to wage attacks, had warned participants not to approach security barriers along the border.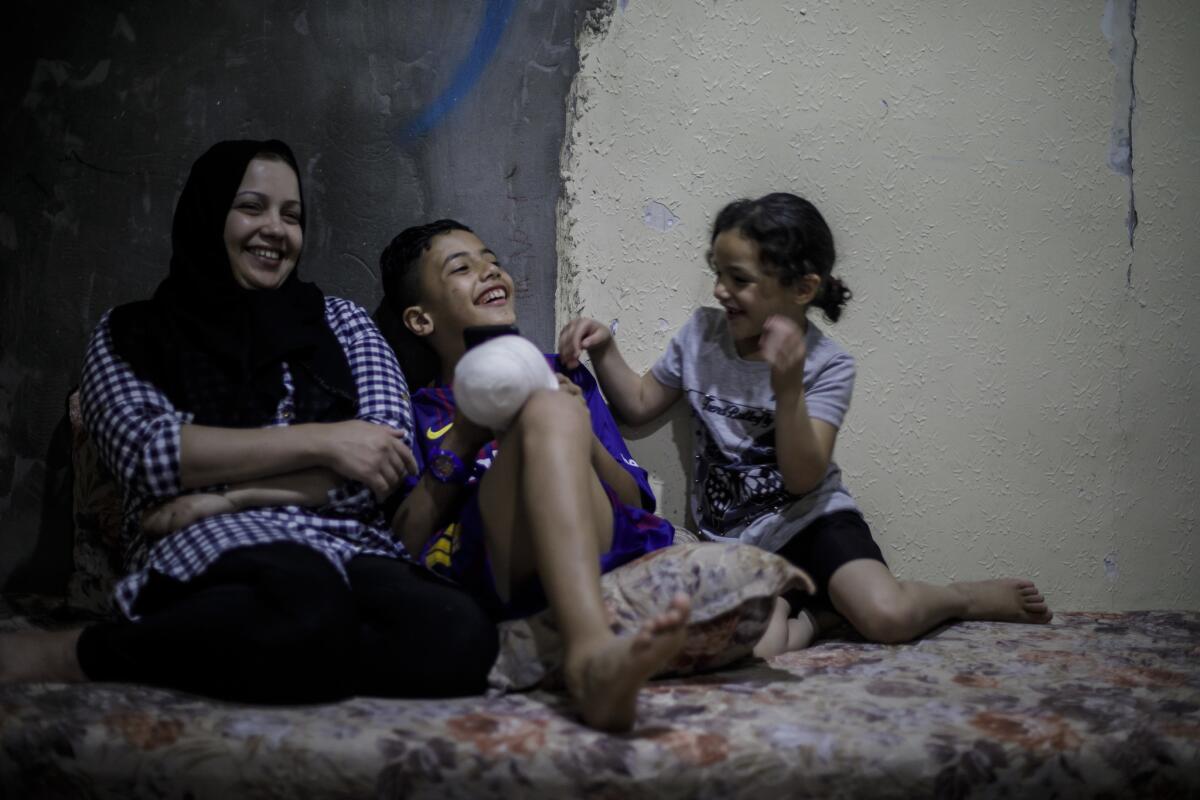 But as the boys were playing, Abdel-Rahman said, the ball got away from them and rolled toward the fence. He darted after it. An Israeli soldier looked through his rifle scope and fired.
The bullet turned Abdel-Rahman's left leg into a twisted, bloody mess. He was rushed to the hospital, but doctors said the damage was too severe for them to handle. The boy would need to go to the West Bank for treatment.
Israel shoots to wound, not kill. That has led to a wave of amputations in Gaza »
Israel doesn't generally allow those it has labeled "terrorists" and "rioters who took part in the violent events on the border" to enter its territory for medical treatment. But permission is sometimes granted for "exceptional humanitarian cases."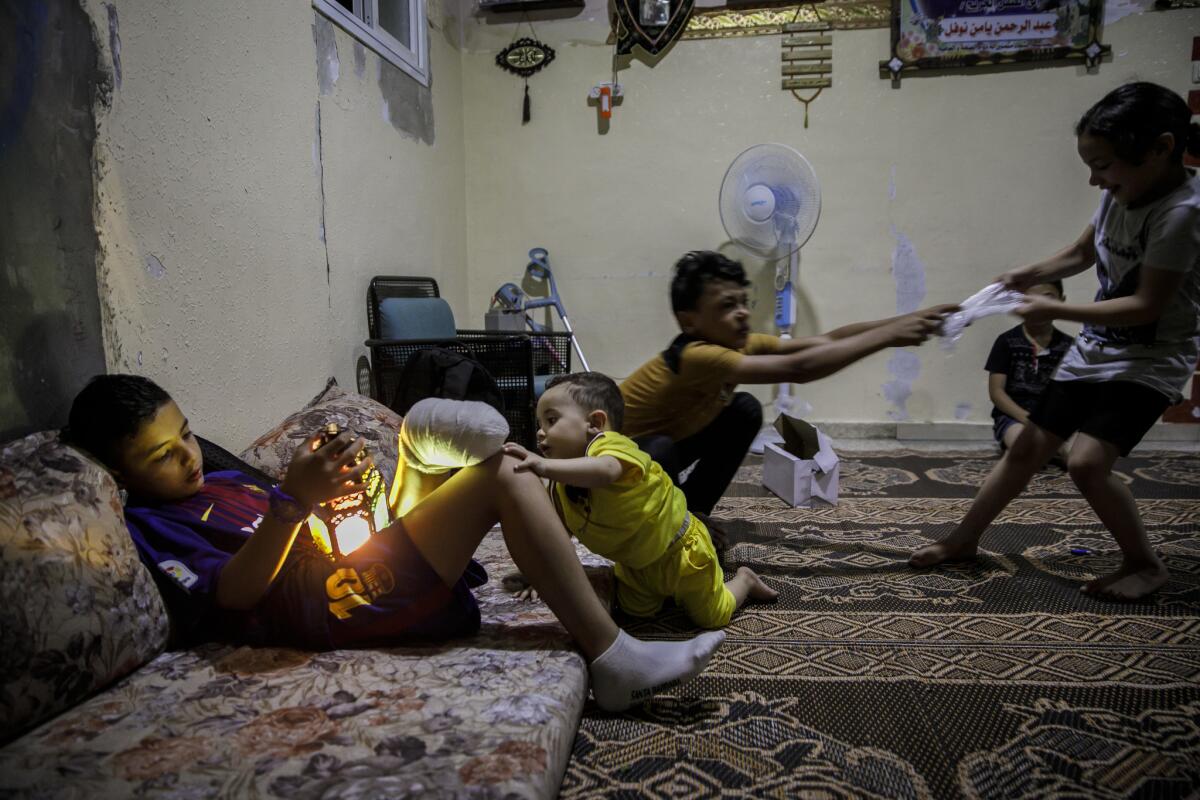 An initial request submitted on Abdel-Rahman's behalf was turned down, his father said. But Israeli authorities reversed the decision on appeal.
Two days after he was shot, Abdel-Rahman was transferred to the West Bank. Doctors said there was nothing more they could do and amputated the leg.
"If he went very early to the hospital, maybe they could have saved the leg," his father said.
He hopes the boy can be sent abroad to be fitted with an artificial leg. Such devices are in short supply in Gaza, and he can't afford to buy one.
In the meantime, Abdel-Rahman is back in the street, playing soccer. Leaning on a pair of crutches, he swings his good leg and kicks the ball to a cousin.
"He still has his dreams," his father said. "His only hope is to travel outside. … There is no future for children like him here."
Special correspondent Hana Salah contributed to this report.
Twitter: @alexzavis
Twitter: @yamphoto
Sign up for Essential California for the L.A. Times biggest news, features and recommendations in your inbox six days a week.
You may occasionally receive promotional content from the Los Angeles Times.