Assange could be long-term guest at Ecuadorean embassy in London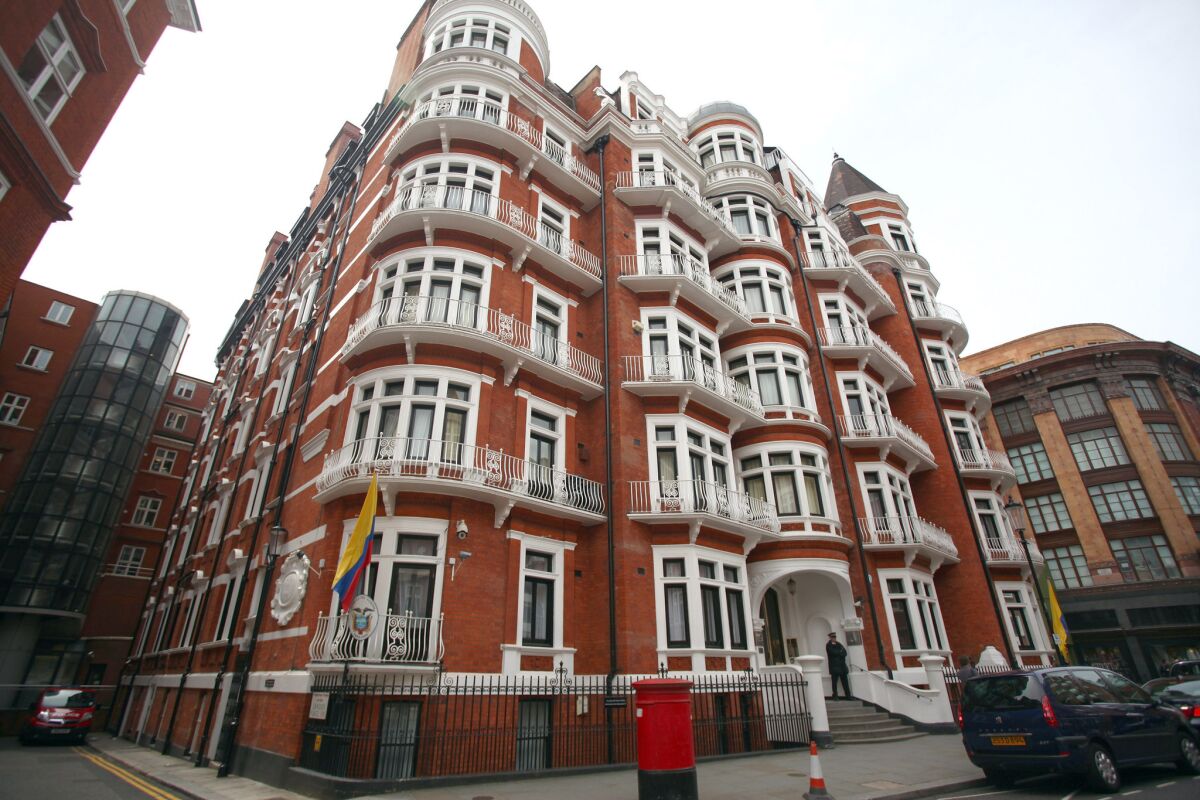 LONDON -- Julian Assange, the founder of the WikiLeaks website, is prepared to stay holed up inside the Ecuadorean embassy in London for as long as five years if necessary in order to avoid extradition to Sweden to face what he says are politically motivated allegations of sexual assault, the Ecuadorean foreign minister said Monday.
Assange is accused of sexually assaulting two women on separate occasions in Stockholm in August 2010. He was arrested in London in December of that year, which began a series of legal appeals by his attorneys to block his extradition to Sweden. But those appeals, which went all the way up to Britain's Supreme Court, were denied.
Britain says it is duty-bound to extradite Assange to Sweden to face allegations of rape, but Ecuador has offered the white-haired Australian sanctuary if he can be guaranteed safe passage to the South American country.
Ricardo Patiño, the Ecuadorean foreign minister, met with his British counterpart, William Hague, for 45 minutes Monday morning to try to resolve the standoff. The meeting was cordial, but the British government said that "no substantive progress was made." Patiño told reporters that Assange was willing to stay inside the embassy even for five years if that's what it took.
"The Ecuadorean government will continue to ensure that he continues with the protection we have given him under asylum in our country," Patiño said, adding: "The Ecuadorean government maintains that the reasons for which Ecuador granted asylum are still relevant, and therefore there is going to be no change in his circumstances."
ALSO:
Hundreds protest in Hong Kong in support of Snowden
Calle 13's Residente to write song with WikiLeaks' Julian Assange
Prosecutors look to closely link Bradley Manning and Julian Assange
Must-read stories from the L.A. Times
Get the day's top news with our Today's Headlines newsletter, sent every weekday morning.
You may occasionally receive promotional content from the Los Angeles Times.