Britain denies using PRISM to get around domestic spying laws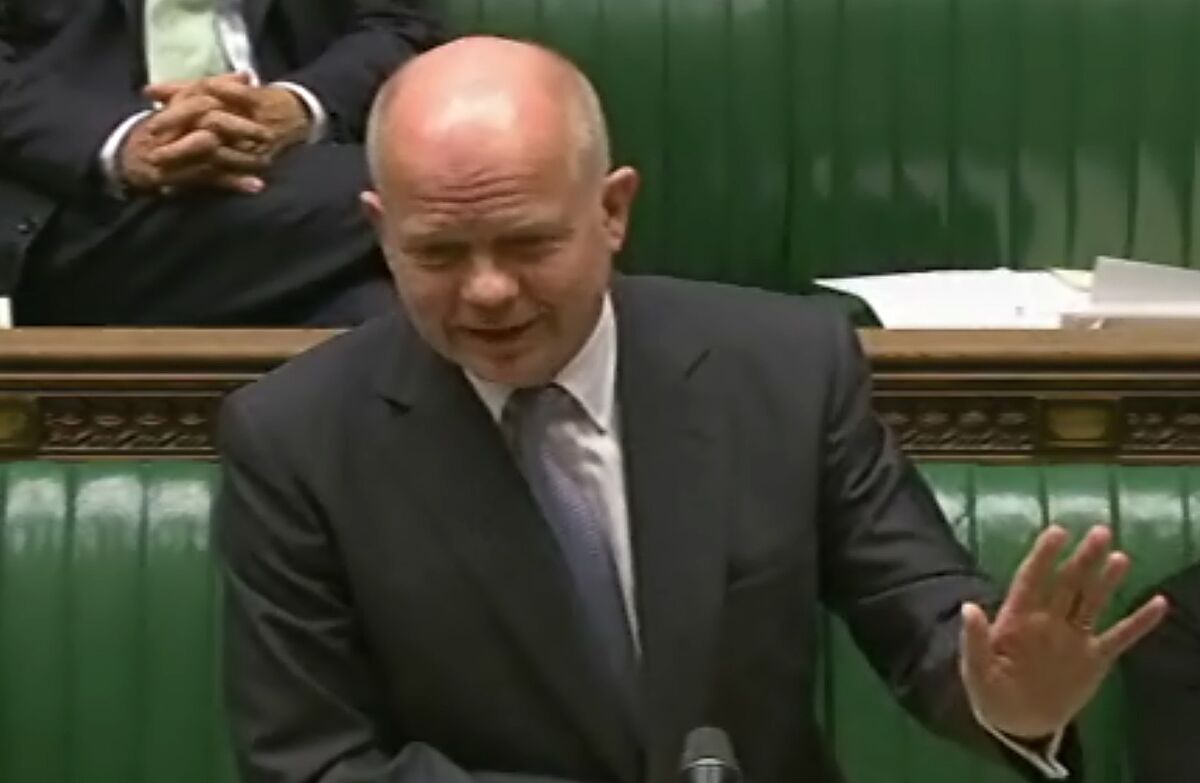 LONDON -- British Foreign Secretary William Hague on Monday sought to reassure Parliament that the government is not using U.S. surveillance programs to get around British law and spy on its citizens.
Hague's comments followed reports in the Guardian and Observer newspapers alleging that the British spy service GCHQ had access to personal information about British citizens collected by the American Internet surveillance program code-named PRISM.
Concern that domestic privacy laws may have been violated has also been raised in other European countries, where residents use U.S.-based Internet sites for voice and data communications. In Brussels, European Union officials said they would ask their American counterparts about the program at a ministerial meeting in Dublin this week.
British law does not allow government security services to access the personal data of its citizens without ministerial consent, which must be ratified by independent authorities.
"It has been suggested that GCHQ uses our partnership with the United States to get around UK law, obtaining information that they cannot legally obtain in the United Kingdom. I wish to be absolutely clear that this accusation is baseless," Hague said Monday, in response to lawmakers' questions.
British Prime Minister David Cameron also weighed in Monday, defending the country's security services at an event in Essex.
Recalling the attack on a British soldier who was hacked to death on a London street, Cameron said, "We live in a world of terror and terrorism. We saw that on the streets of Woolwich only too recently, and I think it is right that we have well-funded, well-organized intelligence services to help keep us safe.
"But let me be absolutely clear, they are intelligence services that operate within the law, within a law that we have laid down, and they are also subject to proper scrutiny by the intelligence and security committee in the House of Commons," he said.
Hague did not provide specifics about the collaboration between GCHQ and its U.S. counterpart, the National Security Agency, saying that the government is waiting for a full report from the British spy service. But he assured lawmakers, "Our intelligence agencies practice and uphold UK laws at all times, even when dealing with information from outside the UK."
Hague said private communication intercepts were authorized by the foreign or home secretaries and subject to further "independent review by an intelligence services commissioner and an interception of communications commissioner."
"This is no casual process," he said. "We take great care to balance individual privacy with our duty to safeguard the public and UK national security."
The United States' top intelligence official formally acknowledged the existence of PRISM on Saturday. The statement by James Clapper, director of national intelligence, came after several days of what he called "reckless disclosures" to the media about classified NSA operations that collect domestic phone records and can access Internet material.
"PRISM is not an undisclosed collection or data-mining program," he said. "It is an internal government computer system used to facilitate ... authorized collection of foreign intelligence information from electronic communication service providers under court supervision."
ALSO:
Judge sentences six extremists in British bomb plot
South Africa's president to visit ailing Nelson Mandela

Edward Snowden gone from Hong Kong hotel, whereabouts unknown
Stobart is a news assistant in The Times' London bureau.
---
Must-read stories from the L.A. Times
Get the day's top news with our Today's Headlines newsletter, sent every weekday morning.
You may occasionally receive promotional content from the Los Angeles Times.