1 in 4 men surveyed in Asia-Pacific say they committed rape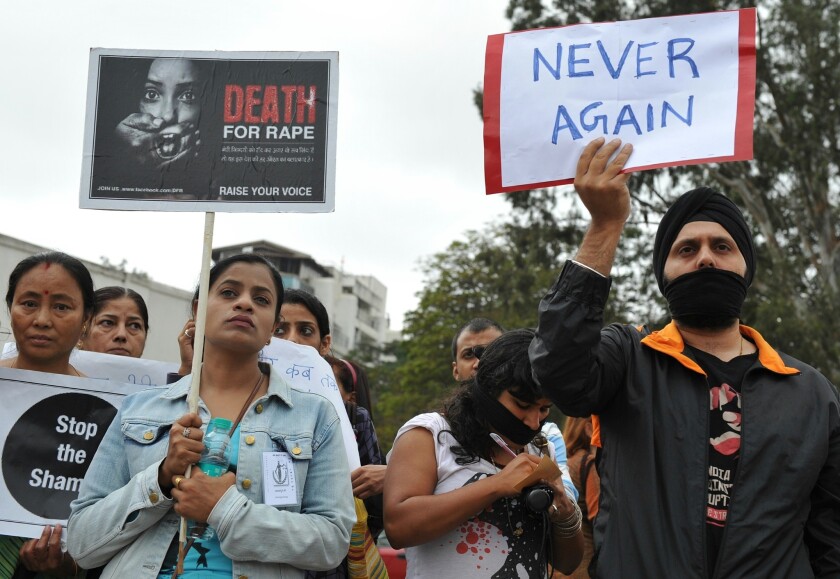 Nearly a quarter of the men surveyed in parts of the Asia-Pacific region say they have raped a woman.
The startling findings, published Tuesday in the Lancet Global Health, come from a United Nations study on rape and violence against intimate partners.
More than 10,000 men were surveyed in six countries: Bangladesh, China, Cambodia, Indonesia, Papua New Guinea and Sri Lanka.
More than 1 in 10 reported forcing a woman who was not their partner to have sex, the report said. When partners were included, the figure rose to 24%.
Just under half of these men said they had raped more than one woman.
However, the results varied widely between study sites. About 4% of men surveyed in Bangladesh reported raping a woman who was not their partner, compared with 41% on Bougainville Island in Papua New Guinea.
The high prevelance of rape in Bougainville could be associated with a long history of civil unrest, but such a link is not clear, the researchers said.
The most common reasons given by the men for committing rape were that they felt entitled to sex (73%), found it entertaining (59%) or did it to punish a woman (38%).
Men with a history of victimization, especially those raped or sexually abused as children, were more likely to have committed rape themselves, the survey found. Other associated factors included a history of physical violence toward a partner, of paying for sex or having a large number of sexual partners.
Michele Decker, a social epidemiologist at the Johns Hopkins Bloomberg School of Public Health in Baltimore, said such findings "justifiably create global outrage," especially after high-profile cases such as the gang rape of a 23-year-old student in New Delhi in December. Four men could face the death penalty after they were convicted Tuesday of raping and killing the woman.
"The findings from this multi-country study provide local, national and international policymakers with the evidence base and mandate to create meaningful and sustainable reforms," Decker wrote in a commentary on the report. "The challenge now is to turn evidence into action, to create a safer future for the next generation of women and girls."
International researchers conducted the study between January 2011 and December 2012. The respondents were between 18 and 49 years old and came from both urban and rural areas.
Most of the interviews were conducted in person, the researchers said. But respondents were left alone to record answers to the most sensitive questions.
ALSO:
Wary of U.S. attack, Syria accepts Russian plan
Voice of Iran hostage crisis tapped as VP, environmental advocate
Egypt bans thousands of unlicensed preachers from giving sermons
Twitter: @alexzavis
---
Must-read stories from the L.A. Times
Get all the day's most vital news with our Today's Headlines newsletter, sent every weekday morning.
You may occasionally receive promotional content from the Los Angeles Times.