Travelers, traders among potential foreign victims of U.S. shutdown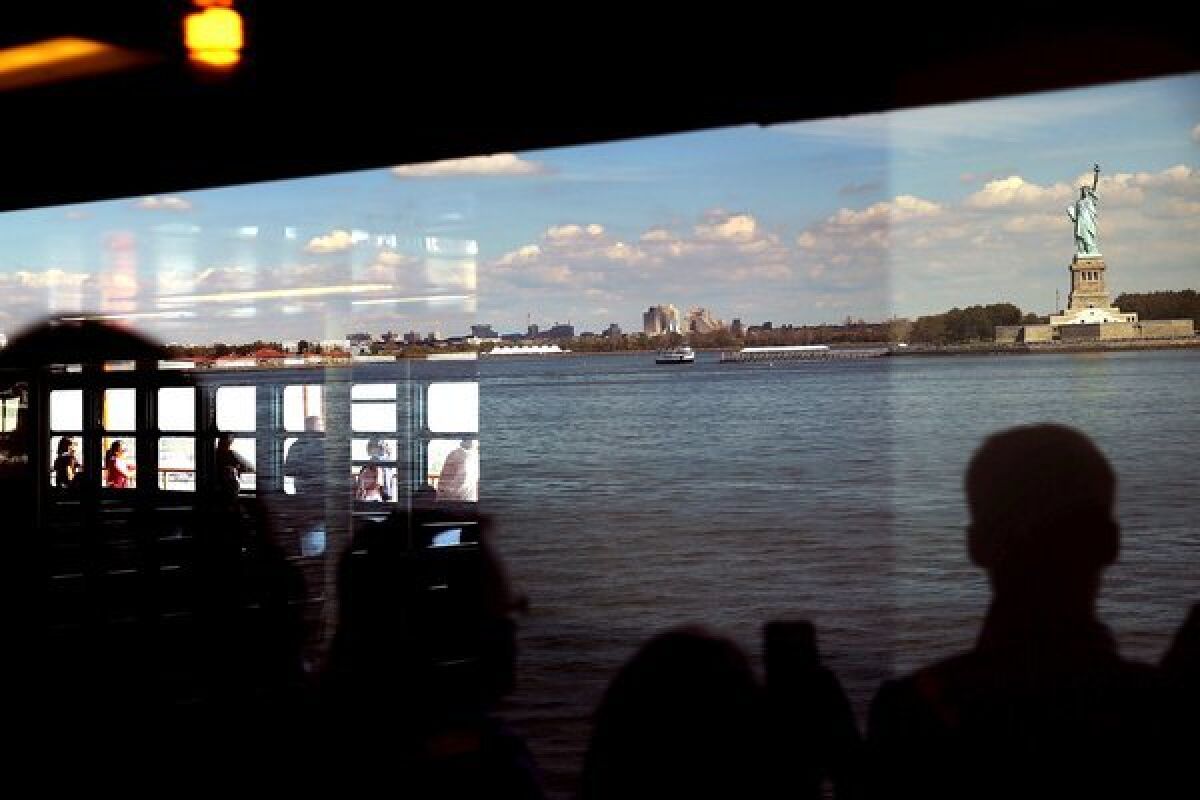 The German government issued a travel warning for the United States on Tuesday, not to raise an alarm over a threat of terrorism or a natural disaster but to alert German tourists to the Verwaltungsstillstand: the U.S. government shutdown.
Berlin's heads-up about visa-processing delays and closed parks, monuments and museums was among many baffled and irritated reactions abroad to the news that nonessential U.S. government services were temporarily unavailable.
Some blamed the halt on a partisan clash in Congress over a short-term budget bill and the new healthcare law. Others pointed to what they consider a flawed U.S. system of government in a country where a presidential candidate can win a majority of votes but still lose the election.
"Air traffic controllers of the FAA aren't affected, and Customs and Security operations at U.S. airports are operating normally," the notice posted to the German Foreign Ministry's website said (link in German). "But travelers should in any event expect longer wait times at passport control."
Other countries were worried more about economic spillover than traveler inconvenience.
Canada's Globe and Mail warned that although international transit and transport continue amid the shutdown, any delays at border crossings and ports would deal a blow to Canada's economy.
"I don't think they [U.S. lawmakers] know themselves" what consequences await America's trade partners from the political standoff throwing a wrench in the works of international commerce, Jayson Myers, president of Canadian Manufacturers and Exporters, told the newspaper.
In Mexico, the News website last week warned of the consequences of a U.S. government shutdown in a commentary that demanded "Get serious Washington." It blamed the battle in Congress on America's massive debts and explained the looming shutdown as "a squabble over the inconsequential accomplishment of a 10-week funding extension."
"Americans sneeze and Brits catch the flu: A U.S. shutdown poses risks to the U.K. economy," a columnist for Britain's Independent warned of impending economic backlash.
The writer, David Blanchflower, noted that the government service stoppages that began Tuesday resulted from a decision by the Republican-controlled House to fund the government contingent on a delay of the Affordable Care Act, "or what everyone now calls Obamacare." He added that there was "not a chance in heck of that happening."
The BBC attributed the shutdown to "the quirks of the American federal system, which allows different branches of government to be controlled by different parties." It was structured that way by the founding fathers to encourage compromise and deliberation, the broadcaster noted, "but lately has had just the opposite effect."
Britons comprise the largest European tourism contingent, according to U.S. Commerce Department statistics, followed by Germans. Chinese and other Asian travelers are more significant for the U.S. economy, but information on their numbers and spending practices were unavailable Tuesday because of the shutdown.
"The International Trade Administration website you are trying to reach will be unavailable until appropriations are enacted," the Commerce office said in a posting on its website. "We sincerely regret this inconvenience."
ALSO:Syrians want Assad to run in coming elections, says aide
Netanyahu warns of Iran 'charm offensive,' deceit on nuclear arms
State Department rejects Venezuelan accusations against diplomats
Twitter: @cjwilliamslat
---
Must-read stories from the L.A. Times
Get the day's top news with our Today's Headlines newsletter, sent every weekday morning.
You may occasionally receive promotional content from the Los Angeles Times.