Landlord imposes smoking ban on 2,000 California apartments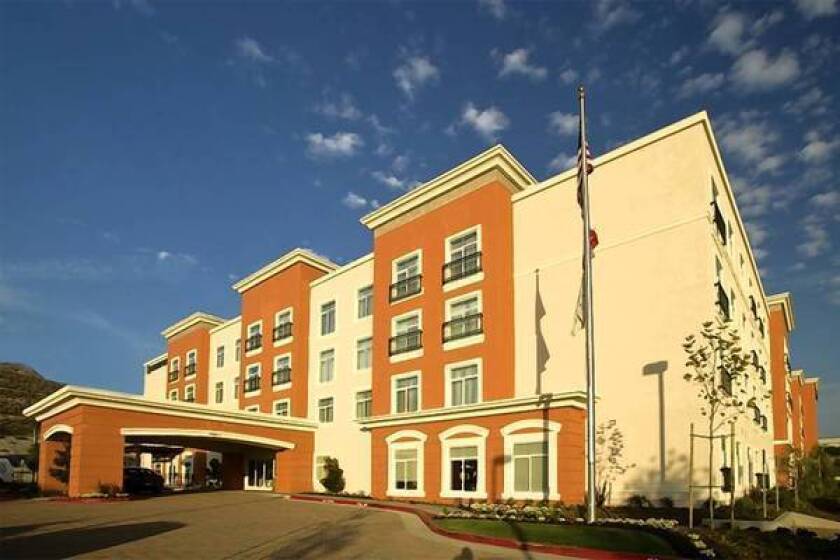 It recently became legal for California landlords to forbid apartment renters from smoking in their units, but few property owners do so.
In a decision affecting nearly 2,000 units in 13 apartment complexes, the Towbes Group Inc. of Santa Barbara said it has become the largest apartment portfolio in California to impose a no-smoking policy on individual units and common areas.
Starting this month, new residents of Towbes Group's apartments in Ventura, Goleta, Santa Maria, Lompoc and Santa Barbara may no longer smoke in their units. Residents who moved in earlier have until the end of the year to comply with the new restrictions.
In addition to addressing secondhand smoke concerns, the prohibition on lighting up offers a financial boost to landlords, said Jim Carrillo, a Towbes vice president. His company "turns" about 1,000 units a year, which means they must be cleaned for new residents. The process costs about twice as much if the last tenant was a smoker.
"You can mask it with paint, but in order to totally remove the residue you have to scrape the walls," Carrillo said, then put on primer and more layers of paint. Countertops and cabinets may also need intense cleansing treatments.
The landlord was partly inspired to make the change after spending $4,000 on insulation, caulking and other efforts to find and cover every possible opening between a smoker's apartment and a nonsmoker's apartment.
Since a majority of the company's tenants were nonsmokers, company officials reasoned, "Why not go smoke-free?" Carrillo said.
The state Legislature approved a law that went into effect in January allowing landlords to prohibit smoking in rental units.
Developer Sares-Regis made a new 580-unit apartment complex in Pasadena smoke-free last year, even though the state ruling wasn't in place. Tenants and visitors who felt compelled to puff could be seen lighting up across the street from the 8-acre Westgate Apartments near Old Pasadena.
Embassy Suites Valencia Hotel sells for nearly $20 million
In a sign of growing investor demand for hotels, the Embassy Suites Valencia Hotel was sold for $19.6 million to a Newport Beach real estate investment firm.
Clearview Hotel Capital bought the 156-room inn from Cerberus Capital Management, a New York financier. Cerberus funded development of the hotel on Westinghouse Place in Valencia. It was completed in 2007, near the last real estate market peak.
Clearview bought the property for less than it cost to build, said property broker John Strauss of Jones Lang LaSalle. Meanwhile, hotel occupancy and room rates in Los Angeles County rose in 2011 and are on pace to do so again this year.
"Investors are interested in buying at this point in the real estate cycle following the 2009 downturn," Strauss said.
They have a strong appetite for hotels, he said, because the hospitality business is improving and few new hotel competitors are on the horizon. The recession brought commercial real estate development to a near halt and put a gap in the pipeline of new properties.
"For the medium- to long-term, there is limited new supply," Strauss said.
Sport Chalet to open store in downtown L.A. mall Figat7th
Sport Chalet Inc., a longtime Southern California sporting goods retailer, has agreed to open a store in downtown Los Angeles.
The La Canada Flintridge company will put an outlet in Figat7th, a mall at the intersection of Figueroa and 7th streets undergoing a $40-million makeover by landlord Brookfield Office Properties.
Sports Chalet will join Target as anchors in the mall, which is set to reopen in the fall. Target Inc. announced in 2010 that it would take over space formerly occupied byMacy's and Bullock's department stores. The new Target is to be an urban model that will be smaller than most and carry a different merchandise mix, with a heavy emphasis on food and household basics.
Sport Chalet will occupy 26,800 square feet of space at the lower courtyard level of the mall, which opened in 1986. The makeover is intended to enhance its connection to the busy sidewalks in the city's financial district near Staples Center, Brookfield said.
Downtown's population has grown substantially in the last decade.
"Our customer definitely lives and works in the downtown community," said Craig Levra, chief executive of Sport Chalet.
---