21 Images
Recommended fiction for the holidays
A couple of National Book Award finalists, a Nobel Prizewinner, both novels and short story collections, and a few books you might not know yet: 19 books of fiction for holiday giving.
()
Cover of the book Between Heaven and Here by Susan Straight.
(McSweeney's Publishing)
Bring up the Bodies
A Novel
Hillary Mantel
Holt, $28
Henry VIII and Thomas Cromwell's vicious maneuverings continue in this Man Booker Prize-winning sequel to "Wolf Hall."
(Holt)
Blasphemy
New and Selected Stories
Sherman Alexie
Grove, $27
This anthology collects 20 years of dark, funny stories by a keen observer of Native American life.
(Grove Press)
Cover of the book "The Care and Feeding of Exotic Pets" by Diana Wagman. Published by IG Publishing. (For book cover) Credit; IG Publishing
( IG Publishing)
Dear Life
Stories
Alice Munro
Knopf, $26.95
The latest collection from this Canadian master of short fiction focuses on a defining episode in each character's life.
(Knopf)
The Devil in Silver
A Novel
Victor Lavalle
Spiegel & Grau, $27
A man wrongly locked in a psych ward rallies other patients to fight a hungry, nocturnal devil that roams the hallways.
(Random House)
Familiar
A Novel
J. Robert Lennon
Graywolf, $15
A middle-aged woman inexplicably slips from her life into one that is similar but not the same — or perhaps it's all in her head?
(Graywolf Press)
Magnificence
A Novel
Lydia Millet
Norton, $25.95
In this final volume of Millet's trilogy, a woman unexpectedly inherits a sprawling mansion, its taxidermy collection and a host of big questions.
(W. W. Norton amp Company)
The Middlesteins
A Novel
Jami Attenberg
Grand Central, $24.99
This multigenerational dramedy about a dysfunctional Chicago Jewish family features an obese mother and her eccentric adult children.
(Grand Central)
Mr Penumbra's 24-Hour Bookstore
A Novel
Robin Sloan
Farrar Straus & Giroux, $25
A young clerk tracks a mystery hidden inside a San Francisco bookstore's dusty volumes in this debut novel.
(Farrar Straus & Giroux)
The News from Spain
Seven Variations on a Love Story
Joan Wickersham
Knopf, $24.95
Time, mortality and possibility link these love stories set in a variety of continents and centuries, from 18th-century Vienna to 1940's New York.
(Knopf)
NW
A Novel
Zadie Smith
Penguin Press, $26.95
Four childhood friends from a poor neighborhood in London grow uneasily toward adulthood in this complex, tragicomic novel.
(Penguin Books)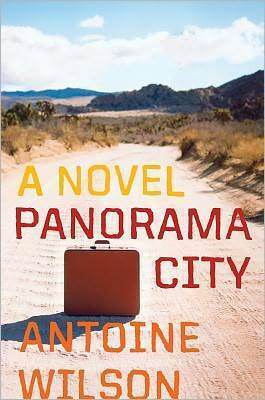 Panorama City
A Novel
Antoine Wilson
Houghton Mifflin Harcourt, $24
From a hospital bed, a self-described "slow absorber" hopes to impart his cockeyed wisdom to his unborn son.
(Houghton Mifflin Harcourt)
Cover art for the book - The Revised Fundamentals of Caregiving: A Novel by Jonathan Evison
(Algonquin Books)
Silent House
A Novel
Orhan Pamuk
Knopf, $26.95
A Turkish family gathers on the eve of the 1980 military coup in this early novel by Nobel winner Pamuk, published in English for the first time.
(Knopf)
Swimming Home
A Novel
Deborah Levy
Bloomsbury, $14 paper
Levy turns the South of France novel inside out with this slim, adult tale of a poet whose family vacation — and life — is disrupted by a strange female fan.
(Bloomsbury)
Telegraph Avenue
A Novel
Michael Chabon
Harper, $27.99
Partners in a doomed
Oakland
record store try to be better husbands, fathers and sons while celebrating the 1970s blaxploitation culture they love.
(Harper Collins)
This Is How You Lose Her
Junot Diaz
Riverhead, $26.95
A long-awaited collection of stories from Diaz centers on a young Dominican man's search for love.
(Riverhead Books)
The Yellow Birds
A Novel
Kevin Powers
Little, Brown, $24.99
In this debut novel, two young soldiers try to survive the horrors of war in Iraq.
(Little, Brown and Company)