7 crazy but safe-for-work stories from George Clinton's memoir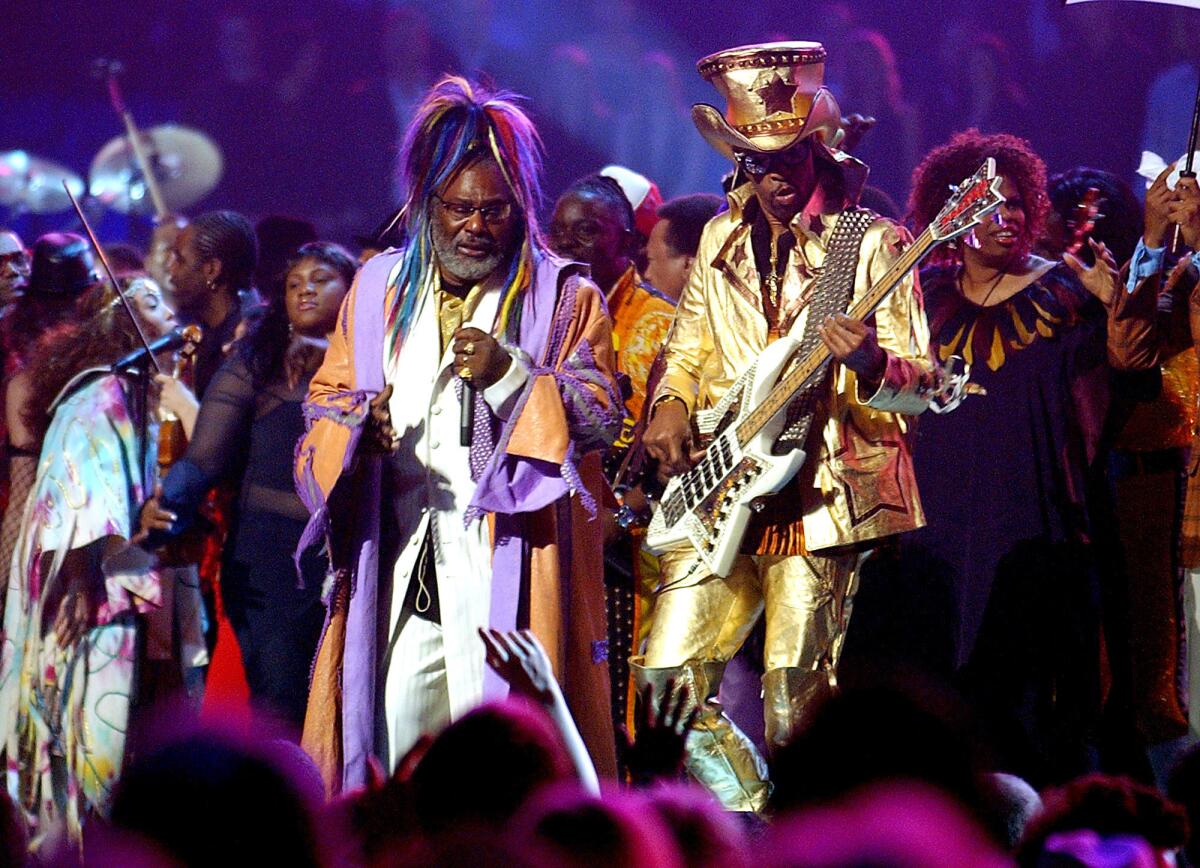 According to his memoir, George Clinton once laundered close to a million dollars in counterfeit bills, was tripping on acid when he learned Martin Luther King Jr. had been shot, and lighted a hotel room on fire while smoking crack – naked. Clinton's mythmaking is part of his considerable freaky charm, and if the stories are out of this world, the legendary musician did, for several years, claim to be from outer space.
The founder and wild-haired frontman of Parliament, Funkadelic, Parliament Funkadelic, P-Funk and more, Clinton recorded a heap of groundbreaking records in the 1960s and '70s including "Maggot Brain," "Funkadelic," "Up For the Downstroke," "Chocolate City," "Cosmic Slop" and "One Nation Under a Groove." His bands' performances – which included outrageous costumes and a spaceship descending – set the bar and then some.
Despite his mad antics, Clinton has lived to tell the tale in his new memoir, "Brothas Be, Yo, Like George, Ain't That Funkin' Kinda Hard on You?" Clinton appears at LiveTalksLA tonight to share about it. We took a quick tour through his book to find some of the crazier moments; here are seven that are safe for work.
1. There is an entire appendix listing songs that have sampled Clinton's music: There are more than 100 entries in the "Sampleography"
2. In the late '60s, Clinton and his touring band "took full advantage of the blossoming free love." Boston, of all places, was a favorite. Clinton writes, "We called these shows 'Pimps, hos, and hippies'... the groups converged in these wild after-show parties, orgies up the yin-yang."
3. He once worked at a hula-hoop factory (but he got others to do the work for him).
4. At a concert in Norman, Ok., a fan climbed onto the stage, took off her clothes, lighted a joint, put it between her buttocks and blew three smoke rings. The show descended into chaos.
5. When George H.W. Bush was vice president, he gave a press conference about saying no to drugs in the same hotel where Clinton and his band were staying. "And there I was, twenty floors above him, doing lines of coke that had had been hidden in my pocket as I came through the lobby," Clinton writes, adding, "I'm sure I wasn't the only one."
6. The band toured with a pet pig named Officer Dibbles.
7. Before setting off on the tour for his solo record "Atomic Dog," Clinton made a rock of crack, but he didn't smoke it right away. He decided he'd go the whole six-week tour without it (but other substances were OK). "The rock presided over a great tour," he writes. At the end of the tour, he readied himself to smoke the lucky rock.
As for the naked, crack-smoking hotel fire, well, that's best told by Clinton himself. His "Brothas Be, Yo, Like George, Ain't That Funkin' Kinda Hard on You?," co-written with Ben Greenman, is out now.
Book news and more; I'm @paperhaus on Twitter
Get the latest news, events and more from the Los Angeles Times Book Club, and help us get L.A. reading and talking.
You may occasionally receive promotional content from the Los Angeles Times.