Author Chimamanda Ngozi Adichie angers transgender community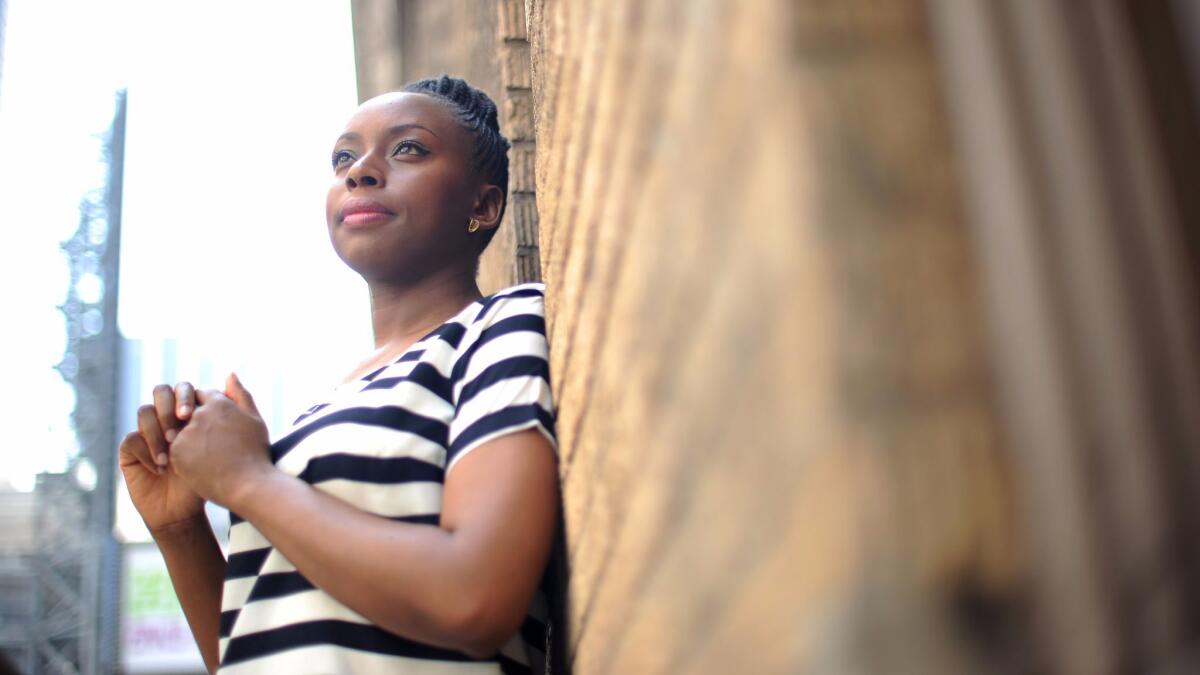 Chimamanda Ngozi Adichie, the Nigerian novelist and outspoken feminist, drew criticism from transgender activists after suggesting that the experiences of transgender women are different from women whose gender was assigned female at birth.
Adichie, known for her novels "Half of a Yellow Sun" and "Americanah" and the essay "We Should All Be Feminists" was asked in an interview with Britain's Channel 4 whether a hypothetical transgender woman was "any less of a real woman."
"So when people talk about, you know, 'Are trans women women?,' my feeling is trans women are trans women," Adichie responded. "And I think if you've lived in the world as a man with the privileges the world accords to men, and then sort of changed, switched gender, it's difficult for me to accept that then we can equate your experience with the experience of a woman who has lived from the beginning in the world as a woman, and who has not been accorded those privileges that men are."
Adichie added that she thought transgender women "should be allowed to be," but added, "I don't think it's a good thing to talk about women's issues being exactly the same as the issues of trans women, because I don't think that's true."
Transgender rights activists were quick to criticize Adichie's comments, including actress Laverne Cox, in a long Twitter thread, and Raquel Willis, communications associate at the Transgender Law Center.
In an article for the Root, Willis expanded on her tweet. "It is true that many trans women are not perceived as women for a portion of our lives. This, however, does not mean we are afforded the experience of men," she wrote. "I am not interested in a three-fifths compromise on my womanhood."
Adichie, a MacArthur Foundation "genius grant" recipient, became a leading voice for feminism after giving a 2012 TEDx talk, "We Should All Be Feminists." The speech, which has more than 3.7 million views on YouTube, was sampled by Beyoncé in her 2013 song "Flawless."
On Sunday, Adichie attempted to clarify her remarks in a Facebook post, but reiterated that she thought the experiences of transgender and cisgender (that is, not transgender) women were different.
"Diversity does not have to mean division," she wrote. "Because we can oppose violence against trans women while also acknowledging differences. Because we should be able to acknowledge differences while also being supportive. Because we do not have to insist, in the name of being supportive, that everything is the same."
She added, "I have and will continue to stand up for the rights of transgender people. Not merely because of the violence they experience but because they are equal human beings deserving to be what they are."
Get the latest news, events and more from the Los Angeles Times Book Club, and help us get L.A. reading and talking.
You may occasionally receive promotional content from the Los Angeles Times.