Australian prime minister causes literary prize uproar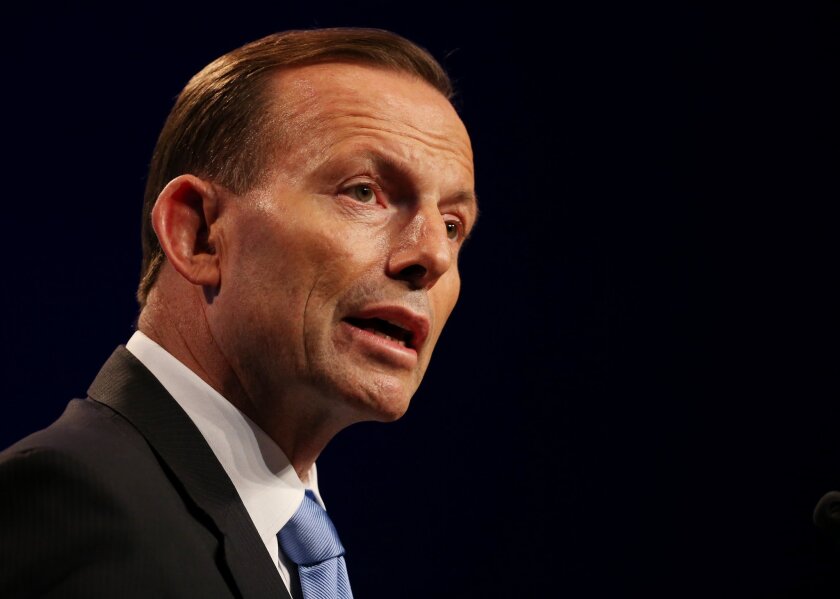 They call it the Prime Minister's Literary Award, so it makes sense that Australia's prime minister gets to have a say in it. However, when Prime Minister Tony Abbott decided to have a hand in the final fiction decision this week, it caused an uproar.
NPR reports that the judges had unanimously selected "A World of Other People" by Steven Carroll to win the award, but Abbott interceded and added Man Booker Prize-winner "The Narrow Road to the Deep North" by Richard Flanagan. The prize was given to both authors.
It was the first time in the prize's seven-year history that it has been split.
Poet Les Murray, one of the judges, was "thunderstruck" when Flanagan's novel was announced as co-winner. "A clear majority of us thought the Flanagan book was superficial, showy and pretentious and we disdained it," he told the Sydney Morning Herald.
But Australia's attorney general emphasized that the judges aren't making a final decision, they're making a recommendation. "These are the prime minister's awards, they're for him to give to whoever he likes," he told the Guardian.
As winners, Flanagan and Carroll split the award money, each taking home $40,000. Except Flanagan isn't keeping his. Although as recently as his Man Booker win, Flanagan spoke of his own financial struggles, he announced he would donate his share of the winnings to Australia's Indigenous Literacy Foundation.
"Money is like [manure], my father used say," Flanagan said at the awards. "Pile it up and it stinks. Spread it around and you can grow things."
Book news and more; I'm @paperhaus on Twitter
---
Get the latest news, events and more from the Los Angeles Times Book Club, and help us get L.A. reading and talking.
You may occasionally receive promotional content from the Los Angeles Times.