13 Images
Behold the chesty men books of Feb. 5, 2013
The novel "Midnight Alias" by Elle Kennedy features Luke Dubois, a reckless -- and shirtless -- Louisiana charmer.
(Signet)
In "Wait Until Dark" by M.L. Buchman, Staff Sgt. "Big John" Wallace goes bare chested -- except for his dog tags.
(Sourcebooks)
"Hip Check" by Deirdre Martin: Hockey bad boy meets hot nanny (who has taken his shirt).
(Penguin Group)
Sorry, ladies: The academic-turned-shepherd in Harper Fox's "Scrap Metal" only has eyes for a tough man from Glasgow.
(Samhain Publishing)
"Unbreakable" by Alison Kent features reckless, hard-living cowboy Casper Jayne.
(Penguin Group)
A reissue of Pamela Clare's "Ride the Fire," originally published by now-defunct Dorchester Publishing. That fellow's got himself quite a musket.
(Penguin Group)
"Travis" by Georgina Gentry: Accustomed to upholding the law, Texas Ranger Travis Prescott has a duty to protect and serve -- especially when there's a beautiful woman in need.
(Kensington Publishing)
"A Howl for a Highlander" by Terry Spear: Commando meets werewolf.
(Sourcebooks)
"Enemy Mine," an e-book novella from Katie Reus, pairs a vampire and a shifter in a forbidden romance.
(Penguin Special / Signet Eclipse)
"Wildcat" by Cheryl Brooks: Romance and space travel meet in the Cat Star Chronicles series.
(Sourcebooks)
Kat Martin's 2001 novel "The Secret" featuring sexy rancher Chance McLain is being reissued.
(Kensington Publishing)
Fairy tales meet the real world in "The Better to See You," an e-book by Kate SeRine.
(eKensington Books)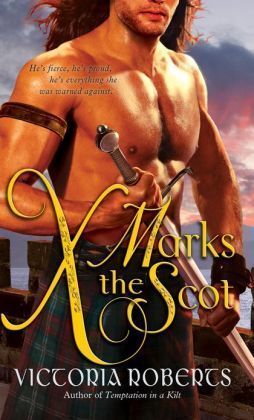 Declan MacGregor is wicked with a bow and arrow and with the ladies in Victoria Roberts' "X Marks the Scot."
(Sourcebooks)