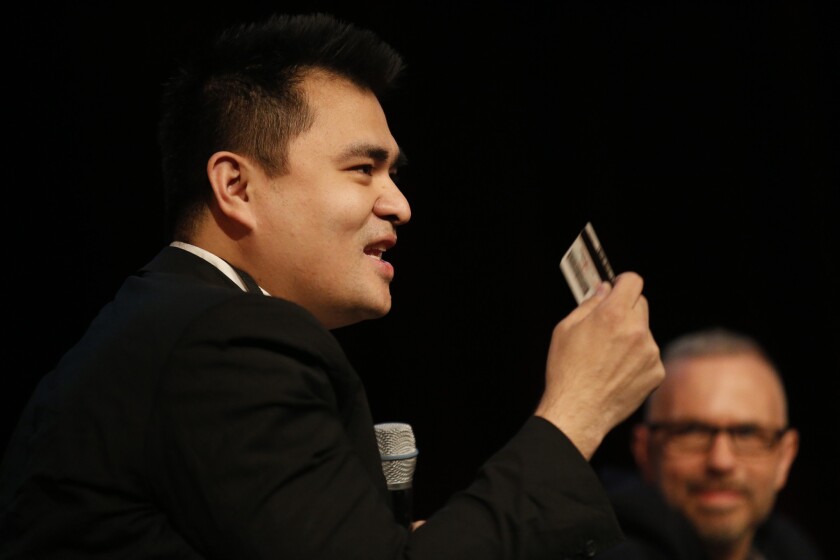 When it comes to the battle for social justice, it's not over.
At a Los Angeles Times Festival of Books panel Saturday called "Speaking Out: Human Rights and Social Justice," activists and journalists said that while there have been great strides in civil rights, the country still has a long road ahead.
Many people think that because the country elected a black president, it has reached the pinnacle of equality, explained NPR correspondent Karen Grigsby Bates, who moderated the panel.
FULL COVERAGE: FESTIVAL OF BOOKS
But that's simply not the case to writer-journalist Erin Aubry Kaplan.
"Even Obama has said, 'When I walk into the room, no one sees a white guy,'" Kaplan pointed out. "We don't talk about the complicated history of mixedness."
She added:
"The most confusing thing is that we have a black president who is like any other president, who won't help the black community unless he's asked or pressured. He's pressured as a black person to not reach out to other black people."
#LITIDOL: AUTHORS DISCUSS THEIR LITERARY IDOLS
Jose Antonio Vargas, founder and editor of #EmergingUS, pointed to the importance of social media in applying that type of pressure.
Minorities (a term Vargas said he doesn't like) use social media to assert their narrative and not be labeled as "the other." As an example, he used #BlackLivesMatter and the outrage on social media over the recent shootings of unarmed black men by white police officers in Ferguson, Mo.
"Now that we can see each other [we] really see what's happened," he said.
Journalist and radio talk show host Michelangelo Signorile agreed, but said "our opponents" use social media as well. Signorile cited the example of an Indiana pizzeria that said it would not cater an LGBT wedding. A GoFundMe page created in support of the pizza shop raised nearly $1 million.
Vargas said social media is an important tool despite that because people use it to "disrupt the master narrative."
Social justice, the panelists said, is everybody's fight.
Check out the Festival of Books schedule for this weekend.
MORE FROM BOOKS:
Patton Oswalt's insane addiction -- to films
How authors tackle truthfulness in memoirs
Rocker (and memoirist) Billy Idol pumps up the crowd
Follow the books section on Twitter @latimesbooks and Facebook
---